Home » Arkansas
Pharmacy Schools in Arkansas - 2022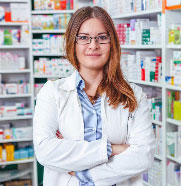 Job prospects for pharmacists in Arkansas seem to be promising in the near future. The healthcare workforce requires pharmacists to play roles that go beyond a pharmacy. As of 2020, there were approximately 3,010 pharmacists working in the state, drawing an average salary of $120,040. If you are interested in pursuing this career, you must complete a Doctor of Pharmacy program from any of the accredited pharmacy schools in Arkansas.
2022 Ranking of ACPE Accredited Pharmacy Schools in Arkansas
Ranking Score: 93.74%
Location: Little Rock
Accreditation: ACPE
University of Arkansas NAPLEX Performance
Year
# of Students Attempted
Pass Rate
2017
117
91.45%
2018
111
93.69%
2019
108
94.44%
2020
112
93.80%
---
---
Ranking Score: 88.96%
Location: Searcy
Accreditation: ACPE
Harding University NAPLEX Performance
Year
# of Students Attempted
Pass Rate
2017
53
86.79%
2018
45
84.44%
2019
44
88.64%
2020
50
92.00%
Licensure - Passing the NAPLEX and MPJE in Arkansas
To become a licensed pharmacist in Arkansas you must apply to the state board with a complete application. After the board approves your eligibility apply to the NABP to purchase the NAPLEX. The state does not require you to take the MPJE.
Arkansas Pharm. D. Graduates NAPLEX Performance (2017-2020)
Pharmacy graduates in Arkansas have been performing well in the last four years, except for 2018 where it dropped considerably. While 2017, only 89.12% passed the exam on first attempt, the remaining three years it was around 90% of them passing it on first attempt.
School
Location
2017
2018
2019
2020
#Taken
Pass %
#Taken
Pass %
#Taken
Pass %
#Taken
Pass %
University of Arkansas
Little Rock
117
91.45%
111
93.69%
108
94.44%
112
93.80%
Harding University
Searcy
53
86.79%
45
84.44%
44
88.64%
50
92.00%
Overall Arkansas NAPLEX Performance
170
89.12%
156
89.07%
152
91.54%
162
92.90%
Pharmacist Salary in Arkansas
A pharmacist in the state earns an annual salary of $120,040, which is lower than the national average pharmacist salary of $125,460. While the highest salaries are paid in Fort Smith, Fayetteville-Springdale-Rogers, and Jonesboro, the lowest are paid in Little Rock-North Little Rock-Conway. When you start to work, you can expect to earn $110,440 fas your annual salary.
Type
Salary
Hourly
$57.71
Monthly
$10,000
Annual
$120,040
Source: U.S. Bureau of Labor Statistics
Pharmacist Job Outlook in Arkansas
The employment outlook in the state from 2018 to 2028 is projected to be at 0.90%, which is higher than the national employment growth rate. Each year during this period there will be 150 job openings to fill up new as well as replacement positions. Walgreens, Kroger Stores, CVS Health, Highlands Oncology Group, Baptist Health Arkansas, Baptist Memorial Health Care Corporation, CHI St. Vincent, Roshdy pharmacies , Potomac Healthcare Solutions, National Park Medical Center, Northwest Medical Center, Baxter Regional Medical Center, Ouachita County Medical Center, Drew Memorial Health System and Cardinal Health are the prominent pharmacist employers in the state.
2018 Employment
2028 Employment
Growth
Projected Annual Job Openings (New + Replacement)
Number
Percent
3,320
3,350
30
0.90%
150
Source: Career One Stop
Also Check Out
Pharmacy Schools in Other States