Pharmacy Technician Schools Currently Accepting Applicants in Tennessee
Tennessee Pharmacy Technician Schools - 2020

Tennessee is the 16th most populous state in America. The pharmaceutical industry is booming and rapid advances are being made in administration of drugs and medicines. What's more, Tennessee ranks among the top 10 travel destinations in the U.S. Thus, a huge populace along with an influx of tourists translates in to an increased demand for prescription drugs and consequently pharmacy technicians. According to the BLS, the average annual salary of a pharmacy technician here is $32,270. If you are deciding to enroll yourself into a Pharmacy Technician program it is feasible for you to know the best schools in the state of Tennessee. Out of the 28 schools that offer this program we have ranked the top 8 ASHP accredited pharmacy technician schools in Tennessee.
View 2020's Top 8 ASHP Accredited Pharmacy Technician Schools in Tennessee
Located at Memphis, the Concorde Career College owns and operates proprietary, post-secondary institutes which offer career training in the growing field of healthcare. Concorde prepares committed students for thriving employment in a satisfying healthcare career. They provide professional education through high calibre training, real-world experience and student-centered support. They provide support services, financial assistance, career services, and student services. At Concorde, every Pharmacy Technician course-work gets you ready to directly apply your knowledge to a work setting through a combination of theory and hands-on training experiences. The pharmacy technician program here consists of - anatomy, physiology, first aid, pharmacy laws and ethics, drug interactions, and computers.
Accreditation: ASHP
Program Length: 9 to 12 months for the Certificate Program and up to 2 years for Associate Degree Program
---
#2. Tennessee College of Applied Technology - Memphis & Murfreesboro
Tennessee College of Applied Technology has 8 campuses in the state - Athens, Dickson, Jacksboro, Livingston, Memphis, Murfreesboro, Oneida-Huntsville, and Pulaski. They provide competency-based superior quality education for employment and job advancement. The college contributes to the economic and community development of the area served by training and retraining employed workers. They are committed to ensuring that the programs are reasonable and accessible to all residents of Tennessee. It offers a Certificate program in pharmacy technology and the syllabus consists of - Pharmacy Fundamentals, Pharmaceutical Math, Principles of Dispensing Medications, Principles of Sterile Medication Preparations, Pharmacology, Pharmacy Practicum, and Advance Pharmacy Principles.
Accreditation: ASHP
Program Length: 9 to 12 months for the Certificate Program
---
Roane State Community College is a two year college located in eastern Tennessee. It was founded in 1969, and serves more than 6000 students enrolled for its various programs. Roane State Community College continuously strives towards providing an engaging learning environment by adopting new learning techniques. You will be exposed to a broader learning curve which emphasises on critical thinking and communication skills. The Certificate in Pharmacy Technology which is available at the Oak Ridge campus starts at the fall year. Students are trained to function as pharmacy technicians in community and organized healthcare pharmacy settings. Graduates of the program usually go on to obtain the PTCB certification.
Accreditation: ASHP
Program Length: 2 semesters for the Certificate program
---
Southwest Tennessee Community College located in Memphis, Tennessee is a community college offering a two-semester certificate program in pharmacy technology. The 31-credit program has two start dates one in fall (deadline: November) and the other in spring (deadline: July). This short and comprehensive course includes an introduction to pharmacy operations, sterile products, third party reimbursements, measurements and calculations and pharmacology. To ensure students gain real world experience in the functioning, of a pharmacy Southwest Tennessee has partnered with PioneerRX. Graduation requires students to complete all units of classroom instruction with a minimum "C" and the clinical rotation with a minimum "B" average or above.
Accreditation: ASHP
Program Length: 2 semesters for the Certificate program
---
Walters State Community College is located at Morristown; it is a learning-centered, all-inclusive community college which was instituted in 1970 to provide reasonably priced and quality education for the residents of East Tennessee. The college delivers public service and non-credit programs to support workforce development and personal enhancement. The school employs highly qualified faculty and provides handy access through multiple campuses and advanced technology. It also partners with other institutions to encourage contact and to assist in articulation and transfer. It assesses and responds to community requirements as well as provides opportunities to promote diversity and improving cultural awareness. The school provides a Certificate and an Associate Degree and the course-work comprises of - Pharmacy operations, Pharmaceutical Calculations, Pharmacology, Institutional Pharmacy and Community Pharmacy.
Accreditation: ASHP
Program Length: 9 to 12 months for the Certificate Program and up to 2 years for Associate Degree Program
---
Tennessee has 2 Remington institutes, one at Memphis and one at Nashville. The classes focus on hands-on more than hands-off education. You will get the benefit of your faculty's industry experience, insights, and first-hand knowledge. Their Admissions, Academic, Student Finance, and Career Services teams offer services every step of the way. They offer full support and commitment to the communities and are involved in training the students to make a difference to the local environment. Quality education will be provided to help attain your vocation goals and they provide a better chance for your future. The Certificate and Associate Degree Pharmacy Technician program coursework includes Pharmacy Fundamentals, Principles of Dispensing Medications, Principles of Sterile Medication Preparations, Pharmacology, Pharmacy Practicum, and Advance Pharmacy Principles.
Accreditation: ASHP
Program Length: 9 to 12 months for the Certificate Program and up to 2 years for Associate Degree Program
---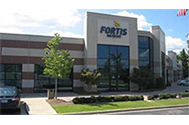 Fortis Institute is two year private for-profit school founded in 1970. It is located in Cookeville, Tennessee. The college offers a Diploma in Pharmacy Technician where students learn to understand the laws and ethics of pharmacy, common drug interactions and their side effects and pharmaceutical agents and their uses. Graduates of the program are taught industry ready skills which are preferred by the employers. The small class sizes ensure individual attention is given to each of its students.
Accreditation: ASHP
Program Length: 10 months for the Diploma program
---
Chattanooga State Community College is a public, comprehensive community college located in Chattanooga, Tennessee. It was established in the early 1960's and in 1965 established itself as the first technical college in Tennessee. This college boasts of an impressive placement rate of 100% and a licensure pass rate of 89.5%. The college offers a 12 month Certificate program to aspiring students of Pharmacy Technology. This program prepares students with the skills and techniques required to fill prescriptions, constitute IV solutions, prepare medications. The dedicated faculty and conducive learning environment ensure students successfully complete the program by passing the PTCB exam.
Accreditation: ASHP
Program Length: 12 months for the Certificate
---
Daymar College established in 1963 offers a 12 months certificate program and an 18 months associate degree program at its locations in- Clarksville & Murfreesboro. Daymar College offers training in more than 30 different academic areas. The college boasts of a warm and friendly atmosphere where is nurtures students to attain careers of their choice. The syllabus for pharmacy technician program at Daymar includes - Medical terminology, Anatomy, Physiology, Patho-physiology, Pharmacy laws and ethics, Pharmacy calculations, Pharmacy operations and Computers.
---
Ross Medical Education Center has been providing healthcare education in Midwest and Southern United States. Ross Medical Education Center offers pharmacy technician training in TN at its campuses in - Johnson city and Knoxville. The college promises to offer quality, practical and flexible learning to attain your career goals. The pharmacy technician program at Ross can be completed in as little as 36 weeks. Students will be instructed in - Pharmacy ethics and laws, medical and pharmaceutical terminology, drug procurement, manufacturing operations, inventory and compounding methods. Upon completion of the course-work, you will gain entry-level employment at community and hospital pharmacies.



Programs Currently on Hold or Discontinued
Virginia College - Chattanooga & Knoxville
The Virginia College has 2 campuses in Tennessee, one at Chattanooga and the other at Knoxville. The college emphasizes on a fast and focused technique of learning without sacrificing the quality education. The faculty continuously researches the job market to ensure that they are offering those career programs in which immense job growth is projected. They offer hands-on training from instructors with real-world experience; they alternate between attending classes on campus and online, thereby giving you flexibility; and help you gain actual work experience via externship. The course-work comprises of - Pharmacy operations, Pharmaceutical Calculations, Pharmacology, Institutional Pharmacy and Community Pharmacy.
Accreditation: ASHP
Program Length: 9 to 12 months for the Certificate Program and up to 2 years for Associate Degree Program
---
Nashville College of Medical Careers - Mount Vernon
Nashville College of Medical Careers located in Madison has been serving Nashville and the nearby counties since 1976. Nashville College of Medical Careers offers a short 28-week certificate program in pharmacy technology. Their experienced staff provides you with the education and training that is necessary to quality for entry level employment at a pharmacy. The course-work comprises of - Pharmacology, Basic Pharmaceutics, Aseptic Technique, Pharmaceutical Terminology and Pharmacology Math. Once you have completed the program, you can take the national certification exam offered by the Pharmacy Technician Certification Board.



What are the Requirements to work as a Pharmacy Technician in TN?
There is no specific requirement for the state of Tennessee regarding training to work as a pharmacy technician. Prominence is stressed on on-the-job training which you will receive from the pharmacist whom you assist. The pharmacist usually provides the training program.
Tennessee mandates registration to work as a pharmacy technician with the Tennessee Board of Pharmacy. You need to submit an application along with a $50 fee. Being licensed in Tennessee is essential too.
Registration/Licensure
Yes
Training
No
Certification
No
Pharmacy Technician to Pharmacist Ratio
1/2 to 1
Continuing Education
No
Certification Maintenance
No
(source: ptcb.org)
Education:
In Tennessee to become a pharmacy technician all you need is a high school diploma or GED. However employees prefer pharmacy techs that have either graduated from an accredited program or passed the PTCB exam. You can opt to complete a 2 year associate degree or a 1 year diploma program. Importantly, whilst selecting a program, make sure you pick one that is recognized by the American Society of Health-System Pharmacists. ASHP recognized programs ensure that you have a smooth the progress of passing the national examinations.
Certification:
Currently, the state of Tennessee does not require certification for pharmacy techs. On the other hand, those aspiring are encouraged to get certified, given that it helps pep up your chances of acquiring a job significantly.
If you get certified before commencing a job search, you will not only get your hands on a job much quickly, but you will also receive a bigger salary. Also, certified pharmacy technicians are guaranteed greater scope for advancement within the company compared to the non-certified ones. The PTCB is state board approved.
Licensure:
You must acquire a license via the State Board before being employed. You have to comply with the State's requirements and submit an application to the Board.
1. You should be 18 years old
2. Submit a statement which verifies that you are of good moral character
3. Must be a US citizen
4. Should not have any crime convictions
5. Include a $50 fee
License renewal needs to be done every 2 years.



Choosing the Right School in Tennessee
It is recommended that you explore all the features of a program and figure out what is apt for you before zeroing down on a pharmacy technician school in Tennessee.
Accreditation:
Selecting a college that is accredited by the
American Society of Health-System Pharmacists
(ASHP) is always recommended. Training programs certified by the ASHP abide by the recommended guidelines as deemed by the national certifying boards of PTCB and NHA.
Type of Program:
Out of the 28 pharmacy technician schools in the state, 5 schools offer an associate degree program of two years while all 28 schools offer a certificate/diploma program of 9 months. Exploring the fee structure of each curriculum and the length of the course, you can settle on the type of program which is best for you and most fitting to your vocation aims.
Financial Aid
If financial assistance is what you are looking at, make sure you inquire about what options the college offers as financial aid and whether you will be eligible for the same. When you apply for financial help, the procedure can be somewhat challenging. You begin by making an application for a federal PIN number which can be done online via the Department of Education website. You need the PIN number to fill the FAFSA (Free Application of Free Student Aid) form. Thereafter, the college will decide whether you are eligible for a grant or loan.



Admission Requirements in Tennessee
In Tennessee, education for pharmacy tech is not at all mandatory; value is placed on on-the-job learning. Certification too is not necessarily essential. Even so, efforts that you make for academic qualifications radically boost your odds at a job. Employers prefer students having gained pharmacy technician education and certification. You could pick from a range of schools in Tennessee. Let us take a look at the admission requirements of the Daymar College:
• You need to have a high school diploma or a GED
• Interview with the Admissions Representative
• You must complete the admissions assessment successfully
• Complete the admissions application and enrolment contract
• Complete Daymar College's New Student Orientation



Employment Opportunities
Popular and well-liked hospitals, institutes and companies that recruit pharmacy techs in Tennessee are - Signa, Carezone Pharmacy LLC, Pharmedium, CVS, Omnicare, Publlix, and Walmart.



Salary in TN
The average annual salary of a pharmacy tech is $32,270; this is 2.39% below the national average. On the other hand, the average salary for a certified pharmacy technician in Nashville, in particular is about $32,150 per year, which is 2.75% lesser than the national average. The requirement for pharmacy techs has been estimated to amplify notably over the next few years. Careeronestop states that there will be a 25.08% job growth between the years 2016 - 2026, which is faster than average for most occupations.
Pharmacy Technicians Currently Working in TN
10 Year Job Growth
Annual Vacancies
Average Starting Salary
Average Annual Salary
2016
2026
% Growth
11,510
11,960
14,960
25.08%
1,220
$21,470
$32,270
Pharmacy Technician Related Organizations in Tennessee
The Tennessee Board of Pharmacy was created to license and register pharmacist, pharmacy technicians, pharmacies, manufacturers and medical service representatives. Before starting to work as a Pharmacy technician you will have to apply for a license to the board.
As a member of the Tennessee Pharmacists Association you will enjoy hosts of benefits, including availability of staff to help you with your pharmacy technician practice related queries, networking with other like-minded pharmacy professionals and updating of knowledge with continuing education events.
Tennessee Oncology Pharmacists Association strives to promote collaborative learning and foster networking opportunities amongst members of the pharmaceutical industry. As a pharmacy technician you will get attend an annual meeting that offers ACPE accredited continuing education to pharmacy technicians in an all-day event.
View Tennessee's Complete List of Pharmacy Technician Schools
| | | | | | |
| --- | --- | --- | --- | --- | --- |
| | School Name | Location | Type | Accredited | Program Link |
| 1 | Chattanooga State Technical Community College | Chattanooga | Public | Yes | Visit |
| 2 | Concorde Career College - Memphis | Memphis | Private for-profit | Yes | Visit |
| 3 | Daymar College - Clarksville | Clarksville | Private for-profit | No | Visit |
| 4 | Daymar College - Murfreesboro | Murfreesboro | Private for-profit | No | Visit |
| 5 | EduMed Partners | Goodlettsville | Private for-profit | No | Visit |
| 6 | Fortis Institute - Cookeville | Cookeville | Private for-profit | Yes | Visit |
| 7 | Nashville College of Medical Careers | Madison | Private for-profit | No | |
| 8 | National College - Nashville | Nashville | Private for-profit | No | Visit |
| 9 | Remington College - Memphis | Memphis | Private not-for-profit | Yes | Visit |
| 10 | Remington College - Nashville Campus | Nashville | Private not-for-profit | No | Visit |
| 11 | Roane State Community College | Harriman | Public | Yes | Visit |
| 12 | Ross Medical Education Center - Johnson City | Johnson City | Private for-profit | No | Visit |
| 13 | Ross Medical Education Center - Knoxville | Knoxville | Private for-profit | No | Visit |
| 14 | Southwest Tennessee Community College | Memphis | Public | Yes | Visit |
| 15 | Tennessee College of Applied Technology - Memphis | Memphis | Public | Yes | Visit |
| 16 | Tennessee College of Applied Technology - Murfreesboro | Murfreesboro | Public | Yes | Visit |
| 17 | Tennessee College of Applied Technology - Athens | Athens | Public | No | Visit |
| 18 | Tennessee College of Applied Technology - Dickson | Dickson | Public | No | Visit |
| 19 | Tennessee College of Applied Technology - Jacksboro | Jacksboro | Public | No | Visit |
| 20 | Tennessee College of Applied Technology - Livingston | Livingston | Public | No | Visit |
| 21 | Tennessee College of Applied Technology - Oneida-Huntsville | Huntsville | Public | No | Visit |
| 22 | Tennessee College of Applied Technology - Pulaski | Pulaski | Public | No | Visit |
| 23 | Virginia College - Knoxville | Knoxville | Private for-profit | Yes | |
| 24 | Virginia College School of Business and Health - Chattanooga | Chattanooga | Private for-profit | Yes | |
| 25 | Walters State Community College | Morristown | Public | Yes | Visit |
---
Also Check Out
Pharmacy Tech Schools in Other States