Our 2023 National Rankings



Find Pharmacy Tech Schools in your State
Welcome to Pharmacytechnicianguide.com
Thank you for visiting our website, whether you are an aspiring pharmacy technician or currently working as one, we have done our best to provide you with all the useful and factual information you will ever need to know about the pharmacy technician education and career.
A pharmacy technician's job entails assisting a licensed pharmacist. An expanding healthcare industry, a large population of the elderly, rise of lifestyle diseases, new drug discoveries, penetration of insurance in healthcare and above all rising awareness about health and wellness, have only contributed to the growth of employment for pharmacy techs in the recent years. Furthermore, the widening job description of a pharmacy technician has correspondingly increased career opportunities.
If you plan to pursue a career as a pharmacy tech, you must learn your state requirements, know about types of educational programs available, how to select the school best suited to your career goals, how to avail financial aid, whether you should get certified, how to go prepared for that interview or create your resume. From knowing your duties as a pharmacy tech or whether you possess the required skills, our goal is to help you by providing an all-encompassing and comprehensive guide for everything related to the pharmacy technician career. Your feedback and suggestions are always welcome. Please feel free to contact us , and we will get back to you within 48 hours.
What are the Requirements to work as a Pharmacy Technician in my State?
Registration/Licensure, Education, Certification and Continuing Education requirements for pharmacy technicians vary from state to state. To help you to know the requirements in your state, we have compiled the most up-to-date pharmacy tech state wise requirements data on the web.
Finding the Right Pharmacy Technician Education Program
Employers tend to favor pharmacy technicians who have earned a certificate or associate degree from an accredited school.
Certificate and Diploma Programs
If you want to jump into the workforce rapidly, then you should opt for a certificate or diploma program. The course lasts for nine months to a year, and the curriculum is planned to teach the precise skills necessary to work as a pharmacy tech.
Associate's Degree Programs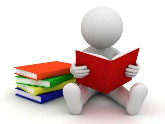 An associate degree program is more wide-ranging, given that it includes general education such as - English composition, college algebra and general psychology and lasts for 2 years. Formal training comprises of how to prepare medications and help pharmacists with patient care. You will also be taught federal, state and local laws and regulations as well as how to maintain the pharmacy apparatus. A quality program provides the knowledge and tools necessary to take a pharmacy certification exam. Always opt for a course which is accredited by the American Society of Health-System Pharmacists. ASHP gives its seal of sanction to programs which offer students with 600 hours of schooling. Once you graduate from a formal training program, you can take the National Pharmacy Technician Certification Exam.
Latest Articles
Useful Resources for Pharmacy Tech Students & Professionals on our Site
Interviews by Faculty & Experts
Pharmacy Technician Career Quick Facts
Total Number of Pharmacy Technicians Employed
453,630
Minimum Education Preferred by Employers
Certificate/Diploma or Associate Degree
Certifications Preferred by Employers
PTCB
Projected Annual Job Openings (New + Replacement)
44,900
Average Annual Salary
$40,260
Average Hourly Wage
$19.35
10 Highest Paying States
California, Washington, Alaska, Oregon, District of Columbia, Massachusetts, Colorado, Minnesota, North Dakota, and Arizona
Top 5 Retail Employers
CVS Pharmacy, Walgreen's Pharmacy, Wal-Mart Stores, Inc, Rite Aid Pharmacy and The Kroger Company
Salary Growth Past 5 Years
Job Growth Past 5 Years
Projected 10 Year Job Growth

Information Source: The US Bureau of Labor Statistics (as of May 2018)
A Quick Look at the Pharmacy Technician Career
What does a pharmacy technician do?
A pharmacy technician works under the direction of a licensed pharmacist and is in-charge of dispensing medications. A pharmacy technician is a vital component of the pharmacy team, preparing and dispensing medications. He is a health care provider who carries out pharmacy-related tasks, under the supervision of a licensed pharmacist.
Pharmacy technicians are employed at a range of locations -retail and hospital pharmacies, long-term care establishments, third-party insurance companies, pharmaceutical manufacturers, government organizations and teaching institutes.
Duties
Your basic duties as a pharmacy technician will consist of the following:
• Collecting data necessary to fill a prescription, packaging and labeling medicine containers and accepting payments.
• In certain states of America, pharmacy techs are allowed to mix the drugs and get refill authorizations from doctors.
• Process insurance claims
• Answer customer phone calls
• Organize the inventory
• Refer the customer to a pharmacist to get answers to certain questions
Skills Required
The following is a basic checklist of skills you need to have to be a successful pharmacy technician.:
1. You need to be:
• Organized
• An active listener
• A clear communicator
• Have people's skills
• Tolerant of stress
• Able to use the automatic bottle filling machines and label-making software.
2. You must possess:
• Brilliant customer service skills
• Time management skills
• Math skills
• Serenity and tolerance
• Empathy
• Attention to detail
• Uprightness
Steps to Become
To become a pharmacy technician first and foremost you need a high school diploma and then you need to enroll for training to obtain a certificate or associate's degree, which is generally preferred by employers. Some pharmacy techs learn via on-the-job training at a pharmacy. By and large, most states make license mandatory, while some states necessitate certification.
Step 1: Learn Your State Requirements
Each state has its own specifications and requirements - education, certification, continuing education hours, exams, licensure and fees. Soon-to-be pharma technicians need training, certification, continuing education hours, exams, licensure and fees. Soon-to-be pharma technicians need to verify with their state's Board of Pharmacy to find out what is needed to pursue a career as a pharmacy technician.
Step 2: Complete a Pharmacy Technician Program
Most states do not mandate formal schooling; on the other hand, many employers choose aspirants who have completed a formal training program. Programs award a certificate or associate's degree and last from 1 - 2 years. These courses make you conversant with medications, pharmacy procedures, pharmacy laws, and pharmaceutical terminology.
Step 3: Consider Becoming Certified
In spite of the fact that not all states and employers require certification, it is most certainly beneficial when seeking employment. The Pharmacy Technician Certification Board (PTCB) and the National Healthcareer Association (NHA) offer certification. Both organizations offer the Certified Pharmacy Technician (CPhT) title.
How much will I Earn?
Pharmacy Technicians earn a salary which is comparable to any other allied health careers across the nation. The Bureau of Labor Statistics says that the average salary for pharmacy technicians is around $40,260 per year. Salaries vary depending upon where you are employed. The lowest 10% earns about $29,640; whilst the highest 10% earns approximately $50,640.
Check out our Pharmacist Section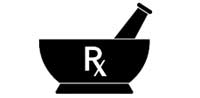 As an extension of this site, we have created an exclusive section for pharmacists, where we have compiled accurate information related to a pharmacist's education and career. In keeping with our goal of helping aspiring pharmacy practitioners, this section will take you through in-depth details about pharmacy schools, pharmacist's salary, pharmacy state boards and CE requirements. VISIT THE PHARMACIST SECTION
Our 2020 National Rankings
Find Pharmacy Tech Schools in your State