Pharmacy Technician Schools Currently Accepting Applicants in Florida
Florida Pharmacy Technician Schools - 2020

Florida ranks #3 for the number of pharmacy technicians employed; in fact, currently there are 29,380 pharmacy techs working in the state. What's more, 31,260 is the estimated number of pharmacy tech working in the Florida by 2026 and as of May 2017 the average salary of a pharmacy tech in Florida is $31,180. With 58 pharmacy technician programs in Florida, you have options galore when it comes to starting your training. To make the process of choosing the right school less daunting we have prepared a list of Top 28 Pharmacy Technician Schools in Florida that have earned the reputation of providing quality education in the state.
View 2020's Top 28 Pharmacy Technician Schools in Florida
Description
McFatter Techncial College is an adult technical college located in Davie, Florida. The school has won accolades since 2002, by receiving an "A" grade consistently from the State Of Florida and also been recognised as Florida's Model High School. McFatter Technical College offers a 10 month Certificate in Pharmacy Technology, wherein you will be prepared to work as a pharmacy technician in a hospital and retail pharmacy as well as take the PTCB certification exam and become a Florida Board of Pharmacy Licensed Technician. The hybrid mode of program gives you the advantage of both online and on-campus training. 90 percent of its graduates successfully get placed as pharmacy technicians.
Accreditation: ASHP
Program Length: 10 months for the Certificate Program
---
Description
Osceola Technical College is a training centre which was incorporated to train adults for entry level employment and for the already employed planning to upgrade their skills. Its commitment towards quality education, professionalism and dedicated faculty has reaped rich dividends in terms of its ability to change lives of its students. The Certificate program is a challenging course which will prepare you in your career as a pharmacy technician to enhance patient care, minimize medication errors, promote patient wellness, and effectively communicate with patients. You will learn computer skills, medical terminology, pharmacology, communication skills, compounding of medications and intravenous admixtures in a short period of 10 months.
Accreditation: ASHP
Program Length: 10 months for the Certificate Program
---
Description
The Pensacola State college is a public, comprehensive community college which was founded in 1948. It has a reputation of being a premier, student-friendly college with state-of-the-art facilities. They are committed to providing high-quality, affordable and accessible education. The school has a dynamic and supportive learning environment which helps you do extremely well in the global community. You have the Certificate and an Associate Degree to choose from to start your pharmacy technician training. The program prepares students to work in institutional as well as community pharmacy settings. The course-work comprises of - Pharmacy operations, Pharmaceutical Calculations, Pharmacology, Institutional Pharmacy and Community Pharmacy and a hand-on internship.
Accreditation: ASHP
Program Length: 9 to 12 months for the Certificate Program and up to 2 years for Associate Degree Program
---
Description
Founded in 1962, Pinellas Technical College has its campuses located in Clearwater and St. Petersburg, Florida. Throughout Tampa Bay area the college has earned a reputation of training graduates with the knowledge, skills and qualities required to fulfil the needs of the pharmaceutical industry. With 250 industry partners guiding their programs, you will be assured of the best industry relevant education. The Pharmacy technician Certificate program of 1050 hours offered by the college can be taken as an on-campus or hybrid mode of learning. Both these modes will prepare you with the knowledge and skills, using the latest technology, ensuring your academic success. With all the training, graduates can confidently take the PTCB exam.
Accreditation: ASHP
Program Length: 9 to 12 months for the Certificate Program and up to 2 years for Associate Degree Program
---
Description
Founded in 1988, South-eastern College has campuses in Miami Lakes Area and West Palm Beach. With quality career education and industry ready skill development, the college strives to give the best learning environment to its students. The Pharmacy Technician Diploma program is offered by the college at both its campuses. Taking up this program will also train you for the PTCB certification exam. The small size classes, industry experienced faculty, student friendly policies, career placement services, personalised financial aid enhances the overall educational journey of its students. Introduction to Pharmacy Technology, Pharmaceutical Calculations, Body Systems and Drug Therapy I, Pharmacy Operations, Sterile Products, Body Systems and Drug Therapy and an Externship forms the coursework of the program.
Accreditation: ASHP
Program Length: 9 to 10 months for the Diploma program
---
Description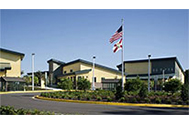 The Pasco Hernando State college has 5 campuses serving the Pasco and Hernando counties in Florida. The campuses are located at - Brooksville, Dade City, New Port Richey, Spring Hill and Wesley Chapel. Pasco Hernando State College integrates high-tech educational amenities and up to date programs with the spotlight on learning. Students can look forward to personalized attention, small class sizes, dedicated faculty, and very affordable tuition fees for both the Certificate and Associate Degree offered by the college. The college provides 50 clubs and organizations to encourage students to support community service projects, discover interests and advance social relations. The coursework for this pharmacy technician program in Florida includes - Physiology, Anatomy, Pharmacology, Pharmacy Laws and Ethics, Fundamentals of Chemistry, Pharmacy Math and Pharmacy Laboratory Skills. The curriculum provides the students real-world experience right in their home community.
Accreditation: ASHP
Program Length: 9 to 12 months for the Certificate Program and up to 2 years for Associate Degree Program
---
Description
Altierus Career College, which is located at 2 locations in Florida is a non-profit organization committed towards providing quality education to its students. It was formerly called Everest University. The school was transitioned from profit to non-profit along with the name change. The College offers several programs and workshops including, Student Ambassador Program, Inspire Workshop and CARE program which work towards giving its students the best possible college experience. The 8 months Certificate program offered by the college can give your pharmacy technician career a quick launch. The college utilizes Pioneer Rx pharmacy software, which will enhance your learning experience, giving you hands on simulations of pharmacy functions.
Accreditation: ASHP
Program Length: Certificate/Diploma
---
Description
Located at Fort Pierce, the Indian River State College has earned a national reputation for brilliance. The college has been serving the community since 57 years and is devoted to the advancement of cultural, financial, educational and career needs of the area. It combines quality and affordability and has been ranked as the top 3 finalist with distinction for the Aspen Prize for Excellence and has repeatedly ranked as the 3rd most affordable college in the country. The course-work of the Certificate and Associate Degree programs offered by the college comprises of - Pharmacy operations, Pharmaceutical Calculations, Pharmacology, Institutional Pharmacy and Community Pharmacy.
Accreditation: ASHP
Program Length: 9 to 12 months for the Certificate Program and up to 2 years for Associate Degree Program
---
Description
Brewster Technical College is located at Coconut Creek. Their mission is to provide technical education and the support which enables each student to excel. They prepare students for the workforce and life. The program includes a blend of classroom instructions, skills including extensive IV practice in the clean room as well as both retail and an institutional clinical rotation completed at local pharmacies. Hands-on experience in community and pharmacies are a part of the curriculum. Once you have completed the program, you will take the national certification examination offered by the Pharmacy Technician Certification Board. The course-work comprises of - Pharmacology, Basic Pharmaceutics, In-patient Dispensing, Ambulatory Pharmacy Practice, Aseptic Technique and IV Preparation, Dispensing and Compounding.
Accreditation: ASHP
Program Length: 9 to 12 months for the Certificate Program
---
Established in 1959, Miami Dade College (MDC) is the second largest institution for higher education in the United States and the largest in the state of Florida with 21 outreach centers and 8 campuses spread across Miami Dade County situated in Miami, Florida. MDC offers over 311 training programs in various steams through which you can attain - Associate Degree, Baccalaureate or Certificate.
MDC provides a 35-credit pharmacy tech certificate program which can be pursued only after the completion of Test of Adult Basic Education (T.A.B.E.). This course can be completed in around a year's time. The college students have 100% clearance rate on the PTCB exam and 80% of the graduates find employment directly during their clinical rotations.
---
Affiliated with Florida College System, Florida State College at Jacksonville (FSCJ) was founded in 1965 and currently serves 50,000 students annually. The college offers over 150 academic programs aimed towards enhancing your earning potential and helping land the job of your choice. FSCJ has four main campuses and numerous centers across Florida's First Coast.
FSCJ offers a 1050 contact hour pharmacy tech Workforce Certificate (W.C.) program. The program primarily focuses on imparting knowledge on pharmacy skills, pharmacy operations and HIPPA requirements which comprise of technological principles and environmental issues. Before graduation FSCJ students are eligible to take the certification exam and become a Nationally Certified pharmacy technician (CPhT). Post-graduation, to work in the state of Florida, you need to apply for the Florida State Board of Pharmacy Registration to become a Registered Pharmacy Technician (RPhT).
---
Atlantic Technical College established in 1973 is a public secondary and post-secondary institution located in Coconut Creek. The college offers 30 instructional programs for students interested in high demand careers. Atlantic Technical offers a 10-month training program for students aspiring to work in a pharmacy setting as a pharmacy technician. This full-time program requires you to attend the college from 7.05 AM to 1.50 PM Monday to Friday. You will receive an Applied Technology Diploma upon successful completion of the program.
---
Seminole State College of Florida is a public state college offering academic programs to students through its 4 campuses based out of Central Florida. The college is the 8th largest institution in the Florida college system. Seminole State offers a Pharmacy Technician Applied Technology Diploma Program that will prepare you to work in drug stores, long term care, hospitals and other healthcare settings. Upon graduation you will be able to sit for the pharmacy technician certification examination.
---
More than a century old institution, Rasmussen College has 22 campuses in six states and a hands-on online division which serves students across the nation. The college offers over 50 quality academics programs which are fully committed to providing secure and successful future to the students. The college boasts of preparing students in a real-life work environment.
Rasmussen College offers a certificate-based pharmacy technician training which can be completed in 9 months. The students are provided virtual practicum for practical training and groomed to take Pharmacy Technician Certification Exam (PTCE) and students can also transfer their certificate credits to get a Healthcare Associate's degree to further flourish in their careers.
---
Concorde Career College offers 8 months pharmacy technician training in Florida at its campuses based out of Miramar, Orlando and Tampa. Main goal of the college is to prepare you to assist a pharmacist by applying the classroom knowledge and hands on experience you will gain during this program. The college boasts of an 81% employment rate and has partnerships with hospitals, pharmacies, insurance companies and other medical organizations.
---
In operation since 1969, Fortis College operates 42 campuses across the nation and offers various career programs categorized under nursing, medical techs, healthcare, dental, IT, business, beauty & wellness, skilled trades and commercial driving. Fortis is also known for providing distance learning solutions and all the diplomas, associate degrees and certificates can be earned within 2 years.
Fortis provides training to aspiring pharmacy techs in Miami - Cutler Bay. The training imparts knowledge of dosage calculation, medical terminology and dispensing prescriptions. Upon graduation, you will be prepared to assist pharmacists in hospitals, clinics and other pharmacy setting. In order to enhance your employment chances, you can appear for the pharmacy technician certification exam.
---
Since the foundation of Lake Technical College was laid in 1963, it has consistently developed itself to provide over 28 high quality programs in its main campus spread over 37.5-acre land. The college is committed to provide career training opportunities to students and help them enter financially secure and stable careers.
Lake Technical College offers a 1,050-hour Pharmacy Tech program which can be completed in approximately 35 weeks and prepares students with high academic standards which enables students to become a nationally certified pharmacy technician. Over 70% of graduates are immediately recruited by the best healthcare companies.
---
Located in Dixie Hwy in Florida, Medical Institute of Palm Beach (MIPB) was founded by Douglas McVay in 2004. With the mission to educate growth-oriented students, MIPB programs help them to achieve their career goals at the earliest. Small classrooms, flexible day and evening classes, skilled practical Instructors, bilingual instructors & a warm and friendly atmosphere is what you can expect at MIPB.
MIPB offers a 609 hours pharmacy tech course which can be completed in 6 months with optional day and night classes. The course imparts extensive pharmacy knowledge which enables students to successfully perform the duties of a pharmacy technician straight away after their graduation. Graduates are also eligible to sit for the Pharmacy Technician Certification Board Exam (PTCB) and apply with The Florida Board of Pharmacy to become a Registered Pharmacy Technician.
---
Accredited by Council on Occupational Education (COE), Florida Vocational Institute (FVI) was launched in 2007 with a vision to provide affordable training and employable expertise in IT and Healthcare sector. FVI is equipped with state-of-the-art facilities which includes theory classrooms, lounge for students, library, labs, and online database to conduct self-research and study.
If you complete your pharmacy technician program at FVI, then you can master identification of drugs, appropriate calculation of dosages and solutions, composition of different drugs, pharmacy laws, and operating clinical distribution systems. Additionally, as part of the curriculum FVI offers a 40-hour preparation course for the certification exam, approved by State Board of Pharmacy in Florida. Upon graduation, you will be eligible to work in multiple settings such as drug stores, grocery stores, hospitals, retail pharmacies, etc.
---
Florida Education Institute (FEI) was started in 1995 with a dedicated effort to provide positive learning environment at affordable prices. FEI is nationally accredited by the Council on Occupational Education (COE) and it focuses on providing student-centered learning solutions along with employer driven education which assists students land the job of their choice.
The pharmacy technician program offered by Florida Education Institute primarily imparts the education on dispensing medication, collecting and measuring prescription, processing insurance claims, organizing inventories, and operating pharmacy software programs. After completion of this program, FEI facilitates your registration with the Florida Board of Pharmacy which will enable you to start working as a pharmacy technician.
---
Part of Polk Education Pathway, Ridge Technical College is a vocational-technical center running since 1972. The college is committed to assess, prepare and assist students in securely establishing their careers in the fast-paced employment market. Ridge Technical College offers over 20 different career programs which enables students to excel is respective fields of their choices.
The college provides a 1050-hour pharmacy tech program through which you can hone your skills with medical terminologies, compounding drugs, sterile methods, inventory management, IV preparation and pharmacy laws. Upon graduation, students are qualified to sit for National Pharmacy Technician Certification Exam (CPhT) and thereafter register with the Board of Pharmacy to kick start their careers.
---
With over 35 years of unmatched services, Florida Career College (FCC) offers over 12 unique Vocational & Trade School programs that enable students to learn new skills and brighten up their future prospect. FCC - Orlando unit is accredited by the Accrediting Council of Independent Colleges & Schools (ACICS) and students can schedule day, evening, and weekend classes as per their convenience.
At FCC, you can the complete pharmacy tech program in minimum 44 weeks. The program is packed with career-focused training in drug inventory maintenance, preparation of dosages, and processing of insurance claims along with work ethics and pharmacy law at state and federal level. Upon graduation, FCC also helps in formulating resumes and preparing students for an interview.
---
Since 1933, Orange Technical College (OTC) has been improving the lives of students by offering dozens of specialized career training programs with flexible and convenient schedule, at affordable prices. The college facilitates students with an opportunity to earn college credits during their schooling, a space for extracurricular activities and after-school clubs for an overall personality development of students.
The pharmacy tech program at OTC is accredited by the American Society of Health System Pharmacists (ASHP) and the Accreditation Council for Pharmaceutical Education (ACPE) and it is also approved by the Florida Board of Pharmacy. The length of program is 1,050 hours and mainly comprises of medical terminology & drugs, pharmaceutical compounding & automation, drugs packaging & processing, pharmacy laws and much more to ensure students have a flourishing career after graduation.
---
The seeds of Lorenzo Walker Technical College (LWTC) were sown back in 1974 to provide budding students an ideal environment where they can hone their academic skills and taste the fruits of success through several specialized career programs in 10 different streams.
The 1,050-hour pharmacy technician program at LWTC will teach you in-depth drug compounding, medical methodology, maintenance of patient records, and all you need to grasp to establish your career in the health and wellness system. To enroll into this program, you need to clear the Test of Adult Basic Education (TABE) and upon graduation, LWTC recommends aspiring pharmacy technicians to appear in the National Pharmacy Technician Certification exam offered by the PTCB so that they can have a fruitful career ahead.
---
Established in 1962, Manatee Technical College (MTC) provides over 50 academic programs with job-ready training. Since 1991, the students of MTC have consistently won more national level awards at SkillsUSA than that by any school, college or technical training center in the nation.
MTC offers a 1050 clock hour pharmacy technician course which can be completed in approximately 11 months. The course curriculum includes, but not limited to, medication handling, pharmacy methodology, IV/Chemo-therapy preparation, inventory management and the works. Upon graduation, MTC students are eligible to register in the state of Florida and become a Registered Pharmacy Technician (RPT) and take certification exam to become a Certified Pharmacy Technician (CPhT).
---
With a mission to convert education into an immediate employment, New Professions Technical Institute (NPTI) was launched in 1992. NPTI offers over 9 dedicated programs that educate students with practical trainings and help them become an expert in their chosen career. All the programs at NPTI are licensed, certified or accredited by nationally governed units.
At NPTI, you can complete pharmacy tech program in 840 clock hours which takes around 9 months' time. The program includes basics of drug therapy, pharmacy operations along with fundamental knowledge of pharmacy law and pharmacology. Upon graduation, NPTI also helps students with its job placement services at free of cost.
---
The gate of Radford M Locklin Technical Center was first opened in 1982 with a vision to provide students a training platform which expands their career opportunities. Currently, Locklin Tech offers 14 specific training programs with semester system and additional summer term, if required. Lectures, labs and practical trainings are part of all learning programs at the Locklin technical center.
Pharmacy technician program at Locklin tech can be completed within 42 weeks. The program mainly comprises of metric system, pharmaceutical compounding, IV preparation, inventory management and all other essentials that can successfully help aspiring pharmacy technicians land the job of their choice.
---
Started in 1966, Tallahassee Community College (TCC) is one of the top community colleges in the country, providing more than 70 career and academic programs to around 25,000 students every year. Its main campus is spread over 270 acres in Tallahassee. The college is affiliated to the Florida College System and accredited by Florida Department of Education and Southern Association of Colleges and Schools.
The 40-credit hour pharmacy tech program at TCC which starts twice (Fall & Spring) has limited number of enrolments. To join this program, you should be at least 17 years old and meet other admission requirements. Upon enrollment, you will be taught to perform all the technical tasks required to help pharmacists in maintaining the pharmacy effectively. Once you complete this program, you can take national pharmacy tech certification exam and earn the title of certified pharmacy technician.



Programs Currently on Hold or Discontinued
Virginia College - Fort Pierce, Jacksonville and Pensacola
Description
Virginia College has 3 campuses in Florida - Jacksonville, Pensacola and Fort Pierce. The institute has a strong spotlight on quick and focused training without any kind of compromise on the excellence of education. The college boasts of providing the direct path to the profession of your dreams! Virginia college concentrates on individual and specialized attention to each student. With two Pharmacy Technician program offerings namely; a Certificate and an Associate Degree, they grant you an outstanding academic environment with small-sized classes, first-rate faculty and real-world experience. The pharmacy technician program comprises of - anatomy, physiology, first aid, pharmacy laws and ethics, drug interactions, medical abbreviations, and computers.
Accreditation: ASHP

Program Length: 9 to 12 months for the Certificate Program and up to 2 years for Associate Degree Program
---
School District of Indian River County-Technical Center for Career and Adult Education - Vero Beach
Headquartered in Vero Beach, Indian River County School District operates three high schools, four middle schools, three magnet elementary schools, thirteen elementary schools, five charter schools and two alternative schools. The college provides several career & adult education programs. Through expert faculty and quality training, Indian River Schools enable students to pursue a profession of their choice.
IRC provides a pharmacy tech course at its Treasure Coast Technical College. This course will train you to assist pharmacists with dosage measurements & calculations, dispensing medication, clerical services, and inventory management. You will also be responsible to provide healthcare products to patients and effectively manage functions of a pharmacy. To enroll into this course, you need to clear TABE test and other admission formalities. Upon graduation, you will be eligible to take PTCE or ExCPT exam.



What are the Requirements to Work as a Pharmacy Technician in FL?
The Florida Board of Pharmacy mandates you to complete your pharmacy technician education from an accredited program and ought to include a minimum of 160 training hours spread over an interval of 6 months. Certification is not required but you need to register and get your licence before working as a pharmacy technician in FL.
Registration/Licensure
Yes
Training
Yes
Certification
No
Pharmacy Technician to Pharmacist Ratio
1/2 to 1
Continuing Education
Yes
Certification Maintenance
No
(source: ptcb.org)
Education:
Step 1: You must have a high school diploma or a GED.
Step 2: Complete a diploma program OR earn an associate degree in pharmacy technology.
Certification:
Although certification is not mandatory in Florida, BLS says having a certification makes it easier to find employment. Certification from the
PTCB
is accepted in the state. There are 18,872 active PTCB certified pharmacy technicians in Florida.
Licensure:
It is essential for all pharma technicians in Florida to register for licensure with the
Florida Board of Pharmacy
. After you apply, you will be informed of your status within a fortnight. Once issued, you will receive the license in about seven days.
To receive your license you need to:
• Complete a board-approved pharma technician training program.
• Submit an application along with the fees.
• Get your background evaluated.
• Possess a high school diploma or GED.
You need to renew your license every two years. Renewal needs a $55 fee and finishing 20 hours of continuing education (CE).



Choosing the Right School in Florida
Florida provides a very rich environment for pharmacy technician training, in classroom as well as online facilities. When selecting the right pharmacy technician school, there are a host of factors you need to consider. The following information will help you make an informed decision:
Accreditation:
It is very essential that you decide on a program which is accredited by a recognized agency like the
ASHP
. Accreditation guarantees that a school sticks to the norms and professional standards, thereby helping the student to work as a pharmacy tech.
Tuition Costs:
With 58 schools and many more online options to choose from, tuition costs can considerably vary. You must verify what all is inclusive of the tuition costs. In-state and out-of state costs vary too. Ensure the cost of education you are bearing falls in line with your career aspirations.
Type of Program:
There are scores of options available to you. Options consist of community colleges, public and private universities, and online schools. Programs offered by pharmacy technician schools in FL can be certificate programs, diploma programs or associate degree programs. Here are three examples of colleges offering different types of programs:
1. Anthem College Offers Certificate program which can be taken at their Orlando campus which generally takes 2 years. Tuition fees are approximately $15,027 annually.
2. The Fortis College offers diverse programs for pharmacy tech applicants - both Diploma/Certificate as well as an Associate degree. The program takes 45 weeks for completion. The tuition fees are approximately $23,450.
3. Ashworth College has an online Pharmacy Technician training program that prepares you for the National Health career Association's (NHA's), ExCPT Pharmacy Technician certification exam and the Pharmacy Technician Certification Board's (PTCB's), Pharmacy Technician Certification Exam (PTCE). The program can be completed in 4 months and the tuition fees are $799.



Financial Aid
Most schools and colleges in Florida offer financial aid, grants and loans. You need to fill in the FAFSA (Free Application and Federal Student Aid); the college then decides your financial aid eligibility.



Admission Requirements in Florida
Generally, the admission requirements of most pharmacy technician schools in Florida are the same. To give you a clearer picture, we shall glance through the requirements of Pinellas Technical College.
• A high school diploma or a GED is required.
• Immunizations, drug screening, background checks are essential.
• Students must be 18 years of age at the time of graduation from the program.
• You need to take a national certification examination from the Pharmacy Technician Certification Board (PTCB).
• Students should be entitled to register with the Florida Board of Pharmacy.



Employment Opportunities
By and large, job openings for pharmacy techs come from health and personal stores, the principal employer being Walgreens and CVC. Other top employers include Veterans Health Administration in West Palm Beach who offers a very desirable federal government position; you could also seek employment at assisted-care facilities, hospitals, pharmacies and other health care establishments.



Salary in FL
The average salary for a pharmacy tech in Florida is $31,180 annually. Florida has the highest fraction of geriatric residents in the country, consequently, this transforms into a higher requirement for employees in the pharmaceutical arena. The job outlook in Florida is very encouraging. In 2017, there were about 29,380 pharmacy technicians. It has been estimated that the field will grow by 6.40% reaching 31,260 by 2026, according to BLS.
Pharmacy Technicians Currently Working in FL
10 Year Job Growth
Annual Vacancies
Average Starting Salary
Average Annual Salary
2016
2026
% Growth
29,380
25,480
31,260
22.68%
2,930
$21,820
$31,180
Pharmacy Technician Related Organizations in Florida
Florida Board of Pharmacy was established to monitor pharmacies in Florida and ensure every pharmacist and every pharmacy technician meets the minimum requirements for safe practice. It is also responsible for your licensing as a pharmacy technician in the state of Florida.
Address: 4052 Bald Cypress Way, Bin #C-04 Tallahassee, FL 32399
Phone: 850-245-4292
As a member of the Florida Pharmacy Association you will get an opportunity to network with pharmacists, other pharmacy technicians, and people from the pharmaceutical industry. It is the go to source for current reliable information on legal and regulatory issues that may affect your pharmacy technician career.
The mission of the Association is to enhance and promote the profession of pharmacy and its practitioners, pharmacists and pharmacy technicians alike. As a pharmacy technician you can be an associate member of the association and benefit from its many pharmacy welfare initiatives.
The association is a professional organization that promotes and supports the welfare of the profession of pharmacy. It is here to be the voice of its members who are pharmacy practitioners. It helps develop professional standards for pharmaceutical services and foster adequate supply of well-trained pharmacy professionals.



View Florida's Complete List of Pharmacy Technician Schools
| | | | | | |
| --- | --- | --- | --- | --- | --- |
| | School Name | Location | Type | Accredited | Program Link |
| 1 | Altierus Career College - Tampa | Tampa | Private not-for-profit | Yes | Visit |
| 2 | Atlantic Technical College | Coconut Creek | Public | No | Visit |
| 3 | Brewster Technical College | Tampa | Public | Yes | Visit |
| 4 | Broward College | Fort Lauderdale | Public | No | Visit |
| 5 | Cape Coral Technical College | Cape Coral | Public | No | |
| 6 | Concorde Career Institute - Miramar | Miramar | Private for-profit | No | Visit |
| 7 | Concorde Career Institute - Orlando | Orlando | Private for-profit | No | Visit |
| 8 | Concorde Career Institute - Tampa | Tampa | Private for-profit | No | Visit |
| 9 | D A Dorsey Technical College | Miami | Public | No | Visit |
| 10 | Everest University - South Orlando | Tampa | Private not-for-profit | No | Visit |
| 11 | First Coast Technical College | Saint Augustine | Public | No | |
| 12 | Florida Career College - Orlando | Orlando | Private for-profit | No | Visit |
| 13 | Florida Education Institute | Miami | Private for-profit | No | Visit |
| 14 | Florida Gateway College | Lake City | Public | No | Visit |
| 15 | Florida Panhandle Technical College | Chipley | Public | No | Visit |
| 16 | Florida State College at Jacksonville | Jacksonville | Public | No | Visit |
| 17 | Florida Vocational Institute | Miami | Private for-profit | No | Visit |
| 18 | Fortis College - Cutler Bay | Cutler Bay | Private for-profit | No | Visit |
| 19 | Gadsden Technical Institute | Quincy | Public | No | Visit |
| 20 | Gulf Coast State College | Panama City | Public | No | |
| 21 | Indian River State College | Fort Pierce | Public | Yes | Visit |
| 22 | Lake Technical College | Eustis | Public | No | Visit |
| 23 | Lively Technical Center | Tallahassee | Public | No | Visit |
| 24 | Lorenzo Walker Technical College | Naples | Public | No | Visit |
| 25 | Manatee Technical College | Bradenton | Public | No | Visit |
| 26 | McFatter Vocational Technical Center | Davie | Public | Yes | Visit |
| 27 | Medical Institute of Palm Beach | Greenacres | Private for-profit | No | Visit |
| 28 | Miami Dade College | Miami | Public | No | Visit |
| 29 | Miami Lakes Educational Center and Technical College | Miami Lakes | Public | No | Visit |
| 30 | New Professions Technical Institute | Miami | Private for-profit | No | Visit |
| 31 | Orange Technical College - Westside Campus | Winter Garden | Public | No | Visit |
| 32 | Orange Technical College - Winter Park Campus | Winter Park | Public | No | |
| 33 | Pasco Hernando State College | New Port Richey | Public | Yes | Visit |
| 34 | Pensacola State College | Pensacola | Public | Yes | Visit |
| 35 | Pinellas Technical College - St. Petersburg | St. Petersburg | Public | Yes | Visit |
| 36 | Radford M Locklin Technical Center | Milton | Public | No | Visit |
| 37 | Rasmussen College - Florida | Ocala | Private for-profit | No | Visit |
| 38 | Ridge Technical College | Winter Haven | Public | No | Visit |
| 39 | RIVEROAK Technical College | Live Oak | Public | No | Visit |
| 40 | Sanford-Brown College - Tampa | Tampa | Private for-profit | No | Visit |
| 41 | School District of Indian River County-Technical Center for Career and Adult Education | Vero Beach | Public | No | |
| 42 | Seminole State College of Florida | Sanford | Public | No | Visit |
| 43 | South Dade Technical College-South Dade Skills Center Campus | Leisure City | Public | No | Visit |
| 44 | Southeastern College - Miami Lakes Campus | N/A | N/A | Yes | |
| 45 | Southeastern College - West Palm Beach | West Palm Beach | Private for-profit | Yes | Visit |
| 46 | Tallahassee Community College | Tallahassee | Public | No | Visit |
| 47 | Technical Education Center - Osceola | Kissimmee | Public | Yes | Visit |
| 48 | Virginia College - Fort Pierce | Fort Pierce | Private for-profit | Yes | |
| 49 | Virginia College - Jacksonville | Jacksonville | Private for-profit | Yes | |
| 50 | Virginia College - Pensacola | Pensacola | Private for-profit | Yes | |
---
Also Check Out
Pharmacy Tech Schools in Other States