Pharmacy Technician Schools Currently Accepting Applicants in Louisiana
Louisiana Pharmacy Technician Schools - 2020


The pelican state has a population of 4.5 million; the number of employed pharmacy technicians in the year 2016 was 5,860 and it has been estimated that the number will shoot up to 6,620 by 2026. This corresponds to 140 new openings every year. Pharmacy technology is a swiftly growing business, chiefly due to an aging population and major advances in the medical arena. The average annual salary of a pharmacy technician in Louisiana per year is $30,740. The state has 22 schools which offer pharmacy technician education programs. To help find the right school which will give you the best return on your investment, we have closely looked into all these schools and ranked the Top 10 ASHP accredited pharmacy technician schools in Louisiana.
View 2020's Top 10 ASHP Accredited Pharmacy Technician Schools in Louisiana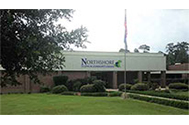 Located at Bogalusa, the Northshore Technical Community College boasts of a dynamic academic environment which includes student, staff and industry team. They focus on advancing your career goals and launching you in the best possible workplace. The pharmacy technician curriculum of Northshore Technical Community College provides excellence in terms of the knowledge and skills making graduates capable to work in all types of pharmacy settings and achieve the national certification. It also provides great job placements with recruiters like Central Rexall Drugs, CVS Pharmacy, Folsom Family Pharmacy, Fred's Pharmacy, Kentwood Manor, North Oaks Health System, Paul's Pharmacy, Precious Hands, Resthaven Living Center, Scott Pharmacy, St. Helena Parish Hospital, Walgreens, Wal-Mart Pharmacy, employing students for various positions.
Accreditation: ASHP
Program Length: 9 to 12 months for the certificate course and 2 years for the Associated degree course.
---
Louisiana State University is located in Alexandria. As the only state-supported undergraduate college in Louisiana, its chief aim is to provide affordable undergraduate degrees in a healthy academic environment. They challenge the students to outshine; and meet with all the needs of the diverse student body that it serves. The college is recognized for its academic excellence, commitment to student and community growth and contributor to the economic and intellectual growth of Louisiana. The Pharmacy Technician Program syllabus is devised so as to help prepare the student for the PTCB exam and encompasses theory as well as practical hands-on approach. Here you will take classes which will comprise of - Pharmacology, Pharmacy Math, Pharmacy Laboratory Skills, Pharmacy Law and Ethics, and Pharmacy Technician Duties.
Accreditation: ASHP
Program Length: 9 to 12 months for the certificate course and 2 years for the Associated degree course.
---
Central Louisiana Technical Community College is a two year, technical and community college having 9 campuses across Central Louisiana. With its innovative teaching methodology and industry partnerships, the college's dynamic curriculum lets students get employment ready, equipped with industry relevant skills and knowledge. The college offers a certificate program which takes 2 semesters to complete. The short program which prepares you for entry level pharmacy technician positions and the national certification is available at all of its 9 campuses, nonetheless the Alexandria, which is the main campus has made it to our ranking list.
Accreditation: ASHP
Program Length:2 semesters for the Certificate
---
Delgado Community college is located in New Orleans. It is well-known as Louisiana's oldest and leading community college, serving students of all ages who mirror the variety of New Orleans. Delgado is an all-inclusive, multi-campus college of higher education in the State of Louisiana. It has 9 locations for professional and advanced technology career education, academic pre-baccalaureate education, and traditional occupational training. They promise to help you seek your vocation aims so you can have a rewarding career. The chief goal of the program is to present the healthcare community with worthy pharmacy technicians who are prepared for the retail or the hospital pharmacy. Students are prepared to take the national certification examination provided by the Pharmacy Technician Certification Board as mandated by the Louisiana State Board of Pharmacy. The course-work includes - Physiology, Anatomy, Pharmacology, Pharmacy Laws and Ethics, Pharmacy Math and Pharmacy Laboratory Skills.
Accreditation: ASHP
Program Length:9 to 12 months for the certificate course and 2 years for the Associated degree course.
---
Located in Bossier city, Northwest Louisiana, the Bossier Parish Community College is one of the fastest growing community colleges in the country. It is dedicated to designing novel programs which have been specifically created to support high-demand employment sectors. They boast of long-standing partnership with Barksdale Air Force Base and have been honored for 6 successive years to the coveted Military Friendly Schools list, which tributes the top 15 percent of colleges who provide excellent service to military students. The college is also proud of partnerships with business and industry in the region. A host of companies serve on the advisory board and give direct inputs into the curriculum. Subjects covered in the syllabus include - Pharmacy Laws, Pharmacology terms, inventory control, anatomy, physiology and computer technology.
Accreditation: ASHP
Program Length:9 to 12 months for the certificate course and 2 years for the Associated degree course.
---
Baton Rouge Community College is a two year post-secondary community college in Baton Rouge, Louisiana. Established in 1995, the college currently enrolls 8000 students. The college has over 8 locations across Baton Rouge, however the Pharmacy Technician program is offered at its Port Allen campus. The program is a Certificate of Technical Studies which is offered once a year and prepares students to be part of the healthcare industry as highly skilled pharmacy technicians who will deliver quality healthcare with compassion and care.
Accreditation: ASHP
Program Length:32 credit hours for the Certificate program
---
#7. Remington College - Lafayette Campus, Shreveport, Louisiana
Remington College in Louisiana has 3 centers - Baton-Rouge Campus, Lafayette Campus and Shreveport Campus. The highlight of every Remington is small class size which gives the student quality time with the instructors, extremely experienced faculty and career pertinent curriculum which will prepare the student for entry level jobs. The syllabus for pharmacy technician consists of anatomy, physiology, first aid, pharmacy laws and ethics, drug interactions, medical abbreviations, and computers.The curriculum is crafted to help you prepare for the PTCB examination and it provides you with a blend of course-work, hands-on training and practical real-world pharmacy experience.
Accreditation: ASHP
Program Length:9 to 12 months for the Certificate course and 2 years for the Associate degree course.
---
#8. Unitech Training Academy - Alexandria, Baton Rouge, Houma, Lafayette, Lake Charles, Metairie, West Monroe, Louisiana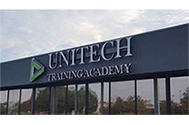 The Unitech Training Academy is Propriety Institute and came in to being in 1997. There are 6 colleges in Louisiana - Alexandria, Houma, Lafayette, Lake Charles, Metairie, and West Monroe. The highlights at Unitech are - hands-on learning, quality, affordable education, and a jump-start to a bright career. They maintain a very professional outlook keeping the students in mind. The school promises to train students to get a fabulous job, retain it as well as advance their career. It is the Academy's philosophy to provide the community with sought-after, productive and well-educated individuals. The course-work includes - medical terminology, pharmacy laws and ethics, pharmacy technician fundamentals, pharmacy math, pharmacology and computers.
Accreditation: ASHP
Program Length:9 to 12 months for the Certificate program
---
Infinity College located in Lafayette, Louisiana offers diplomas and certificate programs in specialized areas of academics. The college offers two programs for aspiring technicians one is a 26-week program the other a 50-week program. The coursework includes - Pharmacology, Basic Pharmaceutics, Dosage Calculations, and Ambulatory Pharmacy Practice. By completing this program, you can be employed in retail pharmacies, hospitals, long term care centers and other health care settings where you will assist the licensed pharmacist.
---
Healthcare Training Institute provides quality healthcare education to students in Louisiana at its campus in Kenner. Healthcare Training Institute offers an 18-month training program in pharmacy technology to help students gain the required skills and knowledge to pass the PTCB examination and find employment as a certified pharmacy technician in a retail or hospital pharmacy. The coursework includes topics like medical terminology, pharmacy law, pharmaceutical calculations, drug dispensing and compounding. By the end of this program you should be able to handle all duties and responsibilities as outlined by the Louisiana board of pharmacy.
---
Ayers Career College one of the oldest colleges in the Shreveport region has been offering a 36-week pharmacy technician diploma program since 2004. Ayers basically offers training programs for in demand careers and also offers job placement assistance. The program includes classroom sessions, laboratory work, and hands on training to help you gain real work experience. Coursework is designed to help you learn and understand – medical terms, pharmacy law, calculations, mixing, insurance processing and handling patient records.



Programs Currently on Hold or Discontinued
Medical Training College - Baton Rouge, Louisiana
Medical Training College is located in Baton Rouge, LA. The main goal of the college is to provide quality education and prepare students for exciting careers in the medical field. It offers a 9-month pharmacy technician training program. This 4 day a week program prepares students for a career in retail pharmacies, hospitals and pharmacy labs. On the job training of six 35-hour weeks provides you with a real-world experience. You will learn skills required to fill prescriptions, mixing medications, packaging and labeling prescriptions. The program is licensed by the LA Board of Regents. You can also check with the financial aid office to find out if you qualify for aid.
Accreditation: ASHP
Program Length:9 months Training program
---
Virginia College - Baton Rouge, Shreveport, Louisiana
Virginia College has 2 campuses - Baton-Rouge and Shreveport. The college promises on fast and focused education without any compromise on the quality of learning. They boast of offering a direct path to the career of your dreams! The institute offers financial aid as well as career placement assistance to all eligible students. Virginia college focuses on individual attention to every student. They provide an excellent learning environment with small classes, first-rate instructors and real-world experience. Virginia college concentrates on student satisfaction and outcome. The pharmacy technician program comprises of - anatomy, physiology, first aid, pharmacy laws and ethics, drug interactions, medical abbreviations, and computers.
Accreditation: ASHP
Program Length:9 to 12 months for the Certificate course and 2 years for the Associate degree course.
What are the Requirements to work as a Pharmacy Technician in LA?
Louisiana mandates registration and certification before you can work as a pharmacy technician in the state. To get your licensure you need to obtain 400 hours of on the job training that are pharmacist supervised and 200 hours of training from a pharmacy technician program. You also need to complete 10 credit hours each year of board approved education to maintain your license as a pharmacy technician in Louisiana.
Registration/Licensure
Yes
Education
Yes
Certification
Yes
Pharmacy Technician to Pharmacist Ratio
2/3 to 1
Continuing Education
Yes
Certification Maintenance
No
(source: ptcb.org)
Education:
To complete your pharmacy technician education you must comply with the following:
Step 1: Obtain a high school diploma or GED.
Step 2: Complete either a certificate/diploma or an associate degree training program.
The following information helps bring in clarity and help you narrow down your college and courses options:
Accreditation:
Accreditation is an attestation that a collegiate program has met with the standards which are necessary; thus, it is very vital that you select a pharmacy technician program which is acknowledged by a nationally certified agency such as the
American Society of Health-System Pharmacists
(ASHP).
Type of Program:
Louisiana 22 pharmacy technician schools, of these; 1 school offers an associate degree program of two years and 22 schools offer a certificate/diploma program of 9 months. You must look in to the fee structure as well as duration of each program and decide on the kind of syllabus which is the best-fit for you.
Financial Aid:
Financial assistance may comprise of grants and loans. Federal student loans give assistance related to college enrollment and have a low interest. You need to understand your financial eligibility and find out if your college offers any kind of financial help and how you will be able to benefit from it.
Certification
You have to be certified to practice as a pharmacy technician in Louisiana. The PTCB is approved in the state of Louisiana.



Licensure
• You need to register as a Pharmacy Technician with the Louisiana State Board of Pharmacy with a fee of $25 which is non-refundable.
• Submit a criminal background check.
• Submit proof of enrollment at a Board approved pharmacy technician program.
• Pass the State Board of Pharmacy Exam - PTCB.
• Complete 600 hours of experience in the field with 200 hours earned from a structured pharmacy technician curriculum.
• You need to then apply as a certified pharmacy technician once you have completed the educational and training requirements as directed by the State Board of Pharmacy in Louisiana. The application fee is $100.
• License renewal every year is necessary. Licenses expire every 30th of June. A fee of $50 must be given as well.



Employment Opportunities
River Oak's Hospital, LHC Group, East Jefferson General Hospital, Pharmerica, Walgreens, Cardinal Health and CVS Health recruit pharmacy techs in Louisiana.



Salary in LA
The annual average salary of a pharmacy technician in Louisiana is $30,740. Employment of pharmacy technicians is projected to grow 12.97 % from 2016 to 2026, faster than the average for all occupations. An aging population, with older people typically using more prescription drugs than younger people; a higher rate of chronic ailments leads to an increased demand for medications and advances in pharmaceutical research allow for more prescription medications to be used to battle illnesses.
Pharmacy Technicians Currently Working in LA
10 Year Job Growth
Annual Vacancies
Average Starting Salary
Average Annual Salary
2016
2026
% Growth
6,290
5,860
6,620
12.97%
140
$21,620
$30,740
---
Also Check Out
Pharmacy Tech Schools in Other States