Pharmacy Technician Schools Currently Accepting Applicants in Montana
Pharmacy Technician Schools and Programs in Montana


Just like the rest of the country, an increased demand for prescription drugs in Montana has led to a rising demand for pharmaceutical services leading to great employment prospects for pharmacy technicians. The BLS projects an 18.25% growth rate through a period of 2016-2026. A pharmacy technician in Montana earns an average salary of $34,290 which is higher than the national average. There are currently 3 Pharmacy Technician Schools in Montana. Montana is one of the states which regulates its pharmacy technician. Learn more about the schools, state requirements and job prospects for pharmacy technicians in Montana on this page.


View Pharmacy Technician Schools in Montana
Missoula College at the University of Montana - Missoula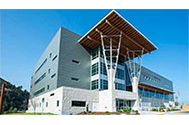 Missoula College is the two-year unit of the University of Montana that provides career-centric education to help students gain the skills and knowledge required by today's employers. Missoula college offers educational programs in 40 different areas of study which includes business and healthcare. The goal of this 9-month certificate program is to prepare entry level pharmacy technicians to fill the employment needs of local pharmacies. The program also involves an internship where you will apply the skills and knowledge you have gained in the classroom. Upon graduation students can find employment in retail pharmacies, hospitals, wholesale druggists, internet pharmacies and medical clinics.
Accreditation: ASHP
Program : Certificate
Program Length:9 Months


Flathead Valley Community College - Kalispell
Flathead Valley Community College (FVCC) believes in offering high quality education contributing to the success of students in the state of Montana. FVCC offers a 1-year certificate program in Pharmacy Technology at its campus in Kalispell that starts in the fall semester every year. The program includes a blend of classroom lectures and on the job training experience. Upon completion you will be able to find employment at retail or hospital pharmacy setting. Students of this program who go on to pass the national certification examination (EXCPT or PTCB) will have brighter career opportunities.
Accreditation: ASHP
Program : Certificate
Program Length:1 Year
---
Miles Community College - Miles City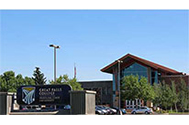 Established in 1939, Miles Community College is a community college based out of Miles City, Montana with an open-door admission policy. MCC offers a 30-week certificate program that will prepare you to assist the pharmacist in providing healthcare and medications to patients. The coursework is available online thus offering you a lot of flexibility to pursue this program. Graduates of this program will be prepared to sit for the PTCB certification examination.
Program : Certificate
Program Length:30 Weeks



What are the Requirements to work as a Pharmacy Technician in MT?
In Montana you are required to register with the Montana Board of Pharmacy before working as a pharmacy technician. While certification is a mandate, training is preferred but not a necessity.
Registration/Licensure Required
Yes
Training Required
Optional
Certification Required
Yes
Pharmacy Technician to Pharmacist ratio
3 to 1
Continuing Education Required
Yes
Certification Maintenance Required
Yes
(source: ptcb.org)
Education: To work as a pharmacy technician in Montana you must possess a minimum qualification of high school diploma or GED. Although training is not required it is preferred by employers these days. Graduating from a pharmacy technician school will teach you all the knowledge and skills which will help you pass the certification exam. You can either chose to do a Certificate, Diploma or an Associate program. Depending on your career aspirations pick on what suits you the best. When enrolling for a program check whether it is ASHP accredited. Out of the 3 schools in the state, 2 are ASHP accredited. Additionally, fill in the FAFSA for financial aid.
Certification: Certification is a must in the state. PTCB and ExCPT are the approved certifications in the state. There are currently 1,193 PTCB certified pharmacy technicians in the state.
Licensure: Montana regulates its pharmacy technicians. If you are still not certified you need to apply to the board as a pharmacy technician in training. Within 18 months from the time of registration you will have to take and pass either the PTCB or ExCPT certification exam and then apply as a certified pharmacy technician to the Montana Board of Pharmacy. If you fail to do so within the stimulated time frame, you will not be allowed to work as a pharmacy technician in Montana.



Salary in MT
Pharmacy technicians have a promising future in Montana, with the BLS projecting a growth rate of 18.25% through a period of 2016 to 2026. A pharmacy technician earns an average annual salary of $34,290, which is marginally higher than the national average. You can seek employment at Albertsons Companies, CVS Health Retail, Shopko, Bozeman Deaconess Hospital, Billings Clinic, SCL Health, WALGREENS, Genoa Healthcare, Pharma Logic Montana, St. Peter's Hospital, State of Montana, Bighorn Valley Health Center, Option Care, All West Veterinary Hospital and Bullhook Community Health Center.
Pharmacy Technicians Currently Working in MT
10 Year Job Growth
Annual Vacancies
Average Starting Salary
Average Annual Salary
2016
2026
% Growth
1,100
1,260
1,490
18.25%
110
$26,010
$34,290

Nearby States

Related Articles