Pharmacy Technician Schools Currently Accepting Applicants in Texas
Texas Pharmacy Technician Schools - 2020

Texas is the second most populated state in the US; that means there are considerable employment opportunities for pharmacy technicians, given that there will be a growing requirement for prescription drugs, and thereby there will be a greater number of pharmacies as well as health care centers coming up. Out of the 51 Pharmacy Technician colleges in Texas, 26 schools are ASHP accredited. You can start your career as a Pharmacy Tech in TX by choosing the right pharmacy technician program and get home an annual average salary of $33,630 (According to BLS, as of 2017). To help you narrow down your search we have curated a list of the Top 28 Pharmacy Technician Schools in Texas after closely evaluating 51 schools that offer this program in TX. The colleges that have made it to our list are not only known in the state but also in the nation for consistently nurturing the academic and career goals of pharmacy technician students with a successful outcome.
View 2020's Top 28 Pharmacy Technician Schools in Texas
Description
A community college which was started in 1966, College of the Mainland is located in Texas City, Texas. It has stayed ahead in its initiative of helping low income community students and students of color achieve in their academic goals. Its graduates with technical degrees are also known to have earned the highest starting salaries in the state. This pharmacy technician school in Texas offers a Certificate and an Associate Degree for those who want to pursue pharmacy technician education. These ASHP accredited programs help you gain knowledge on topics including introduction to pharmacy, pharmacy drug therapy and treatment, institutional pharmacy, pharmacotherapy, intravenous admixture and sterile compounds. Additionally the college also offers IV certification course which you can consider to better your job prospects.
Accreditation: ASHP
Program Length: 2 semesters for the Certificate and 4 for the Associate Degree
---
Description
The South Texas College was established in September 1, 1993, by Texas Senate Bill 251 to provide for the Hidalgo and Starr counties. There are 5 institutes to choose from - Mid-Valley Campus, Pecan Campus, Technology Campus, Nursing & Allied Health, and Starr County Campus. The South Texas College emphasizes on the quality of education along with an affordable fee structure. With the lowest tuition rates in the Valley, and affordable payment solutions, you can graduate Debt-Free! To become a pharmacy tech in TX you can opt for either the Certificate or Associate program offered by the college. The ASHP accredited program offers a curriculum which comprises of - Introduction to pharmacy, pharmaceutical mathematics, pharmacy law, pharmacy terminology, drug classification and an externship to give you hands-on experience preparing you well for a pharmacy tech career as well as the PTCB exam.
Accreditation: ASHP
Program Length: 9 to 12 months for the Certificate program and 4 years for the Associate Degree Program.
---
Description
Located in El Paso, Texas, in 1971 El Paso Community College opened its door to students and today is one of the fastest growing community colleges receiving national recognition for its educational excellence. The college currently has over 27,000 credit student enrollments. El Paso Community College offers a Certificate and Associate degree which prepares students for a promising pharmacy technician career. The Certificate program is one of the college's popular programs. Starting spring 2017 the college has introduced Open Educational Resources (OER) that are web-based open access materials instead of traditional textbooks. The college develops OER learning materials and gives students an opportunity to earn an Associate degree exclusively using OER materials.
Accreditation: ASHP
Program Length: 1 year for Certificate and 2 years for the Associate program
---
Description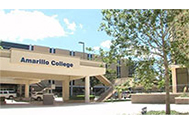 Amarillo College was established in 1929 in Amarillo, Texas. The college believes in 'No Excuses 2020' commitment towards every student, with a vision to ensure a 70% completion rate by 2020, enabling them with all the skills to meet the labor market or prepare for a smooth transition to a 4 year institution. The Pharmacy Technician program in Texas offered by the college is a comprehensive learning experience where graduates gain valuable hands-on-experience on one of the most up-to-date medication dispensing systems, the Pyxis MedStation 4000. The ASHP accredited certificate program is known to have consistently produce pharmacy tech graduates that are well-versed with industry trends that are demand in the job market.
Accreditation: ASHP
Program Length: 1 year (2 semesters)
---
Description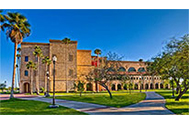 Rio Grande Valley College is located in the city of Pharr, Texas and was instituted in 2008; it has become the most sought after schools in the Rio Grande Valley for its A+ grade level education. Being located in Rio Grande Valley, considered a medical 'mecca' due to an increasing number of healthcare patients, the college has a location advantage by educating students who want to enter the increasingly growing healthcare field. The Certificate program offered by the college covers subjects such as Pharmacy Laws, Pharmacology terms and medical abbreviations, inventory control, anatomy, physiology and computer technology. The curriculum trains students in absolute proficiency which enables them to successfully pass the National Pharmacy Technician Certification Examination.
Accreditation: ASHP
Program Length: 9 to 12 months
---
Description
Richland College was founded in 1972 and is the largest school in the Dallas County Community College District. It has a beautiful rural campus, having a brook flowing through it and is located in the Lake Highlands area of Dallas, Texas. A short pharmacy tech certificate program of 376 hours, including a supervised externship, Richland College has a carefully planned curriculum where in pharmacy technician students will complete core courses such as, Introduction to Pharmacy, Pharmaceutical Math, Community Pharmacy Practice, Pharmacology and Pharmacy Insurance and Customer Service. Graduates are well trained to perform standard and technical duties required of them in a pharmacy setting as well as take the PTCB exam and earn their national certification.
Accreditation: ASHP
Program Length: 2 semesters
---
Description
Pima Medical Institute in based in two locations in Texas, one in El Paso and the other in Houston. Blending medicine, math and chemistry, you will take classes which include - Pharmacy Math, Pharmacology, Pharmacy Laboratory Skills, Pharmacy Law and Ethics, Pharmacy Technician Duties and Inventory Maintenance. As part of the curriculum, you will gain experience with IV compounding. This skill set, usually employed in hospitals, helps prepare you for an array of jobs in the field, thus giving you a cut throat advantage. The curriculum of both the pharmacy technician certificate and associate degree programs, offered this pharmacy technician school in Texas is designed to prepare you for the PTCB examination and includes theory as well as hands-on externship.
Accreditation: ASHP
Program Length: 9 to 12 months for the Certificate and 2 years for the Associate Degree
---
Description
Lamar State College is a well known higher education institution located in Orange, Texas. It serves 2300 students in an environment which facilitates and enhances student learning. A short and effective Pharmacy Technician Certificate program that is offered by the college will help you gain knowledge in pharmacy law, pharmaceutical math, pharmacy third party payment, community pharmacy practice, compounding sterile preparations and aseptic technique. An externship will only hone your hands on skills to prepare for the pharmacy tech career. Every fall and spring semester the college accepts 40 students each semester. The faculty of the Pharmacy technology department, which strives towards the academic success of their students, has received the LSC-O Teaching Excellence Award twice.
Accreditation: ASHP
Program Length: 9 months
---
Description
Started in 1995, the current enrolment at Northwest Vista College located in San Antonio, TX exceeds 17,000. Northwest Vista offers a certificate and an associate degree program in pharmacy technology. It is listed among the top 25 community colleges in the nation for Hispanics, according to the Hispanic Outlook on Education magazine. Medical Terminology, introduction to pharmacy, drug classification, institutional practice, community pharmacy practice, pharmacy drug therapy and treatment, pharmacy law, pharmaceutical mathematics, intravenous and sterile compounding, introduction to speech communication, interpersonal communication, business and professional communication, general psychology, drug use and abuse are some of the topics you will learn in this ASHP accredited pharmacy technician program.
Accreditation: ASHP
Program Length: 31 credit hours for the Certificate and 60 for the Associate Degree
---
Description: Founded in 1973, Austin Community College District (ACC) is the sixth largest community college system in the nation and the fourth largest institution in Texas. With several campuses and centers ACC serves over 100,000 students by offering post-secondary learning programs, academic programs and adult education programs.
The curriculum for pharmacy technician course at ACC comprises of training and education as per ASHP standards. The course includes, but not limited to, quality assurance, compounding drugs, inventory management, and safety norms for patients & dispensing of medicines. The course is available with flexible day, evening and weekend classes.
Accreditation: ASHP
Program Length: Certificate is a two semester whereas Degree is a five-semester program
---
#11. Remington College - Dallas, Fort Worth, Houston, & Webster
Description: Remington College was established in 1987 with a motto, "Real Skills for the Real World." Accredited by ACCSC, the college offers associate degree, diploma, baccalaureate, master's degree and online degree programs in 8 different streams. Highly experienced faculty, big libraries, and hands-on learning is what you can expect at Remington.
The pharmacy technician education at Remington comprises of anatomy, physiology, pharmacy law, drug interactions, medical terminology, and computers. The curriculum is designed to help you prepare for the PTCB exam and an entry level position through rigorous coursework and practical training in real-world pharmacy settings.
Accreditation: ASHP
Program Length: The duration for the diploma certificate is 9 to 12 months, while that of the Associate Degree program is 24 months.
---
Description: Running since 1935, Del Mar College (DMC) has two main campuses, an extended campus wing and several official service areas. Accredited by the Southern Association of Colleges and Schools, DMC provides various academic programs, vocational studies and continuing education courses.
This pharmacy technician school in Texas offers a 4-semester certificate program and a 5-semester associate in applied science degree. The program comprises of, but not limited to, drugs composition, compounding and classification, practical training, pharmacotherapy, drug delivery system, and pharmacy ethics. Upon graduation, students are eligible to obtain professional certification and get ready to chase their dream job.
Accreditation: ASHP
Program Length: 30 months
---
Description: Vernon College was started in 1972 with prominent educational principles aimed at providing effective training and community development among its students. Vernon offers academic programs, career-oriented courses, continuing education, and technical programs. Education at Vernon focuses on accessibility, accountability and innovative solutions. The college also encourages students to thrive for success and believe in teamwork.
The Pharmacy Technician Certificate program at Vernon College is aimed at preparing students for a career as a certified pharmacy technician who works under supervision of licensed pharmacists in healthcare and pharmacy settings. This program includes an in-depth study of pharmacology terms and abbreviations, preparation of sterile compounding, pharmacy laws and classification of drugs.
Accreditation: ASHP, ACPE
Program Length: 32 weeks
---
Description: Founded in 1973, Lone Star College System (LSCS) is the fastest-growing community college system in the nation and the largest college in the Houston region. The institution offers full credit and non-credit programs in various streams and educates over 95,000 students annually at affordable prices.
The pharmacy technician course at LSCS teaches you topics such as community pharmacy practice, drug classification, pharmacy law, pharmacotherapy, preparations of sterile compounding, aseptic technique and clinical pharmacy practice. On completion of this course, you will be eligible to take the certification exam and get ready to flourish in your career as a pharmacy technician.
Accreditation: ASHP
Program Length: 9 Months for Level I and 12 months for level II
---
Description: San Jacinto College is committed to providing excellent innovative educational programs which enables students to meet their career goals in an ethical way. Since 1961, San Jacinto College has expanded its geographical locations to 3 campuses and 12 centers whereas its academic profile offers over 185 certificates and degrees in various areas of study.
Approved by the Texas Higher Education Coordinating Board (THECB) and accredited by the American Society of Health-Systems Pharmacists (ASHP/ACPE), the pharmacy tech program at San Jacinto colleges trains students with comprehensive knowledge of pharmacy practices at acute centers and pharmaceutical stores. Graduates of this program are eligible to sit for certification exam and apply for pharmacy technician registration with the Texas State Board of Pharmacy (TSBP).
Program Length: Certificate Course is of 9 to 12-month duration and Associate Degree course is a 2-year program.
---
Description: Cisco College was formally opened in 1939 and since then has been continuously providing quality educational training at several campuses. The college is accredited by the Southern Association of Colleges and Schools Commission on Colleges and offers Associate degrees, certification programs, distance learning and continuing education courses.
The 3-semester pharmacy tech course teaches you complete pharmacy practices as per nationally acclaimed standards. This pharmacy technician school in Texas provides credit and non-credit classes and on successful completion of the course, you will earn a Level II Certificate and will be prepared to take the certification exam.
Program Length: 3 Semesters
---
Description: Established in 1969, Texas State Technical College is an award winning college for providing innovative educational practices to students. TSTC offers several technical programs and academic studies in 12 different streams. Apart from practicing innovative techniques, the college values accountability, leadership, reliability, awareness and cooperative working and learning environment.
The pharmacy technology training at TSTC includes practical training and lectures. With this 3-semester program, you can develop profound skills to perform all the duties of a pharmacy tech with ease. It also prepares you to sit for the Certified Pharmacy Technician Examination (CPhT) and further assists you to establish your career in allied health field.
Accreditation: ASHP
Program Length: 12 months (approximately)
---
Description: The roots of Texarkana College (TC) were laid back in 1927 with a plan to provide advanced technology, innovative facilities and lifelong learning. Texarkana College covers over 44 programs in several areas of study with a priority to provide high opportunities for the aspiring students. TC is officially approved by CCSACS to award certificates and associate degrees.
The two-semester pharmacy tech course at TC is devoted to providing detailed pharmacy knowledge through intense classrooms and easy to understand lectures. On completion of this course, students can opt for certification exam and become a proficient entry-level pharmacy technician.
Program Length: 1 year (approx.)
---
Description: Founded in 1971, Houston Community College (HCC) has an open-admission policy and is popularly known for enrolling students from all around the globe. It has 23 commuter campuses with over 2,500 academic staff and about 1,500 administrative staff, serving around 69,000 students annually.
HCC offers a 3-semester pharmacy tech certificate level 2 program which takes around 1-years' time to complete and an associate of applied science pharmacy technician degree which is an advance course of 2 years, classified into 3-semester course in 1st year and 2-semester course in 2nd year. Successfully completing these programs will lead you to achieve an entry-level clinical position in pharmacy field.
Accreditation: ASHP, ACPE
Program Length: 1-year certificate level II and 2 years for AAS degree
---
Description: Alvin Community College (ACC) was established in 1948 and offers associate degrees and certificates in various academic fields. The primary campus of ACC is situated at 3110 Mustang Road in Alvin.
ACC offers a 32-credit hour certificate course and a 60-credit hour AAS degree in pharmacy technology. The course includes both online and hybrid learning platforms that teach you about the core pharmaceutical terminologies required to work under the direct supervision of licensed pharmacists in hospitals and pharmacies. Both the programs also prepare you for the PTCB exam which can boost your employment opportunities.
Accreditation: ASHP
Program Length: 2 semesters for the certificate and 4 semesters for the degree program
---
Lamar Institute of Technology (LIT) has been growing since 1923 with a moto, 'Get a degree that puts you to work.' Envisioned to provide high quality educational services, adaptability, affordability, and accessibility, LIT is accredited by Southern Association of Colleges and Schools and offers over 50 career programs in five different streams.
At LIT, the pharmacy technician certificate program is 2-semester long which includes 25 program credits, 19 hours of lectures and 18 hours of lab training. This program prepares you to assist pharmacists in various pharmacy settings such as acute centers, grocery stores, retail stores, etc.
---
Navarro College has been empowering students to meet their educational and career ambitions since 1946. Navarro offers several undergraduate degrees and certificate programs along with continuing education in technology, business, allied health, computers and medical professions. Navarro serves about 9,000 students each year and provides one faculty member for every 22 students, emphasizing student-focused training.
Navarro offers a 50 hour pharmacy tech course which is in collaboration with Condensed Curriculum International (CCI). The curriculum is designed to prepare students with extensive understanding of pharmaceutical terms and sit for certification exam which can further enhance their employment chances in pharmacy settings.
---
Description: Opened in 1960, Southern Careers Institute (SCI) makes students more marketable with customized and employer tailored programs. The institute offers over 14 career training programs, 3 online courses and virtual workshops. Southern Careers Institute is accredited and approved by nationally acclaimed authorities.
The pharmacy technician program at SCI teaches you a variety of pharmacy skills to assist pharmacists and improve patient care. After graduating from SCI, you will be eligible to apply for the pharmacy technician certification (PTCE). This program will open many opportunities to grow your career in the medical field.
Program Length: 33 weeks
---
Description: Running since 1984, CCI training center has its campuses in two locations - Dallas and Arlington. CCI offers over 14 IT training programs and 4 allied health programs with flexible day and evening classes and customized online studies. The center primarily focuses on providing goal-oriented and career-driven programs with high quality streamlined education. The students are also taught to build and work under team and community environment.
This college offers a short and comprehensive pharmacy training course which will provide extensive practical training in phlebotomy and clinical operations. The entire pharmacy curriculum is designed to prepare you for the certification exam. Around 72% graduates were successfully placed on completion of this program.
Program Length: 35 weeks
---
Description: Established in 1976, Southwest Schools is situated in San Antonio, Texas. The school has been providing quality career training in 5 specific programs, namely for medical assistant, medical office specialist, pharmacy technician, computerized accounting specialists and general office assistant. All the programs can be completed within a year at its two campuses in Texas - SWS San Antonio and SWS McAllen.
Southwest provides employer-tailored pharmacy tech education which prepares students for a fast-paced environment in pharmacy settings. If you opt for day classes, then you can complete this course within 8 months whereas night/weekend classes will take up to 12 months to complete. The curriculum also includes a course specifically designed to prepare you for the Certified Pharmacy Technician (CPhT) exam.
Program Length: 8 to 12 months
---
Founded in 1985, Northwest Educational Center (NEC) provides excellent career programs for three core professions - cosmetology, medical assisting and pharmacy technology. NEC has one of the safest, "A" grade, campus among the 71 schools and colleges situated in Houston, Texas.
NEC offers a 900-clock hour pharmacy technician course which prepares students for a successful career in pharmacy settings across Texas. The course comprises of 720-hour on-campus training and 180-hour externship. You can opt for flexible day or evening classes; day classes include 25-26-week training on campus and 4-6-week practicum whereas evening classes include 45-46 week on-campus training and the length of externship can be adjusted as per your convenience.
---
Running since 1972, Prima Medical Institute (PMI) has been preparing its students in core medical professions. PMI offers 10 certificate programs, 14 associate degrees (including two online courses), and 5 fully online bachelor's degrees.
The 35.5-credit hour pharmacy technology certificate program at PMI provides real-world like training with 350-hour theoretical classes, 250-hour lab training and 240-hour externship. This pharmacy technician program in Texas can be completed in around 9 months - 36 weeks for day classes and 41 weeks for evening classes. On completion of this program, you will be eligible to take certification exam and apply for entry-level positions.
---
Established in 2008, Rio Grande Valley College is considered one of the best schools for providing occupational programs to aspiring medical assistants, vocational nurses, nurse aide, medical billing & coding specialists and pharmacy technicians. RGV is located at the outskirts of Pharr which is one of the fastest developing metropolitan cities in the United States.
The 740-hour pharmacy tech course at RGV is classified with 280- hours of lectures, 120 hours of lab training and 340 hours of externship. The course can be completed within 31 weeks and upon graduation, you will be prepared to perform all the duties of a pharmacy tech and successfully clear certification exam which can brighten your job opportunities.



Programs Currently on Hold or Discontinued
Angelina College - Lufkin
Description
Located in Lufkin, Angelina College is a community college that promises a fulfilling learning experience, having partnered with the Angelina Arts Alliance, a nonprofit organization which presents a comprehensive selection of professional performing art events. With the ASHP accredited Certificate program, offered by the college, you will learn core topics including pharmacy law, introduction to pharmacy, drug classification, community pharmacy practice, compounding sterile preparations and aseptic and pharmacy drug therapy and treatment. On completion of the program, you will be encouraged to take the PTCB exam, for which the program well-prepares you for.
Accreditation: ASHP
Program Length: 34 credit hours
---
Brightwood College - Brownsville, Fort Worth, Friendswood, Houston, Laredo, & San Antonio
Description: Brightwood College is spread over 32 locations and offers single courses, diplomas, certificates and associate degrees in various vocational fields such as allied health, business, IT, continuing education, law, nursing and trades. Brightwood is a fully accredited college and holds both institutional and campus accreditations.
The pharmacy tech program at Brightwood is offered at six campuses in Texas, namely, Brownsville, Fort Worth, Friendswood, Houston, Laredo and San Antonio. This program will teach you immense pharmaceutical knowledge required to work under the direct supervision of the pharmacists. On completion of the program you will be eligible to take the PTCB exam.
Accreditation: ASHP
Program Length: 36 weeks



What are the Requirements to work as a Pharmacy Technician in TX?
To become a pharmacy tech in Texas you need to attend a training program which is specific for pharmaceuticals. Once you complete the program you will receive a certificate. Most training programs incorporate externships as well, to offer hands-on experience. Training programs last between 6 months to 2 years. Opt for a school that is accredited by the American Society of Health-System Pharmacists (ASHP). Texas makes it mandatory to register to work as a pharmacy technician with the Texas State Board of Pharmacy. You may register as a pharmacy tech or a pharmacy tech trainee. You cannot work at a TX pharmacy without having an active registration with the Board.
Registration/Licensure
Yes
Training
Yes
Certification
Yes
Pharmacy Technician to Pharmacist Ratio
1/2 to 1
Continuing Education
Yes
Certification Maintenance
No
(source: ptcb.org)
Education:
Step 1: You need to have a high school diploma or a GED.
Step 2: You must meet one of the following educational requirements:
1) Pass the PTCB certificate program or a diploma program which takes about 1 year
2) Complete the associate degree in pharmacy technology which takes about 2 years
If you opt for a formal training program, select one which is accredited by the American Society of Health-System Pharmacists (ASHP). Programs recognized by the ASHP meet the recommended requirements to facilitate passing the national exams. Continuing education of at least 20 hours over 2 years is necessary for all pharmacy technicians. If you fail to maintain current of PTCB certification, you need to preserve records of taking CE.
Certification:
As a part of registration, Texas mandates pharmacy technicians to be certified by the PTCB. On the other hand, after the initial registration, you do not need to maintain PTCB certification.
Please check with the Texas Administrative Code - Title 22, Part 15, Chapter 297 for detailed information with respect to the requirements for pharmacy technicians.
Certification helps you to elbow out competition and raise your odds of acquiring a job at a well-respected pharmacy, hospital or health care facility.
Licensure:
You must get a license prior to starting a job as a pharmacy technician. To apply for a license you need to do the following:
- A PTCB certification is mandatory
- Need high school diploma or GED
- Should pass a criminal background check
- Include a fee of $41 for technician trainees or $64 for licensed technicians
Furthermore, you need to renew your license every two years for a fee of $80.



Choosing the Pharmacy Technician School in Texas
With several schools in Texas providing Pharmacy Technician training, it is for you to prioritize the most essential criterion that you are looking for in the program. This information will most certainly bring in clarity and understanding and will help you settle on the most optimal school for you:
Accreditation:
Accreditation makes sure that a school sticks to the legal and professional standards, thereby getting students ready to work as a pharmacy tech. It is vital that you opt for a pharmacy technician program which is recognized by a nationally recognized agency such as the
ASHP
.
Tuition Costs:
With so many colleges in Texas offering a pharmacy tech program, the difference in tuition cost can confuse you. Verify whether what the school claims is inclusive of the tuition cost. Costs vary for in-state and out-state students as well. So before you enroll ensure the tuition costs fall in line with your academic aspirations.
Types of Programs:
Conceivably, the most important decision is selecting the right school and program. Out of the 51 pharmacy tech schools in Texas, about 40 schools offer a certificate/diploma program of 9 to 12 months while around 12 schools offer an associate degree program of two years. Let us look at some examples for each program type:
1. Amarillo College offers a Pharmacy Technician Certificate Program of 1 year. The program is accredited by American Society of Health-System Pharmacists. Fees for in-district students is about $1,914 and $2,898 and $4,362 for in-state and out-of-state students respectively. Books and supplies may cost approximately $1,592, depending on the program.
2. Remington College offers an associate program. The school is accredited by the Accrediting Commission of Career Schools and Colleges (ACCSC).The program costs $20,520. Program completion is around 24 months.
3. Ashworth college offers an online certificate program which you can complete in as little as 4 months and costs $799. The college is an accredited member of DEAC (Distance Education Accrediting Commission).



Financial Aid
For the grant, you must fill up a Free Application for Federal Student Aid (FAFSA) or renewal FAFSA. Submit your FAFSA before March 15 for the upcoming academic year.



Admission Requirements in Texas
Before you zero in on the school, you would wish to know the admission requirements. The admission requirements of all the pharmacy technician schools in Texas are more often than not, the same. Looking into the admission requirements of Texas State Technical College will give you a fairly good idea.
1. You need to fill in an application for admission online.
2. Submit the following documents:
• High school graduate certificate
• College or university transfer certificate
• State of Texas Official Certificate of High School Equivalency or GED
3. All Texas State Technical College (TSTC) students, except if they are exempt or waived from the Texas Success Initiative (TSI) testing requirements, need to take the TSI Assessment before enrolling.



Employment Opportunities
About 52 % of pharma techs work in pharmacies and drug stores. Approximately 18 % work at general merchandise and grocery stores such as Walmart, Walgreens and CVC, which house a pharmacy department. 13 % work at hospitals. The remainder works at clinics and other health care establishments.



Salary in TX
The median salary for Pharmacy technicians in Texas is about $33,630 per year. Those who are more experienced are able to earn more than graduates who have never worked at a pharmacy before. Thus, most schools in Texas incorporate internships in the training programs to give their students a jump-start. Individuals employed by hospitals fare better, with a mean annual salary of $38,710. Texas is one of the best places to work as a pharmacy technician. According to the Career One Stop, the job growth from 2016 - 2026 is estimated to be 25.52% that means 7,920 new jobs will be created in the industry during this period. Texas stands second in the U.S. for number of pharmacy technicians employed. As of May 2018, Texas had 35,370 pharma techs.
Pharmacy Technicians Currently Working in TX
10 Year Job Growth
Annual Vacancies
Average Starting Salary
Average Annual Salary
2014
2024
% Growth
35,370
31,040
38,960
25.52%
3,350
$23,520
$33,630
Pharmacy Technician Related Organizations in Texas
The State Board of Pharmacy is your go to agency to apply for your pharmacy technician license. The state agency is responsible for the licensing and registration of Texas pharmacists, pharmacy technicians and pharmacies. It regulates the practice and operation of pharmacies and distribution of prescription drugs in the state of TX.
Address: Texas State Board of Pharmacy, 333 Guadalupe St., Tower 3, Suite 600. AUstin, TX 78701
Phone: (512) 305-8000
Fax: (512) 305-8082
The Association was incorporated to improve pharmaceutical services in Texas. Today it is the voice of its members who are practicing in all areas of pharmacy, including community, hospitals, long-term care facilities, education, manufacturing and distribution.
It is a society formed to cater to the needs of the ever evolving pharmaceutical field. It provides numerous networking opportunities, educational growth, mentor-ship, competitions and awards to its members, which enhances professional growth.



View Texas's Complete List of Pharmacy Technician Schools
| | | | | | |
| --- | --- | --- | --- | --- | --- |
| | School Name | Location | Type | Accredited | Program Link |
| 1 | Altierus Career College - Arlington | Arlington | Private not-for-profit | No | Visit |
| 2 | Alvin Community College | Alvin | Public | No | Visit |
| 3 | Amarillo College | Amarillo | Public | Yes | Visit |
| 4 | Angelina College | Lufkin | Public | Yes | |
| 5 | Austin Community College | Austin | Public | Yes | Visit |
| 6 | Brightwood College - Brownsville | Brownsville | Private for-profit | No | |
| 7 | Brightwood College - Fort Worth | Fort Worth | Private for-profit | No | |
| 8 | Brightwood College - Friendswood | Friendswood | Private for-profit | No | |
| 9 | Brightwood College - Houston | Houston | Private for-profit | No | |
| 10 | Brightwood College - Laredo | Laredo | Private for-profit | No | |
| 11 | Brightwood College - San Antonio-San Pedro | San Antonio | Private for-profit | No | |
| 12 | CCI Training Center - Arlington | Arlington | Private for-profit | No | Visit |
| 13 | Cisco College | Cisco | Public | No | Visit |
| 14 | Cisco Junior College | N/A | N/A | Yes | |
| 15 | College of the Mainland | Texas City | Public | Yes | Visit |
| 16 | Del Mar College | Corpus Christi | Public | Yes | Visit |
| 17 | El Paso Community College | El Paso | Public | Yes | Visit |
| 18 | HCC Coleman College for Health Sciences | N/A | N/A | Yes | Visit |
| 19 | Houston Community College | Houston | Public | No | Visit |
| 20 | Lamar Institute of Technology | Beaumont | Public | No | Visit |
| 21 | Lamar State College - Orange | Orange | Public | Yes | Visit |
| 22 | Lone Star College - North Harris | The Woodlands | Public | Yes | Visit |
| 23 | Lone Star College - Tomball | The Woodlands | Public | Yes | |
| 24 | Medical Education and Training Campus | N/A | N/A | Yes | Visit |
| 25 | Milan Institute - Amarillo | Amarillo | Private for-profit | Yes | Visit |
| 26 | Navarro College | Corsicana | Public | No | Visit |
| 27 | Northwest Educational Center | Houston | Private for-profit | No | Visit |
| 28 | Northwest Vista College | San Antonio | Public | Yes | Visit |
| 29 | Pima Medical Institute - Houston Campus | Houston | Private for-profit | Yes | Visit |
| 30 | Pima Medical Institute - El Paso | El Paso | Private for-profit | No | |
| 31 | Remington College - Dallas Campus | Garland | Private not-for-profit | Yes | Visit |
| 32 | Remington College - Fort Worth | Fort Worth | Private not-for-profit | Yes | Visit |
| 33 | Remington College - Houston | Houston | Private not-for-profit | Yes | Visit |
| 34 | Remington College - Webster | Webster | Private not-for-profit | Yes | |
| 35 | RGV Careers | Pharr | Private for-profit | No | Visit |
| 36 | Richland College | N/A | N/A | Yes | Visit |
| 37 | Rio Grande Valley College | N/A | N/A | Yes | Visit |
| 38 | San Antonio College | San Antonio | Public | No | |
| 39 | San Jacinto College, North | N/A | N/A | Yes | Visit |
| 40 | San Jacinto College, South | N/A | N/A | Yes | |
| 41 | San Jacinto Community College | Pasadena | Public | No | Visit |
| 42 | Sanford-Brown College - San Antonio | N/A | N/A | No | Visit |
| 43 | South Texas College | McAllen | Public | Yes | Visit |
| 44 | Southern Careers Institute - Austin | Austin | Private for-profit | No | Visit |
| 45 | Southern Careers Institute - Corpus Christi | Corpus Christi | Private for-profit | No | |
| 46 | Southern Careers Institute - Pharr | Pharr | Private for-profit | No | |
| 47 | Southern Careers Institute - San Antonio | San Antonio | Private for-profit | No | |
| 48 | Southwest School of Business and Technical Careers - San Antonio | San Antonio | Private for-profit | No | Visit |
| 49 | Texarkana College | Texarkana | Public | No | Visit |
| 50 | Texas State Technical College | Waco | Public | No | Visit |
| 51 | The Healthcare Institute | San Antonio | Private for-profit | No | Visit |
| 52 | Vernon College | Vernon | Public | Yes | Visit |
| 53 | Virginia College - Austin | Austin | Private for-profit | No | Visit |
| 54 | Virginia College - Lubbock | Lubbock | Private for-profit | No | |
---
Also Check Out
Pharmacy Tech Schools in Other States