Pharmacy Technician Schools Currently Accepting Applicants in Kansas
Pharmacy Technician Schools and Programs in Kansas

With a huge demand for prescription medications, there is a corresponding huge demand for pharmacy technicians across the state of Kansas and the prospects look remarkably excellent. The typical average salary of a Pharmacy Technician in Kansas is $36,390 per year. Kansas has 6 schools which provide training courses to aspiring pharmacy technicians. From these schools it is vital, you choose the best. To start with we have ranked the Top 3 Pharmacy Technician schools in Kansas based on
our methodology
, considering factors such as tuition cost, graduation rate and student faculty ratio. Read on to know more about the top schools, state requirements and employments prospects for a pharmacy technician in Kansas.
3 Best Pharmacy Technician Schools in Kansas for 2023
(Following is a list of schools offering the best pharmacy technician programs in Kansas)
#1. North Central Kansas Technical College - Beloit & Hays, KS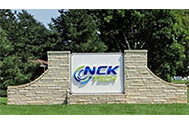 North Central Kansas Technical College
, often referred to as NCK Tech, is a small public 2-year college with campuses in Beloit and Hays. The college offers a 9-month certificate program in pharmacy technology. Goal of this program is to provide you with a strong foundation to start work as an entry level pharmacy technician. You will learn courses which will include topics like Pharmacy Technician Science, Pharmaceutical Calculations, Medical Terminology and Pharmacology. Upon completion of the program you will be registered as a pharmacy technician with the Kansas State Board of Pharmacy and be ready to take the pharmacy technician certification exam.
Accreditation: ASHP
Program Type: Certificate
Program Length: 9 months


#2. Hutchinson Community College - Hutchinson, KS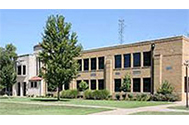 Hutchinson Community College
(HCC), a junior college offers more than 70 academic programs at its beautiful campus located in Hutchinson, Kansas. HCC provides its students with a fulfilling college experience with organizations, activities and events that will keep you busy throughout the course of your stay. HCC offers a 3-semester full time affordable pharmacy technician certificate program that will prepare you for a career as a pharmacy tech. Classroom instruction via online mode, hands on laboratory experience and real-life training at various local pharmacy settings will thoroughly prepare you for an entry level pharmacy tech job. Graduates have the option to either work in community pharmacies, retail pharmacies or long-term care facilities.
Accreditation: ASHP
Program Type: Certificate
Program Length: 15 Months
---
#3. Rasmussen College - Kansas, Topeka and Kansas City/Overland Park, KS
Rasmussen College
offers high quality career focused educational programs at Topeka and Kansas City/Overland Park. Rasmussen offers a 9-month certificate program in Pharmacy Technology for aspiring pharmacy technicians. During the course of this program you will be trained in skills necessary to work as a pharmacy technician. Students of this program gain vital real-life experience through the virtual practical training. As certified pharmacy technicians are in demand the program here prepares you to take and pass the PTCE.
Accreditation: ASHP
Program Type: Certificate
Program Length: 9 months



What are the Requirements to Work as a Pharmacy Technician in Kansas?
The Kansas Board of Pharmacy mandates its pharmacy technicians to complete their pharmacy technician training and get certified. Additionally you require obtaining your license from the board before you can work as a pharmacy technician in the state of Kansas.
Registration/Licensure
Yes
Training
Yes
Certification
Yes
Pharmacy Technician to Pharmacist ratio
3 to 1
Continuing Education
Yes
Certification Maintenance
Yes
(source: ptcb.org)
Education: Training is a must; the pharmacist-in-charge will train his own technicians and maintain a proper record of the training. Conversely opting for formal schooling can better equip you with all the relevant knowledge and skills required for this career. When deciding on a school ensure that you pick one which is ASHP accredited - American Society of Health-System Pharmacists. You also need to work out if you want to sign up for a certificate course (9 months training) or an associated degree course (2 years training). Kansas has 6 schools which provide certificate courses for pharmacy technicians and 3 schools which offer the associate degree. In addition, fill in the FAFSA for financial assistance for your training.
Certification: Kansas necessitates certification and the approved certification exams in Kansas include PTCB (PTCE) and/or ICPT (ExCPT).
Licensure: Pharmacy technicians in Kansas are regulated. Licensure is mandatory. You need to be registered with the state board before you apply for a job. The license must be renewed every odd numbered year by October 31st. The renewal fee is $25.



Average Salary of a Pharmacy Technician in Kansas
The BLS states that there will be a 11.06% job growth between the years 2020 - 2030 for pharmacy techs in Kansas. The Sunflower State currently employs 4,540 pharmacy techs. Annually this career sees about 380 job openings due to the constantly expanding pharmaceutical sector.
Medix, CSI Companies, Optum, Walmart, Aline Staffing, Walgreens, CVS, Adecco, and Rx Pro Health supply a host of job openings in Kansas.
Pharmacy Technicians Currently Working in KS
10 Year Job Growth
Annual Vacancies
Average Starting Salary
Average Annual Salary
2020
2030
% Growth
4,540
4,430
4,920
11.06%
380
$28,270
$36,390
More Pharmacy Technician Programs
| | |
| --- | --- |
| School Name: | Allen County Community College - Visit |
| Description: | The college offers a comprehensive degree program which covers course topics in heath science and general education and an online certificate program covering topics including Introduction to Pharmacy Technician, Pharmacology and Pharmacy Calculations. |
| Accreditation: | ASHP |
| Type of Program: | Certificate and Associate Degree |
| Program Length: | 31 credit hours for the certificate and 60 credit hours for the associate degree |
| Tuition Costs: | $2,850 plus an additional of $500 for books and supplies |
| Clinical Experience: | Internship |
| Student Faculty Ratio: | 20:1 |
---
| | |
| --- | --- |
| School Name: | Barton County Community College - Visit |
| Description: | A complete online program which can be completed in a short while will prepare you for the PTCB exam. Orientation to Pharmacy Tech, Medical Terminology, Pharmacology, Pharmacy Calculations, Pharmacy Operations, Pharmacy Technician, Business English and Advanced Pharmacy Operations are the course topics. |
| Accreditation: | ASHP |
| Type of Program: | Certificate |
| Program Length: | 2 semesters(29 credit hours) |
| Tuition Costs: | In-state is $3,461 and out-of-state is $4,449 plus an additional $1400 for books and supplies |
| Clinical Experience: | Internship |
| Student Faculty Ratio: | 20:1 |
---
| | | | |
| --- | --- | --- | --- |
| School Name | Location | Type | Visit Website |
| North Central Kansas Technical College | Beloit | Public | Visit |
| Rasmussen College-Kansas | Topeka | Private for-profit | Visit |
| Wichita Technical Institute | Wichita | Private for-profit | Visit |

Nearby States

Related Articles