Pharmacy Technician Schools Currently Accepting Applicants in New Jersey
Pharmacy Technician Schools and Programs in New Jersey

New Jersey, the 11th most populous state in the nation with a population of 9,032,872 has a rising healthcare need to cater to its growing populations. As pharmacy technicians play a key role in the healthcare industry, there is a steady demand for them in the state. New Jersey currently has 10,120 pharmacy technicians, drawing an average annual salary of $32,750. There are 6 schools providing pharmacy technician training in the state. Out of this little choice, to give you the best educational choice, we have ranked the Top 2 Pharmacy Technician Schools in New Jersey, based on
our methodology
, taking into consideration the quality of education, tuition cost and student-faculty ratio. Read on, to know about the top schools, state requirements and job prospects for pharmacy technicians in New Jersey.
2 Best ASHP Accredited Pharmacy Technician Schools in New Jersey for 2022
(Following is a list of schools offering the best pharmacy technician programs in New Jersey)
#1. Pennco Tech - Blackwood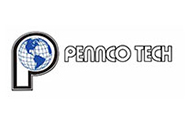 Pennco Tech
founded in 1973 is a technical school based in New Jersey and Pennsylvania offering programs that combine classroom with hands on training to ensure students are ready to take on the challenges of a new job. Pennco Tech at its Blackwood campus in NJ offers a certificate program for aspiring pharmacy technicians. The program is designed to ensure you have the required skills and knowledge to serve customers under the supervision of a licensed pharmacist. Before you graduate you will need to complete an internship that will prepare you for your career in a pharmacy setting.
Program Type: Certificate
---
#2. American Institute of Medical Sciences & Education - Piscataway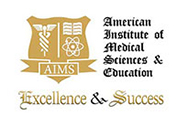 The
American Institute of Medical Sciences & Education
(AIMS) established in 2004 with locations in Piscataway and Edison, NJ offers career-focused healthcare educational programs. If you have made up your mind on becoming a pharmacy technician, then AIMS offers a certificate training program that can be completed in - 7 months day and 9 months evening. Subjects that will be part of your coursework include medical terminology, pharmaceutical formulation, pharmacy laws and regulations, pharmacy management and sterile/nonsterile compounding. You will also take part in a 250-hour internship at a real work setting. Graduates of AIMS receive lifelong career guidance and assistance.
Program Type: Certificate
Program Length: 7 Months (Day Program), 9 Months (Evening Program)


Altierus Career Education - South Plainfield (On Campus and Online)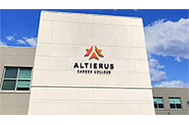 Altierus Career Education is a non-profit college that offers quality instruction for students at their small and friendly campus in South Plainfield, NJ. The blended 8-month diploma program can be completed in 33 weeks. You have to attend schools 3 days per week for hands-on training and then take additional classes online. PioneerRx pharmacy software is widely used these days in pharmacies, at Altierus you will learn to work with this software. The college will also help its students find employment in retail pharmacies, hospitals, medical clinics, wholesale druggists and mail order pharmacies.
Program Type: Diploma
Program Length: 33 Weeks



What are the Requirements to Work as a Pharmacy Technician in New Jersey?
New Jersey Board of Pharmacy regulates its pharmacy technicians, however apart from the licensure there is no training or certification requirements which you are required to fulfil.
Registration/Licensure Required
Yes
Training Required
No
Certification Required
No
Pharmacy Technician to Pharmacist ratio
2/3 to 1
Continuing Education Required
No
Certification Maintenance Required
No
(source: ptcb.org)
Education: There is no formal training requirement as such in New Jersey. All you need is a high school diploma or GED to start work. However these days' employers prefer formally trained pharmacy technicians. If you hope for better job prospects and a higher pay scale, then it is advised that you complete your training from a pharmacy technician school. There are currently 6 schools that offer pharmacy technician training in New Jersey. You can either opt for a Certificate/Diploma or Associate program. While a Certificate/Diploma prepares you for entry level jobs with its fast paced coursework, an Associate on the other hand is comprehensive and will prepare you for advanced pharmacy technician positions.
Certification: At present, there is no mandate to get certified in order to work as a pharmacy technician in NJ. Nevertheless, this might change in the future. By getting certified, you can elbow out competition in the employment market. PTCB and EXCPT are the approved certifications in the state. Currently there are 4,600 PTCB certified pharmacy technicians in New Jersey.
Licensure: Licensure for pharmacy technicians is mandatory in New Jersey. You are required to apply to the New Jersey Board of Pharmacy.



Average Salary of a Pharmacy Technician in New Jersey
New Jersey currently has 10,120 pharmacy technicians working in various clinical settings in the state. The BLS projects an employment growth rate of 7.50% through 2016-2026. Annually, you can expect to earn an average salary of $32,750 as a pharmacy technician in this state. To draw the highest salary in the NJ, consider working in Hammonton, where you can expect to earn $36,060, annually. RWJBarnabas Health, CVS Health Retail, CarePoint Health, WALGREENS, Clover Health, New Horizon Pharmacy, Pharmacist At Work, Friendly Pharmacy are some of the prominent employers in the state.
Pharmacy Technicians Currently Working in NJ
10 Year Job Growth
Annual Vacancies
Average Starting Salary
Average Annual Salary
2018
2028
% Growth
10,400
9,750
10,390
6.56%
880
$25,070
$35,700

Nearby States

Related Articles