Home » New Jersey
Pharmacy Schools in New Jersey - 2021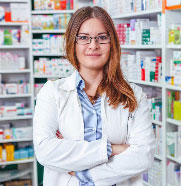 As of 2019, there are 10,080 pharmacists working in the state, drawing an average annual salary of $121,650. Pharmacists in New Jersey have a rather rough career path ahead. In spite of the increasing use of prescription drugs, pharmacists in the state are losing job positions due to mergers of pharmacies where pharmacy positions are being cut down. To become a licensed pharmacist you must complete your Pharm. D. programs from either of the 2 pharmacy schools in the state. To help you get the best educational experience from this small choice we have ranked the pharmacy schools in New Jersey based on their NAPLEX performance.
Our Ranking Methodology
We have mainly based our ranking of pharmacy colleges in New Jersey on their NAPLEX performance. Passing the licensure exam is an important milestone towards becoming a licensed pharmacist. A successful performance on the NAPLEX greatly indicates a school's positive educational outcome by providing a conducive learning environment and robust academic support by its faculty. Each school in the state was closely evaluated for its NAPLEX performance in the last four years, with 40% weightage given to 2019, 30% to 2018, 20% to 2017 and 10% to 2016.
| | |
| --- | --- |
| NAPLEX Pass Rate Year | Weightage |
| 2016 | 10% |
| 2017 | 20% |
| 2018 | 30% |
| 2019 | 40% |
2021 Ranking of ACPE Accredited Pharmacy Schools in New Jersey
Ranking Score: 91.60
Location: New Brunswick
Accreditation: ACPE
About the College: Ernest Mario School of Pharmacy (EMSOP) - associated with Rutgers University - is committed to contribute to the world of science and pharmacy through its innovative research-focused laboratories and classroom studies. EMSOP has access to more than 1,800 clinical practice sites, facilitating nation's most extensive practical experience to its students.
Program Details: EMSOP offers one of the most research-emphasized PharmD programs in NJ, providing student pharmacists with the best laboratory equipment and instructive classrooms. Upon successful completion of the 2-year pre-professional course, you can seamlessly enroll in this 4-year PharmD program where your coursework is classified into three years of patient-focused and result-oriented studies in pharmacy and an introductory level of practical experience in practice settings, whereas your last year of coursework is dedicated to advanced level of pharmacy practices.
*EMSOP also offers 4 PharmD dual degree options: PharmD/MD, PharmD/MPH, PharmD/MBA, and PharmD/PhD.
Rutgers University NAPLEX Performance
Year
# of Students Attempted
Pass Rate
2016
182
93.40%
2017
177
94.40%
2018
170
90.00%
2019
175
90.90%
---
---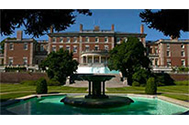 Ranking Score: 82.20
Location: Madison
Accreditation: ACPE
About the College: Fairleigh Dickinson University's School of Pharmacy and Health Science is one of the leading pharmacy schools in NJ that offers two-degree options; enabling students to concurrently undergo specific area of study along with a PharmD degree. The highly accomplished faculty at this private school delivers value-based education through the best learning platforms and medical equipment.
Program Details: Amalgamated with the latest technology, global standards and a dedicated effort to enhance the healthcare field, Fairleigh's school of pharmacy designed the curriculum of its 4-year PharmD program with innovative learning solutions. The coursework during the first three professional years is divided into two semesters - fall and spring - and includes fundamental studies on pharmacy, pharmaceuticals, integrated pharmacotherapy, and other relevant courses. You will also be exposed to introductory pharmacy practice experiences during these three years. In the last and final year, you go through pharmacy capstone and an advanced experience in five different pharmacy practice settings.
Fairleigh Dickinson University NAPLEX Performance
Year
# of Students Attempted
Pass Rate
2016
66
74.20%
2017
76
65.80%
2018
77
84.40%
2019
65
90.80%
Licensure - Passing the NAPLEX and MPJE in New Jersey
To become a licensed pharmacist in New Jersey, you must first apply to state board. Thereafter, purchase the NAPLEX as well as MPJE from the NABP site. Take and pass both these exams to earn your status as a licensed pharmacist.
New Jersey Pharm.D. Graduates NAPLEX Performance (2016-2019)
New Jersey has had fewer number of pharmacy graduates take the NAPLEX in the last four years when compared to other major states. In 2016, only 248 graduates passed the NAPLEX with an aggregate of 83.80%. On the other hand, recently in 2019, number of graduates 240, however the performance has raised with graduates passing the exam with above average aggregate of 90.85%.
School
Location
2016
2017
2018
2019
#Taken
Pass %
#Taken
Pass %
#Taken
Pass %
#Taken
Pass %
Rutgers University
New Brunswick
182
93.40%
177
94.40%
170
90.00%
175
90.90%
Fairleigh Dickinson University
Madison
66
74.20%
76
65.80%
77
84.40%
65
90.80%
Overall New Jersey NAPLEX Performance
248
83.80%
253
80.10%
247
87.20%
240
90.85%
Pharmacist Salary in in New Jersey
Pharmacists in New Jersey earn an annual average salary of $121,650 which is much lower than the national pharmacist salary of $125,510. Part-time pharmacists in the state earn an annual wage of $58.48 which is again lower than the national hourly wage of $60.34.
Type
Salary
Hourly
$58.48
Monthly
$10,140
Annual
$121,650
Source: U.S. Bureau of Labor Statistics
Pharmacist Job Outlook in New Jersey
Well, NJ is one of the few states in the nation with the lowest employment growth rate for pharmacists. Considering a period of 10 years, from 2018 to 2028, the growth rate for pharmacists jobs in the state is projected to be at a dismal 2.83% in negetive compared to the national growth rate of 0.06% in negetive. By 2028, there will be 9,270 pharmacists working in the state. Each year the state will have 400 job openings, including new as well as replacement positions.
2018 Employment
2028 Employment
Growth
Projected Annual Job Openings (New + Replacement)
Number
Percent
9,540
9,270
-270
-2.83%
400
Source: Career One Stop
Also Check Out
Pharmacy Schools in Other States