Pharmacy Technician Schools Currently Accepting Applicants in Ohio
Pharmacy Technician Schools and Programs in Ohio

The prospects of pharmacy practice are rapidly evolving; with the pharmaceutical industry moving at a brisk pace, an upswing in lifestyle disorders like diabetes and a huge section of elderly population, there is a budding demand for pharmacy technicians in Ohio. The average salary of a pharmacy technician in Ohio is $29,850 annually. Ohio has around 31 schools that offer programs in Pharmacy Technology. To help you take the first step towards a pharmacy technician career, we have ranked the Top 8 Pharmacy Technician Schools in Ohio. The ranking was based on
our methodology
which takes several factors into consideration, including, tuition costs, student faculty ratio and graduation rate.
8 Best Pharmacy Technician Schools in Ohio for 2022
(Following is a list of schools offering the best pharmacy technician programs in Ohio)
#1. Cuyahoga Community College District - Cleveland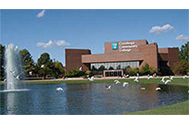 Cuyahoga
is a multi-campus institution having its main campus in Cleveland. Founded in 1963, it is the oldest and largest public college in the state of Ohio. The college has earned a reputation of offering high quality educational programs at affordable tuition costs. You can enroll yourself into either the Pharmacy Technician Certificate or Associate program offered by the college which will train you to handle pharmacy operation duties such as filling prescriptions, compounding, packaging and labelling. Along with traditional classroom lectures you will also get hands-on training at over 40 Northeast Ohio clinical sites.
Accreditation: ASHP
Program Length: 65 credit hours for the Associate and 36 credit hours for the Certificate


#2. Ross Medical Education Center - Niles, Ontario, Cincinnati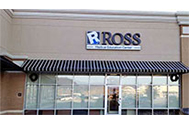 Ross Medical Education center is a for-profit allied healthcare school having campus locations across 7 states. Ross Medical offers a 36 weeks pharmacy technician program in the state of Ohio. The
Niles
,
Ontario
and
Cincinnati
campuses have made it to our ranking list. All the three campuses are centrally located and have a large network of hospitals and clinics in close vicinity, thus, making it conducive to pursue Pharmacy Technology program in such a location. The program has six modules and it is structured in such a manner that you can complete it any order. Proficient instructors prepare students with the standards of pharmacy ethics and law, pharmaceutical and medical terminology, dosages, generic and trade names of drugs. You will also be thoroughly prepared to take the PTCB examination. Graduates of this program find employment at pharmacies in a retail or hospital setting.
Accreditation: ASHP
Program Length: 36 weeks
---
#3. Pickaway Ross Career and Technology Center - Chillicothe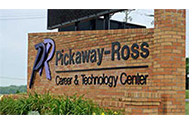 Pickaway Ross is a vocational training center located in Chillicothe, serving the counties of
Pickaway and Ross
. Pickaway Ross offers a Certificate program to aspiring pharmacy technicians that can be completed in 26 weeks. On graduating from this program you will find employment as an entry level pharmacy technician in various clinical settings. Well, with 100% of its graduates finding employment, the program is one of the college's popular offerings. Competent faculty, coupled with innovating teaching, state-of-art labs and student centric policies has led to its success.
Accreditation: ASHP
Program Length: 26 weeks for the Certificate program
---
#4. Cleveland Clinic School of Pharmacy Technology - Cleveland, Ohio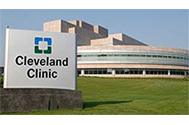 A name synonymous with advanced clinical services, Cleveland is a multi-site academic health system. The school of Pharmacy Technology operates in collaboration with the department of Pharmacy. When you enroll yourself for a pharmacy technician program you get a world class learning environment with some of the top industry professionals teaching you. From day one of the program, you will get started with instructional as well as real hands-on learning. What's more, graduating from Cleveland may well land you a job within the Cleveland Clinic Health System itself.
Accreditation: ASHP
Program Length: 18 weeks
---
#5. Columbus State Community College - Columbus & Delaware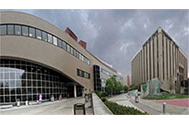 Columbus State Community College
with campuses in Columbus & Delaware, believes in providing affordable and accessible education to students and follows an open admission policy. You need to note that class sizes in this college are small and each student receives personal attention. Columbus State Community College currently offers a very short 10 credit hours certificate program in Pharmacy Technology. The program will train you with the necessary skills and knowledge to start working as a pharmacy tech. You will learn to dispense medications, perform calculations, manage inventory and adhere to state and federal laws.
Program Length: Less than a Semester
---
#6. Sinclair Community College - Dayton & Mason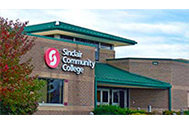 Sinclair College, with a history of more than 130 years, aims to provide students with the right skills to succeed in their careers. Sinclair offers training in more than 220 academic areas. The college ranks amongst the top community colleges in America and offers the lowest tuition rates in the state of Ohio. Sinclair's one-year certificate program prepares you for a career as a pharmacy technician in a retail, hospital and nursing home. You will take all the core courses required to gain skills and knowledge to work in a pharmacy and also undergo 80 hours of training in a simulated lab and put in 210 hours working in a pharmacy to gain real world experience.
Program Length: One Year
---
#7. James A Rhodes State College - Lima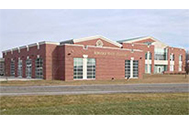 Founded in 1971 in Lima, Rhodes State College is a public college that offers quality education in the state of Ohio and makes students job-ready for entry level jobs. Rhodes State offers a pharmacy technician training course that will prepare you to acquire the required skills, knowledge and abilities to work in a pharmacy under the supervision of a pharmacist. Coursework includes medical terminology, medication preparation, dosage calculations, patient record maintenance. After completion of this course you will be able to sit for the PTCB exam.
---
#8. Warren County Career Center - Lebanon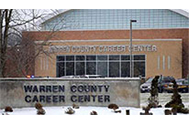 Warren County Career Center
located at Lebanon, prepares students in Ohio, to enter, compete and advance in the career of their choice. WCCC's job placement center and the instructors actively help students in their job search. College placement rates stand at an impressive 75-100 percent. WCCC offers a 140-hour certificate program to prepare you for an entry level position in a pharmacy where you will assist the pharmacist. You will also be prepared for the Certified Pharmacy Technician (CPhT) exam.
Program Length: 140 Hours


Programs Currently on Hold or Discontinued
Southern State Community College - Hillsboro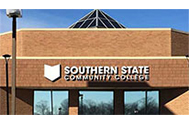 Southern State Community College (SSCC) strongly believes in providing accessible, affordable and top-quality education to students in Southern Ohio. SSCC at its central campus in Hillsboro offers a day time certificate program in Pharmacy Technology that can be completed within a year. You also have an option to pursue this program part-time and complete it in about 4 semesters. If you are looking to work in a retail or hospital pharmacy, then this program will prepare you with the required skill and knowledge. To get admitted into this program, you need written acceptance by the allied health program director. Upon graduation you can also apply for the PTCB examination and become certified.
Program Length: 1 Year
---
Polaris Career Center - Middleburg Heights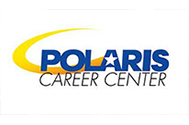 Polaris Career Center first opened its doors in 1975 and since then has been providing training to help students achieve career success. The 39-week certificate course offered at Polaris trains you for a career as a pharmacy technician in a retail, hospital or long-term center. Coursework includes medical terminology, pharmacology, pharmacy practice, pharmaceutical calculations, medication dispensing, drug storage, pharmacy law, sterile admixtures preparation, billing and reimbursement & inventory management. You will also receive 96 hours of hands on training, where you will implement skills and knowledge gained in the classroom.
Program Length: 39 Weeks



What are the Requirements to Work as a Pharmacy Technician in Ohio?
To work as a pharmacy technician in the state of Ohio, registration is not mandatory. On the other hand, State of Ohio Board of Pharmacy does have certain minimum requirements which need to be adhered to:
• You must be 18 years of age or older
• Have a high school diploma or GED
• Submit a background check
• You should be enrolled in or have successfully completed a Board-recognized pharmacy technician training program.
Registration/Licensure
Yes
Training
Yes
Certification
No
Pharmacy Technician to Pharmacist Ratio
1/2 to 1
Continuing Education
No
Certification Maintenance
No
(source: ptcb.org)
Education
Step 1: A high school diploma or a GED is necessary.
Step 2: One of the following educational requirements need to be met with:
Complete a pharmacy technician diploma program OR Earn an associate degree in pharmacy technology
You do not need to have Continuing Education; conversely a pharmacy technician should complete 20 units of continuing education (CE) every 2 years if he is nationally certified and wants to preserve the certification
Certification The state of Ohio does not mandate certification from the PTCB. Nevertheless, you will definitely be better off if you got certified; you will jump right ahead of all aspirants that are not certified, thus providing you a better opportunity of scoring a job sooner.
What's more, certified pharmacy technicians earn more than non-certified ones, even at the entry-level position.
Both the ICPT and the PTCB certifications are state approved.
Licensure Ohio does not necessitate licensure for their pharmacy technicians. In fact, it is 1 of the 8 states which does not mandate pharmacy technicians to be licensed, although this could change in all likelihood, if a recent proposal gets passed.



Choosing the Right Pharmacy Technician School in Ohio
Ohio has several schools offering Pharmacy Technician training programs; you should survey certain features of each program and make a well-informed decision regarding a school:
Accreditation: Ensure that you opt for a school which is recognized by the American Society of Health-System Pharmacists(ASHP). Programs accredited by the ASHP meet all the recommended necessities which assure you to pass the national exam.
Type of Program: Schools usually provide a certificate/diploma program of 10 months or an associate degree program of 2 years for you to choose from. Out of the 40 schools in Ohio, 34 provide a certificate course, while 10 provide an associate degree course. Exploring the cost of the program and the duration of the course, you can decide on the type of program that is best suited to your career ambitions.
Financial Aid Financial aid is available to students who are eligible. Grants and loans may be given to cover the cost of tuition, books and other educational expenditure when attending college. Federal Student Aid is the biggest donor of financial aid to students in Ohio. To evaluate whether you qualify for the grant, you must apply at www.fafsa.ed.gov.



Admission Requirements For Pharmacy Technician Schools in Ohio
Before deciding which school is optimal for you, you should be well versed with the admission requirements. Let us view the admission requirements of Daymar College:
• You must have a high school diploma or GED
• Interview with the Admissions Representative
• Complete an admissions assessment
• Complete an admissions application and enrolment contract
• Complete Daymar College's New Student Orientation



Average Salary of a Pharmacy Technician in Ohio
The average salary of a pharmacy technician in Ohio is approximately $29,850 per year, which is a little below the national average. Nonetheless, employment is estimated to rise much faster than the average through 2017, and job prospects appear to be rather good. The BLS states that the job growth will be about 6.74% between the years 2016 to 2026. An increased demand for prescription drugs as well a huge aging populace leads to a greater demand for pharmaceutical services. Biggest recruiters of pharmacy technicians in Ohio are - Prolink Health care, Jackson Pharmacy, Pharmstaff, Cleaveland Clinic, Southwest General Health Center, Lima Memorial Hospital and Walmart.
Pharmacy Technicians Currently Working in OH
10 Year Job Growth
Annual Vacancies
Average Starting Salary
Average Annual Salary
2018
2028
% Growth
17,090
15,910
16,760
5.34%
1,400
$22,270
$32,520
View Complete List of Pharmacy Technician Schools in Ohio
| | | | | | |
| --- | --- | --- | --- | --- | --- |
| | School Name | Location | Type | Accredited | Program Link |
| 1 | Altierus Career College - Columbus | Gahanna | Private not-for-profit | No | Visit |
| 2 | American National University - Dayton | Kettering | Private for-profit | No | Visit |
| 3 | American National University - Youngstown | Youngstown | Private for-profit | No | |
| 4 | Brightwood College - Dayton | Dayton | Private for-profit | No | Visit |
| 5 | Central Ohio Technical College | Newark | Public | No | Visit |
| 6 | Cleveland Institute of Dental-Medical Assistants - Cleveland | Cleveland | Private for-profit | No | Visit |
| 7 | Cleveland Institute of Dental-Medical Assistants - Lyndhurst | Lyndhurst | Private for-profit | No | |
| 8 | Cleveland Institute of Dental-Medical Assistants - Mentor | Mentor | Private for-profit | No | |
| 9 | Columbiana County Career and Technical Center | Lisbon | Public | No | Visit |
| 10 | Columbus State Community College | Columbus | Public | No | Visit |
| 11 | Cuyahoga Community College District | Cleveland | Public | Yes | Visit |
| 12 | Four County Career Center | Archbold | Public | No | |
| 13 | James A Rhodes State College | Lima | Public | No | Visit |
| 14 | Mahoning County Career and Technical Center | Canfield | Public | No | Visit |
| 15 | North Central State College | Mansfield | Public | No | Visit |
| 16 | O C Collins Career Center | Chesapeake | Public | No | Visit |
| 17 | Pickaway Ross Career and Technology Center | Chillicothe | Public | No | Visit |
| 18 | Pike County Joint Vocational School District | Piketon | Public | No | Visit |
| 19 | Polaris Career Center | Middleburg Heights | Public | No | |
| 20 | Professional Skills Institute | Maumee | Private for-profit | No | |
| 21 | Remington College - Cleveland Campus | Cleveland | Private not-for-profit | No | Visit |
| 22 | Ross College-Sylvania | Sylvania | Private for-profit | No | Visit |
| 23 | Ross Medical Education Center - Cincinnati | Cincinnati | Private for-profit | Yes | |
| 24 | Ross Medical Education Center - Niles | Niles | Private for-profit | No | |
| 25 | Ross Medical Education Center - Ontario | Ontario | Private for-profit | No | |
| 26 | Scioto County Career Technical Center | Lucasville | Public | No | Visit |
| 27 | Sinclair Community College | Dayton | Public | No | Visit |
| 28 | Southern State Community College | Hillsboro | Public | No | |
| 29 | Trumbull Career & Technical Center | Warren | Public | No | Visit |
| 30 | University of Rio Grande | Rio Grande | Private not-for-profit | No | Visit |
| 31 | Warren County Career Center | Lebanon | Public | No | Visit |

Nearby States

Related Articles