Pharmacy Technician Schools Currently Accepting Applicants in Illinois
Pharmacy Technician Schools and Programs in Illinois

With an expansion of retail pharmacies, innovative medical technologies and advances in the administering of drugs; and because of the need to substitute staff that transfer to other occupations or retire, the demand for Pharmacy Technicians is fairly high in Illinois. Furthermore, job openings for pharmacy technicians will increase by 9.5% from 2016 to 2026.The average annual salary of a pharmacy technician in Illinois is $32,590. There are around 21 schools in the state which provide training for pharmacy technicians. We have looked at all these schools closely to curate a list of the Top 8 Pharmacy Technician schools in Illinois. This list can serve as your first step towards a pharmacy technician career. The schools have been ranked based on
our methodology
, which has considered factors such as tuition cost, student faculty ratio and graduation rate.
8 Best Pharmacy Technician Schools in Illinois for 2022
(Following is a list of schools offering the best pharmacy technician programs in Illinois)
#1. Malcolm X College - Chicago, Illinois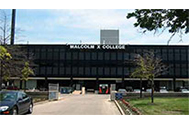 Malcolm X College
, one of the colleges of City Colleges of Chicago is a two-year college located on the West Side of Chicago, Illinois. Malcolm X College is also known as the "Healthcare Hub" of City colleges as it provides a very high-quality healthcare education and also houses $250 million state of the art health sciences school with the latest equipment and a virtual hospital. The certificate program offered by the college will prepare you for a pharmacy technician career as well as for the PTCB certification exam. The coursework covers introduction to pharmacy technology, pharmaceutical calculations, pharmacy law, prescription processing, pharmacy communication and operations. Clinical practicum, which is a part of the program, will help you gain real world experience. The program also gives you an understanding into the field of pharmacy, which can be insightful if you go on to pursue a career of a pharmacist.
Accreditation: ASHP
Program Length: Certificate program of 33 credit hours


#2. South Suburban College - South Holland, Illinois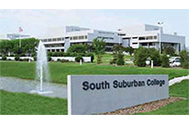 South Suburban College
(SSC) operating since 1927 is a community College with its main campus located in South Holland, Illinois. SSC offers a 39 credit hours Certificate in Pharmacy Technology. The goal of this program is to train students with the skills and knowledge to assist pharmacist to efficiently run a pharmacy. The course which can be taken either part-time or full-time includes training in aseptic IV preparation, medication order processing, packaging, compounding, use of prescription balance and computers. As part of the curriculum you will need to perform 300 hours of internship under a licensed pharmacist in a community and a hospital pharmacy. You will also be well prepared for the PTCB certification exam. After graduation students find employment in drug store chains, hospitals and other health care settings.
Accreditation: ASHP
Program Length: 39 credit hours
---
#3. Coyne College - Chicago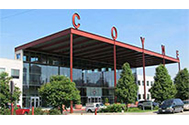 Coyne College
, with a history of more than 110 years, aims to provide education and training to students in Chicago and help them reach their career goals. Coyne College provides a 42-week diploma training course to prepare you for an entry level job at a retail or a hospital pharmacy. The course-work comprises of - pharmaceutical calculations, computer order entry, intravenous solutions and compound products to be dispensed, pharmacy math and pharmacy laws and ethics. You will also receive job placement assistance to help land a suitable job.
Program Length: 42 Weeks
---
#4. Oakton Community College - Des Plaines & Skokie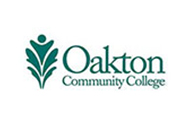 Oakton Community College
at its two campuses in Des Plaines & Skokie offers certificate and associate degree programs in 80 different academic areas. As a pharmacy technician you will be assisting a registered pharmacist to run a pharmacy. To train you for an entry level job as a pharmacy tech, Oakton community college offer a certificate program. The course takes the students through various pharmacy practice settings, basic physiology, drug interactions, pharmacy operations and drug interactions. Job opportunities after you graduate can be found at drug stores, hospitals, long term care, home health and nuclear pharmacy.
---
#5. Rasmussen College-Illinois - Rockford, Aurora, Mokena & Romeoville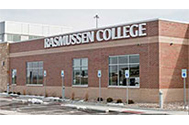 Rasmussen College
with an history of more than 100 years offers a certificate program for students interested in gaining pharmacy technician education in Illinois at Rockford, Aurora, Mokena and Romeoville. This 9 months course will teach you skills required to work as an entry level pharmacy technician. The virtual practicum will help you implement skills you learn in classroom and gain real life experience. Specific courses part of this program include pharmacy calculations, pharmacology for technicians and sterile and non-sterile compounding.
Program Length: 9 months
---
#6. Southeastern Illinois College - Harrisburg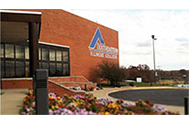 Located in Harrisburg, the Southeastern Illinois College was founded in 1960. The college ranks 6th in the state for certificate and degree completion and is known to have one of the most affordable tuition rates in the state of IL. Through it career focussed education SIC helps students realize their goals. SIC offers a certificate program accredited by the National Commission for Certifying Agencies (NCCA) for aspiring pharmacy technicians. The program prepares students with the training, knowledge and skills to start working as an entry level pharmacy technician. Graduates of this program are successfully employed in hospital pharmacies, retail pharmacies and outpatient care centers.
---
#7. Lincoln Trail College - Robinson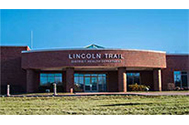 Lincoln Trail College
, part of Illinois Eastern Community Colleges system is a community college located in Robinson, IL. The main goal of LTC is to provide quality education to students and thus have a positive impact on their lives. LTC offers a 40-week pharmacy technician (PHM) course to help students achieve their goal of becoming a pharmacy technician. The program is designed to help you gain the skills and knowledge to succeed at your job. You need to be registered by the Illinois Department of Professional Regulation before your start working.
Program Length: 40 Weeks
---
#8. Rend Lake College - Ina, Mt. Vernon & Pinckneyville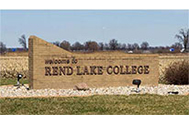 Founded in 1955,
Rend Lake College
through its campuses at three different locations in Illinois provides educational programs to help students meet their career goals. To meet the growing demand for pharmacy technician in the Illinois region, Rend Lake offers a certificate program in pharmacy technology. In this program you will learn how to fill prescriptions, measure, mix, pack, label and manage inventory. Rend Lake also offers a job notification service which will help you find employment.
Program Length: 16 Weeks
---
Midwest Technical Institute - East Peoria, Springfield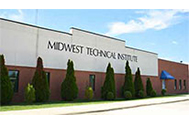 Midwest Technical Institute established in 1995 provides high quality vocational training in the fields of mechanical trades and allied health. The college offers a pharmacy technician diploma course at two campuses located in Springfield and East Peoria. The curriculum comprising of classroom learning, practical lab work and hands-on experience will train you with the necessary skills and knowledge to be successful at work. Upon graduation you can apply for entry level positions in hospitals, community pharmacies, and clinics.
Accreditation:ASHP
Program Length: 9 to 12 months
---
Richland Community College - Decatur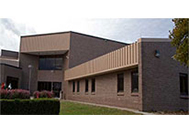 Located at Decatur, Richland Community College has been serving students in Illinois for the last 44 years. This 2-year public community college has state of the art equipment, facilities and an extremely dedicated faculty that believes in transforming the lives of its students. The 1-year certificate program at Richland will teach you skills and knowledge required to work in a pharmacy setting. Students in this program will complete coursework in pharmacology, pharmacy calculations, pharmacy technician techniques, and laboratory work. Graduates go on to take the PTCB examination for a better future.
Program Length: 1 Year



What are the Requirements to Work as a Pharmacy Technician in Illinois?
Illinois necessitates registration for certification with the Illinois Department of Financial & Professional Regulation for you to work as a pharmacy technician. To register you must submit an application along with a fee. You should have trained from an accredited pharmacy technician training program and it is essential that you pass the PTCB certification exam in order to apply for your license.
Registration/Licensure
Yes
Training
Yes
Certification
Yes
Pharmacy Technician to Pharmacist Ratio
1/2 to 1
Continuing Education
Yes
Certification Maintenance
No
(source: ptcb.org)
Education
Step 1: You need a high school diploma or a GED.
Step 2: You must meet one of the following criteria:
1) Complete a certificate program or diploma course which takes 9 months to 1 year.
2) Complete the associate degree in pharmacy technology which takes around 2 years
If you decide on formal training, ensure that you choose one that is certified by the American Society of Health-System Pharmacists (ASHP). Programs accredited by the ASHP comply with the recommended requirements which make passing the certification exam easy.
Certification: Certification is required to work as a pharmacy technician in IL. Approved certification examinations are PTCB and ExCPT, although PTCB is widely preferred.
Licensure: Illinois requires getting a license, although you may start working with a pharmacist for up to 60 days whilst awaiting the approval, provided you submit a copy of the application form. Requirements to get a license are:
• You should be 18 years or older.
• Submit a high school diploma or a GED.
• Once certified, you can apply to be a licensed pharmacy technician by providing attestation of graduation from the training program.
• You must apply for registration as a Pharmacy Technician at the Illinois State Board of Pharmacy.
• Submit the result of your PTCE or ExCPT exams as verification.
License needs to be renewed annually. Licenses expire on March 31 irrespective of the date of issue.



Choosing the Right Pharmacy Technician School in Illinois
Explore the various features of pharmacy technician training programs in Illinois and make a well-informed decision regarding a school. Your choice may depend upon:
Accreditation: It is very vital that you select a school which is accredited by the American Society of Health-System Pharmacists (ASHP).
Type of Program: Schools in IL provide a certificate/diploma program of 10 months or an associate degree program of 2 years. Out of the 21 schools, 20 provide certificate course, while 3 provide an associate degree course. Exploring the expenses that you will incur and the length of the training program, you can make your mind up about the type of program that is well-matched to your career goals.
Financial Aid: Most schools in Illinois help students with grants and loans. To apply for a loan, fill up the FAFSA (Free Application and Federal Student Aid) and submit it; the school will then come to a decision whether you are entitled to financial assistance.



Admission Requirements For Pharmacy Technician Schools in Illinois
Before you make your decision regarding which school is most suitable for you, you must survey and look in to the admission prerequisites of various schools and colleges. Let us view the admission requirements of MidWest Technical Institute:
• Call and make an appointment to meet with the admissions representative.
• Submit a copy of high school diploma or GED.
• Submit an identification card.



Employment Opportunities
In Illinois, you can look forward to employment at - Walgreens, Edward-Elmhurst Health, Presence Health, ResCare, University of Chicago Medicine, and Silver Cross Hospital



Average Salary of a Pharmacy Technician in Illinois
The average annual salary of a pharmacy technician in Illinois is $32,590. The state had 17,990 employed pharmacy technicians in 2016; and it has been projected to grow to 19,710 by 2026. Employment is estimated to rise much faster than the national average through 2016-2026, and job projections emerge as excellent.
Pharmacy Technicians Currently Working in IL
10 Year Job Growth
Annual Vacancies
Average Starting Salary
Average Annual Salary
2018
2028
% Growth
19,880
21,390
21,920
2.48%
1,800
$25,160
$34,700
Pharmacy Technician Related Organizations in Illinois
Illinois Department of Financial and Professional Regulation, Division of Professional Regulation - State Board of Pharmacy: IDFPR is the licensing board for pharmacy technician in the state of Illinois. As licensure is required in IL, you are required to apply to the board to obtain your pharmacy technician license as well as license renewal.
Illinois Pharmacists Association: Illinois Pharmacists Association was formed to offer membership benefits to pharmacists, pharmacy technicians, students of pharmacy and other professionals of the pharmaceutical field. By being a member, you will get an opportunity to make connections, attend educational events, get news updates about the latest happenings in the pharmaceutical world and advocacy to protect your professional rights as a pharmacy technician.
North Suburban Pharmacists of Chicagoland (NSP): By being a member of the NSP, you will be part of a Pharmacy Association which provides networking opportunities with other members of the pharmaceutical field and continuing education, being imperative to the success of your career as a pharmacy technician.



View Complete List of Pharmacy Technician Schools in Illinois
| | | | | | |
| --- | --- | --- | --- | --- | --- |
| | School Name | Location | Type | Accredited | Program Link |
| 1 | City Colleges of Chicago - Harry S Truman College | Chicago | Public | No | Visit |
| 2 | City Colleges of Chicago - Richard J Daley College | Chicago | Public | No | |
| 3 | City Colleges of Chicago - Wilbur Wright College | Chicago | Public | No | |
| 4 | College of DuPage | Glen Ellyn | Public | No | Visit |
| 5 | Coyne College | Chicago | Private for-profit | No | Visit |
| 6 | Lincoln Trail College | Robinson | Public | No | Visit |
| 7 | Malcolm X College | Chicago | Public | Yes | Visit |
| 8 | Midstate College | Peoria | Private for-profit | No | Visit |
| 9 | Midwest Technical Institute - East Peoria | East Peoria | Private for-profit | Yes | Visit |
| 10 | Midwest Technical Institute - Springfield | Springfield | Private for-profit | Yes | |
| 11 | Midwest Technical Institute - Moline | Moline | Private for-profit | No | |
| 12 | Northwest Suburban College | Rollng Meadows | Private not-for-profit | No | Visit |
| 13 | Oakton Community College | Des Plaines | Public | No | Visit |
| 14 | Rasmussen College - Illinois | Rockford | Private for-profit | No | Visit |
| 15 | Rend Lake College | Ina | Public | No | Visit |
| 16 | Richland Community College | Decatur | Public | No | Visit |
| 17 | Robert Morris University Illinois | Chicago | Private not-for-profit | No | |
| 18 | South Suburban College | South Holland | Public | Yes | Visit |
| 19 | Southeastern Illinois College | Harrisburg | Public | No | Visit |

Nearby States

Related Articles