Pharmacy Technician Schools Currently Accepting Applicants in Michigan
Pharmacy Technician Schools and Programs in Michigan

Michigan is the 10th most populous and the 11th largest state in the country. This, along with higher medical needs of an aging population and excellent advances in the pharmaceutical field convert in to brilliant prospects for pharmacy technicians in this state. The average salary for a Pharmacy Technician is $31,790. There are 27 schools in MI which provide pharmacy technician training programs. To start with the first step towards your pharmacy technician career, you need to decide on the best school in the state. From the 27 schools we have ranked 7 ASHP accredited pharmacy technician schools in Michigan. The schools on our list are known to have consistently delivered successful academic programs at an affordable cost.
7 Best ASHP Accredited Pharmacy Technician Schools in Michigan for 2022
(Following is a list of schools offering the best pharmacy technician programs in Michigan)
#1. Ross Medical Education Center - Brighton, Davison, Saginaw, Kalamazoo, Michigan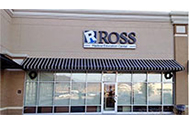 Ross Medical Education Center
is a for-profit allied health school across seven states offering campus and online programs. It has campuses in 35 locations, out of which 17 are located in Michigan; there is always a Ross near you. The campuses located in Brighton, Davison, Saginaw and Kalamazoo have made it to our ranking. Providing quality healthcare education since 1976, financial aid, in terms of student loans and grants is available at Ross for qualifying students.
Ross Medical Education Center offers a Certificate of 36 weeks in Pharmacy Technology. With a graduation rate of 70 percent, you will be taught how to handle pharmacy operations, understanding the standards of pharmacy ethics and law, microbiology, pharmaceutical and medical terminology and dosages. Packaging operations and compounding procedures are taught using pharmacy software by experienced instructors. Students are well trained to take up entry level jobs in a community or retail pharmacy.
Accreditation: ASHP
Program Length: 36 weeks for a certificate course


#2. Henry Ford College - Dearborn, Michigan
Henry Ford College
is a two year college which was established in 1938. Located in Dearborn, Michigan, the college guarantees that credits earned at its institution will be fully accepted in transfers to four-year colleges. Class sizes being small, faculty is involved and students are given personal attention. The college offers numerous class options, from day, evening, weekend and online courses. Henry Ford College offers a Certificate in Pharmacy Technology. The ASHP accredited program encourages students to hone their skills by practicing on pharmacy specific equipment and supplies. The program being one of the 6 college programs in the state to have maintained the ASHP accreditation begins in the fall semester and is affiliated with 16 hospital pharmacies and 12 retail and community pharmacies. If you enroll for this program you will have an opportunity to network with pharmacists and pharmacy technicians during the Michigan Pharmacy Association Annual Conference. What's more, graduates of the college are sought after by employers of the state.
Accreditation: ASHP
Program Length: 1 year for the Certificate program
---
#3. Wayne County Community College District - Detroit, Michigan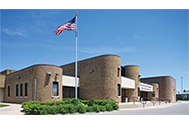 Founded in 1967,
Wayne County Community College District
is community college headquartered in Detroit, Michigan. Over the past decade the college has upgraded itself by improving student services, using innovative technology, improving student facilities and therefore coming to be known as one of the best community colleges in Michigan. The host of student services it offers includes remedial classes, placement services, academic and career counseling and on-campus day care for students' children. The college offers a Certificate and an Associate Degree in Pharmacy Technology. Both the programs use the industry leading pharmacy software PioneerRx, which enhances learning using simulations, allowing students to understand the day -to-day operations in the pharmacy in a better way. Graduates of the program will be made well versed with pharmaceutical calculations, pharmacology, dispensing and distribution of drugs.
Accreditation: ASHP
Program Length: 35 credit hours for the certificate and 89 credit hours for the degree program
---
#4. Washtenaw Community College - Ann Arbor Township
Washtenaw Community College
is a community college located in Ann Arbor Township, Michigan. Founded in 1965, the college has training partnerships with local and national businesses and organizations and has transfer agreements with the Ferris State University, Eastern Michigan University, University of Michigan and UM-Dearborn which seamlessly allow transfer credits. The Certificate in Pharmacy Technology offered by the college is a full time program with the advantage of having some of its courses available online or in the blended format. Learning courses such as Medical Terminology, Introduction to Pharmacy and Healthcare Systems, Pharmaceutical Calculations and Prescription Processing and Compounding, Pharmacology and clinical on-the job learning well prepares you to work as a pharmacy technician in entry level positions in hospitals, community practices and various pharmacy practices.
Accreditation: ASHP
Program Length: 45 weeks to complete the Certificate program
---
#5. Mid Michigan Community College - Mt. Pleasant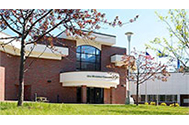 Mid Michigan Community College
is a public community college founded in 1965. It has campuses in two locations, one in Mt. Peasant and the other in Harrison. The small classes and dedicated instructors ensure one on one attention, providing an excellent foundation for a career or continued study. Financial aid and student support services are readily available at Mid Michigan Community College, making your academic award affordable as well as attainable. The college offers a one year Certificate program which can be completed in just 24 credits. The tuition costs of this ASHP accredited program is one of the most affordable and moreover financial aid is available for this program which will help you save costs even further. The courses are delivered in a hybrid format, while lab sessions are on campus. You will have the convenience of clinical sites located closer to home, ranging from Cadillac to Alma and from Midland to Mt. Pleasant, where the college partners with hospital and retail pharmacies of repute, giving you the best of hands on learning.
Accreditation: ASHP
Program Length: One year for the Certificate
---
#6. Charter Health Care Training Center - Flint Township, Michigan
In spite of its inception just recently in 2012,
Charter Healthcare Training Center
has established itself as a recognized healthcare training institute in the state of Michigan. It offers diverse programs in the allied healthcare sector and strives to help students of all ages and walks of life transition into a successful healthcare career. The campus is conveniently located, within commuting distance and offers ample parking space. The college offers a 6 months Certificate program, where you will have 16 weeks of interactive classroom instructions and 180 hours of clinical externship training in local pharmacies. The college with its newly renovated pharmacy simulation lab prepares students to practice preparing prescriptions in a realistic environment that replicates community and hospital pharmacy settings. Moreover you will be well prepared to take the
PTCB Certification exam
which will further brighten your employment prospects. Having an impressive 100 percent graduation rate, 100 percent of its graduates find employment as pharmacy technicians.
Accreditation: ASHP
Program Length: 6 months for the Certificate
---
#7. MedCerts - Fully online, based in Michigan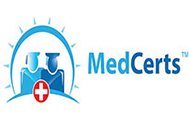 Founded in the 2009,
MedCerts
is based in Michigan and has trained 13,000 students till date. The institute boasts of partnering with institutions and experts to create some of the best nontraditional programs and educational methods. Placements are made easier with its placement partnerships with CVS, Aerotek, Goodwill, Walgreens and Meijer Pharmacy. MedCerts offers a Certification program of 36 weeks which meets the quality and compliance standards of the accreditation. The program is an online one and is one of the best available in the state. It offers a 160 hour externship practice which will prepare you for real world pharmacy experience. On completion students are encouraged to take the PTCB exam which is the preferred Pharmacy Technician Certification across the nation. The cost of preparation and costs associated with the PTCB exam are included in the program costs. Exam preparation guides which will help you prepare for the exam are provided by MedCerts along with one on one exam preparation sessions with subject matter experts, therefore leaving no stone unturned to ensure your success in the exam.
Accreditation: ASHP
Program Length: 36 weeks for the Certification program



What are the Requirements to Work as a Pharmacy Technician in Michigan?
Michigan requires its pharmacy technicians to be regulated and certified before they can start working. To start working you will have to complete a pharmacy technician program from a board approved school, get a PTCB certification and apply to the Michigan Board of Pharmacy for your license.
Registration/Licensure
Yes
Training
Yes
Certification
Yes
Pharmacy Technician to Pharmacist Ratio
N/A
Continuing Education
Yes
Certification Maintenance
No
(source: ptcb.org)
Education:
Step 1: You must have a high school diploma or a GED
Step 2: Pass the PTCB certification exam
Step 3: You must meet one of the following educational requirements:
Complete a pharmacy technician diploma program OR Earn an associate degree in pharmacy technology.
Certification: You need certification to work as a Pharmacy Technician in Michigan. PTCB certification is recognized in the state. You can take the PTCB exam after completing a certificate/ diploma or associate program from an accredited school.
Licensure: In Michigan, pharmacy technicians are preferred to have a license before they start work. Submit a written application to the Michigan State Board of Pharmacy, along with an application fee.



Choosing the Right Pharmacy Technician School in Michigan
With around 27 schools in Michigan offering Pharmacy Technician programs, it is vital that you survey all the aspects of the program and zero-in on the best school for you; exploring these criteria will make things easier:
Accreditation: Always opt for a program which is accredited by the American Society of Health-System Pharmacists (ASHP). ASHP accredited schools promise to conform to the recommended requirements as considered by the national certifying board of PTCB.
Type of Program: If you are keen to commence working soon after graduating from high school, you can do a short course in as little as 10 months and start working or alternatively choose to do a 2 year extensive program. Schools in Michigan provide an associate degree program of 2 years as well as a certificate program of 10 months. Of the 27 schools in Michigan, 26 provide certificate programs and 6 provide associate degree programs.



Financial Aid
To apply for financial aid you need to fill up an application for a federal PIN number which can be done online via the Department of Education website. The PIN number is needed to fill the FAFSA(Free Application of Free Student Aid) form. Once this is done, the college will make a decision regarding your eligibility for financial assistance.



Admission Requirements For Pharmacy Technician Schools in Michigan
The admission requirements of most pharmacy technician schools in the state are the generally same. To provide you with a clearer representation, we shall glimpse at the requirements of Kirtland Community College:
• Apply online at the Kirtland Community College
• Apply for Financial Aid
• Send high school and college transcripts to Kirtland for assessment
• Submit Proof of Residency
• Submit Parental Consent Form



Employment Opportunities
Walgreen, Walmart, RX Pro Health, CVC, Kroger, Meijer, Meridian Health Plan Omnicare, Blue Cross Blue Shield of Michigan and Beaumont Health provide a host of job openings for pharmacy technicians in Michigan.



Average Salary of a Pharmacy Technician in Michigan
The average annual salary for a pharmacy tech in Michigan is $31,790 which is 9% below the national average. Then again, the requirement for pharmacy technicians is approximated to expand substantially in the next few years. According to the BLS, jobs for pharmacy technicians are estimated to increase very speedily in Michigan. They have declared an 8.55% job growth from 2016 - 2026, with 1,200 annual job openings.
Pharmacy Technicians Currently Working in MI
10 Year Job Growth
Annual Vacancies
Average Starting Salary
Average Annual Salary
2018
2028
% Growth
13,990
15,650
15,660
0.06%
1,260
$23,350
$34,090
Pharmacy Technician Related Organizations in Michigan
Michigan Board of Pharmacy: Pharmacists in Michigan are required to apply for licensure to the Michigan Board of Pharmacy. The board is responsible to regulate and license occupational and health professionals, thus ensuring the safety of the health and well-being of the people of Michigan.
Michigan Pharmacists Association: Michigan Pharmacists Association is founded to provide a strong voice to the cause of pharmacy professionals and learning resources. As a member of the Association you will enjoy benefits such as discounted rates for events, an opportunity to network with other pharmacy professionals and an access to learning resources.
Capital Area Pharmacists Association: Capital Area Pharmacists Association is unit of the Michigan Pharmacists Association and its goal is to support the cause of pharmacy professionals from Mid Michigan, including Clinton, Eaton, Ingham and Shiawassee counties. Being a member of this association will benefit you by giving you advocacy rights in the government, continuing education, membership into other local organizations and numerous networking opportunities, all crucial for a successful pharmacy technician career.



View Complete List of Pharmacy Technician Schools in Michigan
| | | | | | |
| --- | --- | --- | --- | --- | --- |
| | School Name | Location | Type | Accredited | Program Link |
| 1 | Baker College | Flint | Private not-for-profit | No | Visit |
| 2 | Dorsey Business Schools - Lansing | Lansing | Private for-profit | No | Visit |
| 3 | Dorsey Business Schools - Saginaw | Saginaw | Private for-profit | No | |
| 4 | Dorsey Business Schools - Southgate | Southgate | Private for-profit | No | |
| 5 | Dorsey Business Schools - Wayne | Wayne | Private for-profit | No | |
| 6 | Henry Ford College | Dearborn | Public | Yes | Visit |
| 7 | Jackson College | Jackson | Public | No | |
| 8 | Kirtland Community College | Roscommon | Public | No | |
| 9 | Lansing Community College | Lansing | Public | No | |
| 10 | Marygrove College | Detroit | Private not-for-profit | No | Visit |
| 11 | MedCerts | N/A | N/A | Yes | Visit |
| 12 | Michigan Career and Technical Institute | Plainwell | Public | No | |
| 13 | Mid Michigan Community College - Mt. Pleasant | Harrison | Public | Yes | Visit |
| 14 | Oakland Community College | Bloomfield Hills | Public | No | |
| 15 | Ross Medical Education Center - Brighton | Brighton | Private for-profit | Yes | Visit |
| 16 | Ross Medical Education Center - Davison | Davison | Private for-profit | Yes | |
| 17 | Ross Medical Education Center - Kalamazoo | Kalamazoo | Private for-profit | No | |
| 18 | Ross Medical Education Center - Ann Arbor | Ann Arbor | Private for-profit | No | |
| 19 | Ross Medical Education Center - Kentwood | Kentwood | Private for-profit | No | |
| 20 | Ross Medical Education Center - Lansing | Lansing | Private for-profit | No | |
| 21 | Ross Medical Education Center - Madison Heights | Madison Heights | Private for-profit | No | |
| 22 | Ross Medical Education Center - Portage | Portage | Private for-profit | No | |
| 23 | Ross Medical Education Centers LLC - Saginaw | Saginaw | Private for-profit | Yes | |
| 24 | Southwestern Michigan College | Dowagiac | Public | No | Visit |
| 25 | Washtenaw Community College | Ann Arbor | Public | Yes | Visit |
| 26 | Wayne County Community College | Detroit | Public | Yes | Visit |

Nearby States

Related Articles