Pharmacy Technician Schools Currently Accepting Applicants in Minnesota
Minnesota Pharmacy Technician Schools - 2020

The rapid pace at which the medical industry is moving in Minnesota and the remarkable advances in the pharmaceutical arena translates into dazzling prospects for pharmacy technicians. The average annual income of a Pharmacy Technician in Minnesota is $36,460. The state has 17 schools providing training programs to aspirants in MN. If you plan to start your pharmacy technician education it is prudent to start with the best of all choices. Out of the 17, we have ranked 4 best ASHP accredited pharmacy technician schools in Minnesota based on our methodology , taking into account factors such as tuition cost, student faculty ratio and graduation rate.
View 2020's Top 3 ASHP Accredited Pharmacy Technician Schools in Minnesota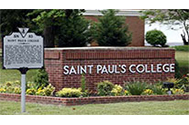 Saint Paul is a two-year community and technical college located in Saint Paul, Minnesota. Serving more than 11,000 students in the region, the campus life at the college promises to offer an enriching student experience by offering a host of student services such as, child care, health and fitness, salon and clinic services, service learning, a bookstore and a City View Cafe. Saint Paul College offers a Diploma and an Associate in Pharmacy Technology. The program which is available in hybrid, online as well as in-class courses, you get the flexibility of choosing to take the delivery method which suits you the best. As a graduate of this program which starts in fall, you will be able to mix patient medications, process sterile products, perform administrative duties, interpret pharmacy orders and also be prepared to take the PTCB exam.
Accreditation: ASHP
Program Length: 35 credit hours for diploma and 60 credit hours for the degree
---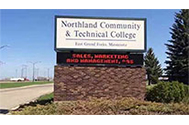 Established in 1949, Northland Community and Technical College is a community and technical college recognized in the region for its innovative teaching and useful community and industry partnerships. The pharmacy Technician Program is offered at its East Grand Forks campus. The Diploma and Associate in Pharmacy Technology is an employment ready education which the college strives to provide with the help of its dedicated faculty and well-equipped state-of-art labs. On completion of the program you will be able to handle day to day pharmacy operations at a retail, hospital and industrial pharmacy. The program goes beyond the technical courses and teaches you to exhibit characteristics of professionalism, responsibility dependability and effective communication skills with patients, physicians and colleagues, which will go a long way in keeping going on your career path.
Accreditation: ASHP
Program Length: 36 for the Diploma and 60 credits for the Associate Degree
---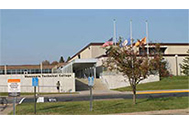 Hennepin is a public technical school with two campuses in suburban Minneapolis, Minnesota. The college is one of the affordable colleges in the region. With a campus free of tobacco, disc golf course, cafeteria, gourmet dining room, employment assistance and a diverse student population, Hennepin Technical College can be a great first step towards your career. The college offers a Diploma and an Associate in Pharmacy Technology. The core topics you will gain knowledge on by taking up this programwill be Medical and Pharmacy Terminology, Pharmacy Law and Ethics, Pharmaceutical calculations, Pharmacology, Principles of Pharmacy Practice I and II, Interpersonal Communication and Human Biology. What's more, 98% of the college's graduates are placed within its network of business partners.
Accreditation: ASHP
Program Length: 38 credit hours for the diploma and 60 credit hours for the degree
---
Minneapolis Community and Technical College located in the heart of downtown Minneapolis on a 21.6 acre sprawling campus offers a short 6-month pharmacy technician training program. As part of the program you will complete 80- hours internship at a local retail pharmacy such as Target, Walgreens or other drug stores. In this program you will learn about Health Care Ethics, Medical Terminology, Dosage Calculations and Pharmacy Practice. On completion you will take the PTCB exam and on passing, earn a certification which will help you earn more and have a stable career.
---
Serving 12,300 students at its two river side campuses Anoka Ramsey Community College offers more than 100 educational programs for students. The college has one of the lowest tuition in the state of Minnesota and almost 75% of students receive financial aid. Anoka Ramsey has been named by Aspen in its list of top 10 community colleges. Anoka Ramsey offers 2 pharmacy technician programs - a one-year certificate program and a 2-year associate degree program. On completion you will learn how to efficiently assist a licensed pharmacist to smoothly run a pharmacy.



Programs Currently on Hold or Discontinued
Hibbing Community College - Hibbing, Minnesota.
Founded in 1916, Hibbing Community College is a community college located in Hibbing, Minnesota. It one of the country's oldest two year colleges and over time has evolved and grown to provide life changing education and opportunities to the students of the state and country alike. It takes pride in serving the life-long learning needs of the people of the region. The college offers an ASHP accredited Associate Degree in Pharmacy Technology. The comprehensive course thoroughly prepares you with all the core subjects will give you an edge when it comes to seeking employment. On completion of the program you will be well-prepared to take the PTCB exam and get licensed from the Minnesota Board of Pharmacy.
Accreditation: ASHP
Program Length: 60 credit hours for the Associate Degree
---
Minnesota State Community and Technical College - Online and Wadena
Minnesota State Community and Technical College is a community and technical college with campuses in Detroit lakes, Fergus, Moorhead and Wadena, Minnesota. Each of its campuses has been around for 50 years and more and enrolls more than 9000 on campus and online students annually. The college ranks among the top three two year Minnesota colleges in fundraising and with its partnering with area communities it provides industry relevant and responsive training programs. The college offers a Diploma and an Associate Degree to students of Pharmacy Technology. The courses are offered in an online mode and to give students a real-time lab experience; they are required to perform the lab hours in the state-of-the-art-lab in Wadena. A perfect blend of online and lab learning the program provides exceptional educational value with the convenience and flexibility.
Accreditation: ASHP
Program Length: 36 credit hours for the Diploma and 60 credit hours for the Associate.


What are the Requirements to work as a Pharmacy Technician in MN?
Pharmacy Technicians are regulated in Minnesota. You must apply for your license to the State Board of Minnesota. To practice as a pharmacy tech in MN, you must complete Board-approved schooling from an accredited institution. Certification is not necessary, however if you pass the PTCB exam your employment prospects just get brighter.
Registration/Licensure Required
Yes
Training Required
Yes
Certification Required
No
Technician to Pharmacist ratio
4 to 1
Continuing Education Required
Yes
Technician on Board of Pharmacy
No
Certification Maintenance Required
No
(source: ptcb.org)
Education:
Minnesota state board requires you to complete a pharmacy technician program from an accredited school to work as a pharmacy technician. When enrolling at a school / college for formal training, make sure that you select a school that is accredited by ASHP - American Society of Health-System Pharmacists. Furthermore, figure out whether you want to pursue a certificate course which takes 9 months or an associate degree course which takes 2 years. Also fill in the FAFSA for financial assistance. Out of the 17 schools in Minnesota, 10 provide a certificate course, while 14 provide an associate degree course.
Certification:
Currently, Minnesota does not require its pharmacy technicians to certify to work as a pharmacy technician.
Salary in MN
The job projection for pharmacy techs in MN is good and is anticipated to rise rapidly, according to the BLS. A 6.15% job growth has been predicted between the years 2016 - 2026. There are currently 8,490 pharmacy technicians working n Minnesota earning an annual salary of $36,460.
Mayo Clinic, Children's Hospital, TotalMed, Staffing, Grand Itasca, Pharmstaff, CentraCare Health, CSI Companies, Jackson Pharmacy and Essentia Health provide a host of job openings in Minnesota.
Pharmacy Technicians Currently Working in MN
10 Year Job Growth
Annual Vacancies
Average Starting Salary
Average Annual Salary
2016
2026
% Growth
8,490
6,830
7,250
6.15%
640
$25,520
$36,460
Pharmacy Technician Related Organizations in Minnesota
Minnesota Board of Pharmacy is where you will apply for your pharmacy technician license. The board promotes and preserves safe distribution of pharmaceuticals, overlooks operation of pharmacies and ensures services of pharmaceutical practitioners are in accordance to the well-being and safety of the people of Minnesota.
Minnesota Pharmacists Association has pharmacists, pharmacy technicians, students studying pharmacy or pharmacy technology and professionals associated with the pharmaceutical field as members. With over 2000 members, being a member of the association, you will get an opportunity to network with other pharmacy practitioners, get updated with the latest news of the pharmaceutical world and attend events and professional upgrade programs.
Minnesota Society of Health-System Pharmacists is a pharmacy organization affiliated to the ASHP. With 1200 individuals, it has pharmacists, pharmacy technicians, students and other pharmacy professionals as its members. With 5 affiliated regional societies and 8 communities, this resourceful membership will let you stay in touch with the latest happenings in the pharmacy world.



More Pharmacy Technician Programs
| | | | |
| --- | --- | --- | --- |
| School Name | Location | Type | Visit Website |
| Hibbing Community College | Hibbing | Public | Visit |
| Minnesota State Community and Technical College | Fergus Fall | Public | |
| National American University-Bloomington | Bloomington | Private for-profit | Visit |
| National American University-Brooklyn Center | Brooklyn Center | Private for-profit | Visit |
| National American University-Burnsville | Burnsville | Private for-profit | Visit |
| National American University-Roseville | Roseville | Private for-profit | Visit |
| Northland Community and Technical College | Thief River Falls | Public | Visit |
| Rasmussen College-Minnesota | St. Cloud | Private for-profit | Visit |
| Riverland Community College | Austin | Public | Visit |
| Sanford-Brown College-Brooklyn Center | Brooklyn Center | Private for-profit | Visit |
| Sanford-Brown College-Mendota Heights | Mendota Heights | Private for-profit | Visit |
| South Central College | North Mankato | Public | Visit |
| Summit Academy Opportunities Industrialization Center | Minneapolis | Private not-for-profit | Visit |
---
Also Check Out
Pharmacy Tech Schools in Other States