Pharmacy Schools in Alabama - 2023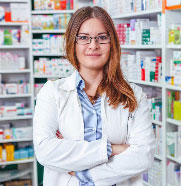 Pharmacists in Alabama earn a salary almost at par with the national average. As of 2021, there were approximately 5,350 pharmacists working in the state, drawing an average salary of $126,950. If you are someone who is keen on joining this dynamic workforce, then you must start with enrolling for a Pharm. D. program at any of the ACPE accredited pharmacy schools in Alabama. The state has only 2 schools that have the accreditation, so to help you with this small choice we have provided with all the relevant information, making it easy for you to make an informed choice.
2023 Ranking of ACPE Accredited Pharmacy Schools in Alabama
Ranking Score: 88.38%
Location: Birmingham
Accreditation: ACPE
Samford University NAPLEX Performance
Year
# of Students Attempted
Pass Rate
2018
110
91.82%
2019
123
88.00%
2020
93
96.00%
2021
119
82.00%
---
---
Ranking Score: 85.41%
Location: Auburn
Accreditation: ACPE
Auburn University NAPLEX Performance
Year
# of Students Attempted
Pass Rate
2018
137
89.05%
2019
146
91.00%
2020
137
85.00%
2021
148
82.00%
Licensure - Passing the NAPLEX and MPJE in Alabama
To become a pharmacist in Alabama, you must apply to the Alabama Board of Pharmacy. After the board confirms your eligibility you must apply to the NABP to register for the NAPLEX and MPJE.
Alabama Pharm.D. Graduates NAPLEX Performance (2018-2021)
We look into the NAPLEX performance of the two accredited schools in the last four years. Apart from 2021, when only a disappointing 82% of graduates passed the exam on first attempt, the other three years the performance has been rather encouraging with a first time pass percent of above and near 90%. In 2018 the number of graduates taking the exam has been the least in these four years.
School
Location
2018
2019
2020
2021
#Taken
Pass %
#Taken
Pass %
#Taken
Pass %
#Taken
Pass %
Samford University
Birmingham
110
91.82%
123
88.00%
93
96.00%
119
82.00%
Auburn University
Auburn
137
89.05%
146
91.00%
137
85.00%
148
82.00%
Overall Alabama NAPLEX Performance
247
90.44%
269
89.50%
230
90.50%
267
82.00%
Pharmacist Salary in Alabama
A pharmacist in Alabama starts with an annual salary of $80,230 and goes on to earn $162,440 with some years of experience. On an average you can expect to earn $126,950 in the state. While the highest salary comes from Gadsden, the lowest are paid in Auburn-Opelika.
Type
Salary
Hourly
$61.03
Monthly
$10,580
Annual
$126,950
Source: U.S. Bureau of Labor Statistics
Pharmacist Job Outlook in Alabama
Pharmacists in Alabama have a low employment growth rate projected at just 1.88% for a period of 10 years, starting 2020 through 2030. There will be an estimated of 190 job opening to fill up new as well as replacement positions at various work settings in the state. CVS Health, WALGREENS, Walmart Stores, DCH Health System, Publix Pharmacy, American Family Care, Comprehensive Pharmacy Services, Baptist Health, Winn-Dixie Pharmacy, East Alabama Medical Center, University of South Alabama, Springhill Medical Center, Grandview Medical Center, Fred's and Mobile Infirmary Medical Center are some of the prominent employers in the state.
2020 Employment
2030 Employment
Growth
Projected Annual Job Openings (New + Replacement)
Number
Percent
4,790
4,880
90
1.88%
190
Source: Career One Stop
Also Check Out
Pharmacy Schools in Other States