Home » Oregon
Pharmacy Schools in Oregon - 2022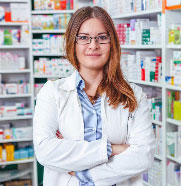 Oregon comes across as a favorable state to pursue a career in pharmacy. Pharmacists here earn some of the highest salaries in the nation. The increasing demand is due to the rising use of prescription drugs in the state. As of 2020, there were around 4,210 pharmacists working in the state, drawing an annual salary of $136,700. To join this growing workforce, you must complete a Pharm. D. program from either of the two ACPE accredited pharmacy schools in Oregon. From this limited choice, to help you choose the best educational path, the schools have been ranked based on their NAPLEX performance.
Our Ranking Methodology
Our ranking methodology is mainly based on the first time NAPLEX pass rates. This exam that assesses a student's competence to practice as a pharmacist is crucial to the success of a Pharm. D. program. A school with graduates consistently performing well on the NAPLEX is indicative of thorough training with the required knowledge and skills. We have evaluated each school for its NAPLEX first time pass rates, giving 40% weightage to 2020, 30% to 2019, 20% to 2018 and 10% to 2017.
| | |
| --- | --- |
| NAPLEX Pass Rate Year | Weightage |
| 2017 | 10% |
| 2018 | 20% |
| 2019 | 30% |
| 2020 | 40% |
2022 Ranking of ACPE Accredited Pharmacy Schools in Oregon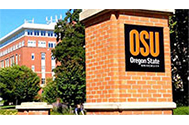 Ranking Score: 90.11%
Location: Corvallis
Accreditation: ACPE
About the College: Oregon State University's College of Pharmacy is committed to prepare pharmacy students with innovative learning solutions and inter-professional skills required to thrive in the ever-growing healthcare industry. The college focuses on two areas - pharmaceutical sciences and pharmacy practice - facilitating discovery and invention of new drugs and treatments.
Program Details: With over 100 years of experience in preparing aspiring pharmacists, OSU College of Pharmacy offers one of the best 4-year PharmD Programs in OR, at its campus located in Corvallis. With latest medical equipment and immensely talented faculty, students receive high-quality education with a combination of classroom instruction and practical training. In fact, over 30% of the curriculum is made up of experiential learning classified into two modules: IPPE and APPE, where you will be assigned rotations in different practice settings.
Oregon State University NAPLEX Performance
Year
# of Students Attempted
Pass Rate
2017
71
95.77%
2018
80
91.25%
2019
92
79.35%
2020
79
96.20%
---
---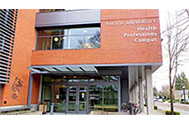 Ranking Score: 87.72%
Location: Forest Grove
Accreditation: ACPE
About the College: College of Health Professions at Pacific University has healthcare clinics, continuing education courses, and 8 schools independently focusing on specific allied-health programs. The school of Pharmacy is a rapidly growing school in the state of Oregon, uplifting the standards of pharmacy profession through innovative learning environment and fostering moral values among the students.
Program Details: With a modified block design, students of the Doctor of Pharmacy course at Pacific University School of Pharmacy, get to focus on one specific topic at a time before advancing to another. This full-time Pharm.D course can be completed in three years, comprising first two didactic years of coursework in classroom environment and introductory level of experiential education; and the third and final year is dedicated to advanced level of clinical experience. On an average, there are around 98 students, in a class, who learn in a collaborative environment and develop inter-professional skills to flourish in their medical careers.
Pacific University NAPLEX Performance
Year
# of Students Attempted
Pass Rate
2017
87
85.06%
2018
98
84.69%
2019
96
84.38%
2020
92
92.40%
Licensure - Passing the NAPLEX and MPJE
To become a licensed pharmacist in Oregon you must apply to the Oregon Board of Pharmacy. After the board confirms your eligibility you must apply to the NABP for the NAPLEX and MPJE exams. You are required to pass both these exams in order to earn your licensure.
Oregon Pharm.D. Graduates NAPLEX Performance (2017-2020)
Pharmacy graduates in the state have done pretty well on the NAPLEX in the last four years. Except for 2019, where they gave good average performance of 81.87%, during the other three years the NAPLEX pass rate was above 85%.
School
Location
2017
2018
2019
2020
# Taken
Pass %
# Taken
Pass %
# Taken
Pass %
# Taken
Pass %
Oregon State University
Corvallis
71
95.77%
80
91.25%
92
79.35%
79
96.20%
Pacific University
Forest Grove
87
85.06%
98
84.69%
96
84.38%
92
92.40%
Overall Oregon NAPLEX Performance
158
90.42%
178
87.97%
188
81.87%
171
94.30%
Pharmacist Salary in Oregon
The average annual salary of a pharmacist in Oregon is $136,700, higher than the national pharmacist wage of $125,460. You can expect to earn a starting salary of $108,800 and go on to earn $170,960 with few years of experience. Grants Pass is the highest paying city in the state, where pharmacists earn salaries ranging from $106,290 to $170,430.
Type
Salary
Hourly
$65.72
Monthly
$11,390
Annual
$135,150
Source: U.S. Bureau of Labor Statistics
Pharmacist Job Outlook in Oregon
Oregon has 260 pharmacist job openings each year that include new as well as replacement positions. The state has a promising employment projection over a period of 10 years, staring from 2018 to 2028, during which 8.71% growth is estimated. Portland hires the largest number of pharmacists in the state.
2018 Employment
2028 Employment
Growth
Projected Annual Job Openings (New + Replacement)
Number
Percent
4,590
4,990
400
8.71%
260
Source: Career One Stop
Also Check Out
Pharmacy Schools in Other States