Home » Arizona
Pharmacy Schools in Arizona - 2022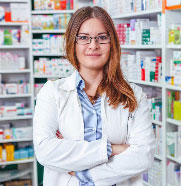 Going by statistical data, a pharmacy career in the state of Arizona looks quite promising. The pharmaceutical industry in the state is rapidly expanding, translating into lucrative opportunities for pharmacists. As of 2020, there are roughly 8,180 pharmacists working in the state, drawing an annual salary of $122,310. To become a pharmacist in the state you need to complete a Pharm. D from either of the 2 ACPE accredited pharmacy schools in Arizona. To give you the best educational experience from this small choice we have ranked these schools, based on their NAPLEX performance.
Our Ranking Methodology
Our ranking of pharmacy schools is mainly based on the school's first time NAPLEX pass rates. Understanding the importance of this milestone towards becoming a licensed pharmacist, evaluating a school for its NAPLEX performance greatly indicates the quality of its faculty and the education it offers. Each pharmacy college in Arizona was looked into for its NAPLEX performance in the last four years, with 40% weightage given to 2020, 30% to 2019, 20% to 2018 and 10% to 2017.
| | |
| --- | --- |
| NAPLEX Pass Rate Year | Weightage |
| 2017 | 10% |
| 2018 | 20% |
| 2019 | 30% |
| 2020 | 40% |
2022 Ranking of ACPE Accredited Pharmacy Schools in Arizona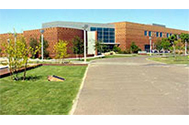 Ranking Score: 89.24%
Location: Glendale
Accreditation: ACPE
About the College: Midwestern University School of Pharmacy, a renowned name for pharmacy education is located in Glendale city, Arizona. With a focus on providing quality healthcare education, the pharmacy school is equipped with outstanding facilities and under the able guidance of faculty members, students are nourished to achieve their goals in the best possible way.
Program Details: The full-time 3-year Doctor of Pharmacy course offered at MU School of Pharmacy is an innovativefast-track program which can land you a job sooner than the traditional 4-year PharmD courses. With patient-centered and career-focused approach, you will gain scientific and professional skills required to effectively discharge your duties as a pharmacist. Apart from the theoretical studies, you also receive experiential learning in various pharmacy practice settings.
Midwestern University, Glendale NAPLEX Performance
Year
# of Students Attempted
Pass Rate
2017
144
90.97%
2018
136
93.38%
2019
136
86.76%
2020
140
88.60%
---
---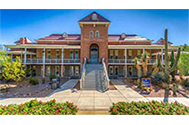 Ranking Score: 89.11%
Location: Tucson
Accreditation: ACPE
About the College: With over 70 years of innovative services in the field of pharmacy, UA College of Pharmacy is among the top 20 pharmacy schools in the nation, and a front-runner in the development and discovery of drugs. The pharmacy school offers Undergraduate Program (BSPS), Doctor of Pharmacy (PharmD), Graduate Programs (MS & PhD), Residency Programs, Pre and Post-Doctoral Fellowships, International Programs, Certificate Programs, and Community Outreach and Continuing Education, and provides excellent student resources like libraries and laboratories with upgraded content and equipment.
Program Details: This renowned Pharm.D. Program in AZ starts each fall and has a 4-year curriculum comprising of core pharmaceutical coursework and introductory & advanced level of pharmacy practice experiences. The program is a combination of on-campus training and hybrid format that includes pre-recorded classroom lessons and teleconferencing. The program's success is supported by over 1,100 preceptors who guide students at 600 pharmacy practice sites during the
University of Arizona NAPLEX Performance
Year
# of Students Attempted
Pass Rate
2017
95
87.37%
2018
89
83.15%
2019
115
86.09%
2020
97
94.80%
Licensure - Passing the NAPLEX, MPJE
To become a licensed pharmacist in Arizona you must apply to the state board not more than 30 days prior to your graduation date. Thereafter, you must register for your NAPLEX and MPJE exams at the NABP site. Exam scores are usually added on the NABP website 48-72 hours after the exam. Your license will be mailed to you after the board receives your scores.
Arizona Pharm.D. Graduates NAPLEX Performance (2017-2020)
Arizona graduates have rather underperformed recently when we review a period of last four years. While 2017 and 2018 saw an outstanding performance, with graduates passing the NAPLEX with 89.17% and 88.27% aggregate, the recent two years of 2019 and 2020 saw the aggregate coming down to 86.43% and 91.70% respectively.
School
Location
2017
2018
2019
2020
#Taken
Pass %
#Taken
Pass %
#Taken
Pass %
#Taken
Pass %
Midwestern University
Glendale
144
90.97%
136
93.38%
136
86.76%
140
88.60%
University of Arizona
Tucson
95
87.37%
89
83.15%
115
86.09%
97
94.80%
Overall Arizona NAPLEX Performance
239
89.17%
225
88.27%
251
86.43%
237
91.70%
Pharmacist Salary in Arizona
Your salary as a pharmacist in Arizona will depend on various factors such as the type of employer, work experience and location. The best annual salary comes from Lake Havasu City-Kingman, where on an average a pharmacist earns $141,820 annually. However, overall in the sate the average annual salary of a pharmacist is $122,310 which is higher than the national average pharmacist salary of $125,460.
Type
Salary
Hourly
$58.80
Monthly
$10,190
Annual
$122,310
Source: U.S. Bureau of Labor Statistics
Pharmacist Job Outlook in Arizona
Arizona continues to hire pharmacists at a whopping employment rate of 18.03% which is much higher than the national pharmacist employment growth rate of -2.14% in negative. Each year the state will have 200 job openings for pharmacists that include new as well as replacement positions.
2018 Employment
2028 Employment
Growth
Projected Annual Job Openings (New + Replacement)
Number
Percent
2,940
3,470
530
18.03%
200
Source: Career One Stop
Also Check Out
Pharmacy Schools in Other States