Home » South Carolina
Pharmacy Schools in South Carolina - 2023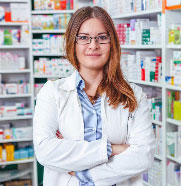 South Carolina, just like most states in the nation offers its pharmacists a steady employment growth. The supply and demand of pharmacists in the state remains more or less balanced as options to pursue a Pharm. D. degree are little. As of 2021, there are approximately 5,340 pharmacists working in the state, drawing a salary of $116,080. To become a pharmacist you must complete your Pharm. D from any of the two pharmacy schools in South Carolina. To help you get the best educational experience from this limited choice we have ranked these schools based on their NAPLEX performance.
Our Ranking Methodology
Our ranking is mainly based on the school's NAPLEX performance over the last four years. 40% weightage given to 2021, 30% to 2020, 20% to 2019 and 10% to 2018. The NAPLEX measures a student's competence to practice as a pharmacist. Its success greatly indicates a positive educational outcome and the school's effort in imparting the knowledge and skills required to pass the exam.
| | |
| --- | --- |
| NAPLEX Pass Rate Year | Weightage |
| 2018 | 10% |
| 2019 | 20% |
| 2020 | 30% |
| 2021 | 40% |
2023 Ranking of ACPE Accredited Pharmacy Schools in South Carolina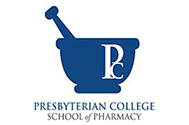 Ranking Score: 92.21%
Location: Clinton
Accreditation: ACPE
About the College: With a mission to foster the best quality pharmacy education and culture of service, Presbyterian College School of Pharmacy is committed to strategically grow in the field of pharmacy education and it is currently one of the highly valued pharmacy colleges in SC. The PC School of Pharmacy gives you an excellent opportunity to gain valuable education in classroom as well as practical experience in the field and thus help develop teamwork and inter-professional skills.
Program Details: At Presbyterian, you can obtain the Doctor of Pharmacy degree by completing the 4-year coursework comprising of theoretical studies and experiential education in pharmacy practice settings. Coursework during first three years is divided into two semesters - fall and spring - consisting of core knowledge on pharmaceutical terms, pharmacy principles and a dedicated involvement in IPPEs. The fourth and last year is completely devoted to APPEs, relevant elective courses and capstone.
*Admission to the PharmD program is subject to successful completion of pre-pharmacy coursework which takes 2-3 years' time.
Presbyterian College NAPLEX Performance
Year
# of Students Attempted
Pass Rate
2018
69
84.10%
2019
73
95.00%
2020
46
96.00%
2021
52
90.00%
---
---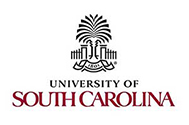 Ranking Score: 86.75%
Location: Columbia
Accreditation: ACPE
About the College: University of South Carolina's College of Pharmacy has been making an immense contribution to the healthcare sector by churning out competent pharmacy professionals for more than 150 years. This college provides state-of-the-art research-centered facilities and is well known for its leading-edge research in neuroscience, therapeutics, cancer and pharmacology.
Program Details: USC College of Pharmacy offers a research-focused 4-year Pharm.D. Program in SC, in a highly equipped clinical environment where students get to learn from the best minds in the field of pharmacy. The first three years of pharmacy education is divided into three terms - fall, spring and summer - and curriculum includes principles of pharmaceutical science, relevant subjects, and a minimum of 300-hour IPPEs. The last or fourth year is focused on experiential experience; you will undergo a minimum of 1440-hour APPEs and clinical seminar or grand rounds.
* You can also pursue the Pharm.D. Program with four dual degree options: Pharm.D./MBA, Pharm.D./MPH, Pharm.D./MHIT, and Pharm.D./Ph.D.
South Carolina College NAPLEX Performance
Year
# of Students Attempted
Pass Rate
2018
179
93.30%
2019
172
97.09%
2020
101
88.00%
2021
102
79.00%
Licensure - Passing the NAPLEX and MPJE in South Carolina
To become a licensed pharmacist in South Carolina you are required to apply to the Board of Pharmacy. Thereafter, apply to the NABP to take the NAPLEX and the MPJE. Later, you will be notified of your scores by email, approximately 10 business days after the exam.
South Carolina Pharm.D. Graduates NAPLEX Performance (2018-2021)
With just two pharmacy colleges in Illinois, the number of graduates as well as their NAPLEX performance has been pretty much consistent. The performance overall, has been just an average all through the four years. In the most recent year of 2021, 154 students passed the exam with a 84.50%, the national aggregate for the year being 83.55%.
School
Location
2018
2019
2020
2021
#Taken
Pass %
#Taken
Pass %
#Taken
Pass %
#Taken
Pass %
Presbyterian College
Clinton
69
84.10%
73
95.00%
46
96.00%
52
90.00%
University of South Carolina
Columbia
179
93.30%
172
97.09%
101
88.00%
102
79.00%
Overall South Carolina NAPLEX Performance
248
88.70%
245
96.05%
147
92.00%
154
84.50%
Pharmacist Salary in in South Carolina
A pharmacist in the state earns $116,080 , annually, which is 7.6% lower than the national average salary of a pharmacist. While the highest salary comes from Charleston-North Charleston, the lowest comes from Columbia. When you start your pharmacy career in SC, expect to earn $46,830, annually and with work experience, over a period your salary can grow up to $161,020.
Type
Salary
Hourly
$55.81
Monthly
$9,670
Annual
$116,080
Source: U.S. Bureau of Labor Statistics
Pharmacist Job Outlook in South Carolina
South Carolina will have 260 job openings annually that include new as well as replacement positions. By 2030 there are expected to be 5,890 pharmacists working in the state holding varied positions in the pharmaceutical industry. With an employment growth rate of 7.88%, the state will have a steady demand for pharmacists spanning a period from 2020 to 2030.
2020 Employment
2030 Employment
Growth
Projected Annual Job Openings (New + Replacement)
Number
Percent
5,460
5,890
430
7.88%
260
Source: Career One Stop
Also Check Out
Pharmacy Schools in Other States