Home » Wisconsin
Pharmacy Schools in Wisconsin - 2021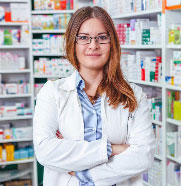 Wisconsin offers some of the highest pharmacist salaries in the nation. However due to limited growth in its pharmaceutical industry, pharmacist jobs aren't proportional to the earnings they make. In 2019, there were approximately 5,500 pharmacists working in the state, drawing an average annual salary of $134,090. If you are keen on pursuing a career in pharmacy, then you must complete a Pharm. D. program from any of the accredited pharmacy schools in Wisconsin.
2021 Ranking of ACPE Accredited Pharmacy Schools in Wisconsin
Ranking Score: 97.70
Location: Madison
Accreditation: ACPE
University of Wisconsin NAPLEX Performance
Year
# of Students Attempted
Pass Rate
2016
130
94.60%
2017
125
99.20%
2018
120
98.30%
2019
147
97.30%
---
---
Ranking Score: 87.90
Location: Mequon
Accreditation: ACPE
Concordia University NAPLEX Performance
Year
# of Students Attempted
Pass Rate
2016
73
79.40%
2017
89
87.60%
2018
82
90.20%
2019
95
88.40%
Licensure - Passing the NAPLEX and MPJE
Apply to the Wisconsin Department of Safety and Professional Service along with an application fee and required documents. Register online through the NABP site for the NAPLEX and MPJE. Take and pass the exam to become a licensed pharmacist.
Wisconsin Pharm.D. Graduates NAPLEX Performance (2016-2019)
In the last four years, pharmacy graduates in Wisconsin have done exceptionally well on the NAPLEX, except for 2016 where the performance was just above average. In 2017, a whopping 93.40% graduates out the 214 who took the exam, passed it on first attempt. In 2018 and 2019, number went up to 202 and 242, out of which 94.25% and 92.85% was the first attempt pass rate respectively. It is mention worthy that graduates from Wisconsin have done consistently well in these four years with an above 90% first time pass rate.
School
Location
2016
2017
2018
2019
#Taken
Pass %
#Taken
Pass %
#Taken
Pass %
#Taken
Pass %
University of Wisconsin
Madison
130
94.60%
125
99.20%
120
98.30%
147
97.30%
Concordia University
Mequon
73
79.40%
89
87.60%
82
90.20%
95
88.40%
Overall Wisconsin NAPLEX Performance
203
87.00%
214
93.40%
202
94.25%
242
92.85%
Pharmacist Salary in Wisconsin
A pharmacist in WI earns an annual average salary of $134,090, much higher than the national average salary of $125,510. When you start working you can expect to take home a pay check of $107,350 and with few years of experience you can well go on to earn $163,890. Appleton, Madison, Racine,Janesville-Beloit, Duluth and Fond Du Lac are some of the highest paying metros in the nation, with Appleton topping the list in the state, paying pharmacist salaries of $149,090, annually.
Type
Salary
Hourly
$64.47
Monthly
$11,170
Annual
$134,090
Source: U.S. Bureau of Labor Statistics
Pharmacist Job Outlook in Wisconsin
Wisconsin will have only 90 new pharmacist positions created from 2018 to 2028. The minimal growth could be due to hardly any expansion of the pharmaceutical sector in the state. Each year 230 jobs will open up to fill up new as well as replacement positions. Walgreens,Aurora Health Care, CVS Health, Hometown Pharmacy, Froedtert, Walmart, Meijer, HealthDirect Pharmacy Services, Ascension,Mayo Clinic, Mercyhealth, UnityPoint Health – Meriter, Gundersen Health System, ThedaCare and Marshfield Clinic Health System are some of the prominent employers in the state.
2018 Employment
2028 Employment
Growth
Projected Annual Job Openings (New + Replacement)
Number
Percent
5,350
5,250
-100
-1.87%
230
Source: Career One Stop
Also Check Out
Pharmacy Schools in Other States