Home » West Virginia
Pharmacy Schools in West Virginia - 2023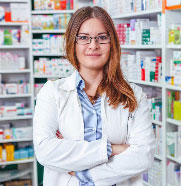 The 'Mountain State' of West Virginia, the 38th most populated, has a steady demand for pharmacists to cater to its pharmaceutical needs. As of 2021, there are approximately 2,120 pharmacists working in the state earning an annual average salary of $117,420. If you are keen on becoming a pharmacist, then you must complete your Pharm. D. program from any of the ACPE accredited pharmacy schools in West Virginia. From the limited educational choices available in the state, we have ranked these schools based on their NAPLEX performance. You can well, use this as a starting point towards a fulling career as a pharmacist.
Our Ranking Methodology
Our ranking is mainly based on the NAPLEX first time pass rates. Passing the exam is crucial to becoming a pharmacist and schools that have their graduates succeed on the first attempt are committed to their academic goals. It signifies high quality of education and a dedicated faculty. Taking this into consideration, we have ranked schools based on the NAPLEX performance over last four years, giving 40% weightage given to 2021, 30% to 2020, 20% to 2019 and 10% to 2018.
| | |
| --- | --- |
| NAPLEX Pass Rate Year | Weightage |
| 2018 | 10% |
| 2019 | 20% |
| 2020 | 30% |
| 2021 | 40% |
2023 Ranking of ACPE Accredited Pharmacy Schools in West Virginia
Ranking Score: 90.76%
Location: Morgantown
Accreditation: ACPE
About the College: With over 100 years of immense experience in imparting pharmacy education, West Virginia University's (WVU) School of Pharmacy located in Morgantown, WV ranks among the top 20% pharmacy schools in the country. Providing personalized education with a students to faculty ratio at 7:1, the school offers a Pharm D program, two doctor of philosophy degree programs in Health Services & Outcomes Research and Pharmaceutical & Pharmacological Sciences, and several other courses and training in the departments of clinical pharmacy, pharmaceutical sciences and pharmaceutical systems and policy. The school also facilitates research centers for the faculty, students and trainees.
Program Details: You can gain a valuable learning experience upon enrolling into the 4-year Pharm.D Program offered at WVU School of Pharmacy. The first two years of curriculum includes core pharmacy studies classified into two semesters and a summer session of intro community and institutional rotations. In the third year you will undergo acute care and ambulatory care pharmacy practice experiences along with other courses. Starting from the summer session of the third year and throughout the fourth or last year, you will be required to complete 8 APPEs, each rotation will be of 5 weeks. This career-focused and patient-care education will prepare you for a successful career in the healthcare industry.
West Virginia University NAPLEX Performance
Year
# of Students Attempted
Pass Rate
2018
79
88.61%
2019
71
92.00%
2020
68
93.00%
2021
82
89.00%
---
---
Ranking Score: 77.81%

Location: Huntington
Accreditation: ACPE
About the College: Marshall University School of Pharmacy is one of the growing pharmacy colleges in WV, from Fall 2019, the college will be relocated to a new building equipped with latest educational facilities and housing building units for over 200 graduates. The school of pharmacy offers academic programs & partnerships, experiential learning and residency programs.
Program Details: With didactic studies and practical experience in clinical settings, the MU School of Pharmacy prepares students enrolled in Pharm. D. Program for a rewarding career in the healthcare sector. The first three years of this 4-year curriculum is divided into two semesters and a summer session. The coursework includes major studies in pharmacy principles, drug actions, pharmacometrics, therapeutics, and intro level pharmacy practice experience. The fourth and last year is dedicated to advanced pharmacy practices in various settings.
*The two dual degree options available at MU pharmacy school are - PharmD/MBA and PharmD/MPH.
Marshall University NAPLEX Performance
Year
# of Students Attempted
Pass Rate
2018
74
85.14%
2019
76
72.00%
2020
65
83.00%
2021
56
75.00%
---
---
Ranking Score: 71.33%
Location: Charleston
Accreditation: ACPE
About the College: University of Charleston School of Pharmacy is equipped with latest technological facilities, in-house patient care clinics, and dynamically designed curriculum to prepare students for a rewarding career in the medical field. The school delivers pharmacy services and education through academic classrooms, simulation laboratories, and highly educated faculty.
Program Details: The 4-year Doctor of Pharmacy course offered at UC School of Pharmacy is for those individuals who believe in serving the society and improving the patient-care standards. The curriculum of this course emphasizes on imparting strong education and demystify pharmacy by focusing on core pharmaceutical studies, supported by PioneerRX pharmacy software. The entire coursework is full of theoretical studies and intro & advanced level of pharmacy experiences in a variety of practice settings.
University of Charleston NAPLEX Performance
Year
# of Students Attempted
Pass Rate
2018
61
83.61%
2019
53
77.36%
2020
54
61.00%
2021
30
73.00%
Licensure - Passing the NAPLEX and MPJE in West Virginia
To become a licensed pharmacist in West Virginia, you must apply to the state board of pharmacy. After verifying your application your eligibility will be confirmed. You must then apply to the NABP for the NAPLEX and MPJE.
West Virginia Pharm.D. Graduates NAPLEX Performance (2018-2021)
Pharmacy graduates in West Virginia have been quite inconsistent with their NAPLEX performance. While in 2021, more than 79.00% graduates passed the exam on the first attempt, in 2018, 2019 and 2020 there were only 80.45% and 79.00% first time pass attempts respectively. West Virginia University, since the time it started offering a Pharm. D. program in 2016, has seen a boost in performance, with the first year having only 86.40% first time pass attempts and then rising to 89.00% in the next 2021 year. The state has witnessed an increase in the number of students taking the exam over the last four years.
School
Location
2018
2019
2020
2021
#Taken
Pass %
#Taken
Pass %
#Taken
Pass %
#Taken
Pass %
West Virginia University
Morgantown
79
88.61%
71
92.00%
68
93.00%
82
89.00%
Marshall University
Huntington
74
85.14%
76
72.00%
65
83.00%
56
75.00%
University of Charleston
Charleston
61
83.61%
53
77.36%
54
61.00%
30
73.00%
Overall West Virginia NAPLEX Performance
214
85.79%
200
80.45%
187
79.00%
168
79.00%
Pharmacist Salary in West Virginia
A pharmacist in WV earns an annual average salary of $117,420, slightly lower than the national average of $125,690. When you start your career here, you can expect to earn $41,720 and later go on to bring home a fat pay check of $160,580 with few years of experience. Part-timers will earn an hourly wage of $56.45.
Type
Salary
Hourly
$56.45
Monthly
$9,790
Annual
$117,420
Source: U.S. Bureau of Labor Statistics
Pharmacist Job Outlook in West Virginia
West Virginia has a projected employment growth of 0.95% in negetive, almost equal to the national growth rate, from 2020 to 2030. Each year 90 pharmacist positions will open up to fill new as well as replacement positions.
2020 Employment
2030 Employment
Growth
Projected Annual Job Openings (New + Replacement)
Number
Percent
2,100
2,120
20
0.95%
80
Source: Career One Stop
Also Check Out
Pharmacy Schools in Other States