Home » Georgia
Pharmacy Schools in Georgia - 2022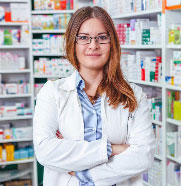 The 'Peach State', with its large geriatric population, offers its pharmacists ample opportunities to have a flourishing career in the field of pharmacy. Additionally, Georgia attracts scores of tourists for its historic architecture and famous sites, which further creates a demand for healthcare practitioners. As of 2020, there are estimated to 8,700 pharmacists working in the state, earning an annual salary of $120,550. To become a licensed pharmacist, you must complete your Pharm. D. from any of the accredited pharmacy schools in the state. To start with, we have ranked the ACPE accredited pharmacy schools in Georgia, based on their NAPLEX performance.
Our Ranking Methodology
Our ranking of pharmacy schools is mainly based on NAPLEX first time pass rates. As a program's successful educational outcome can be determined by the NAPLEX performance of its graduates, we have evaluated each school for its pass rate over the last four years, giving 40% weightage to 2020, 30% to 2019, 20% to 2018 and 10% to 2017.
| | |
| --- | --- |
| NAPLEX Pass Rate Year | Weightage |
| 2017 | 10% |
| 2018 | 20% |
| 2019 | 30% |
| 2020 | 40% |
2022 Ranking of ACPE Accredited Pharmacy Schools in Georgia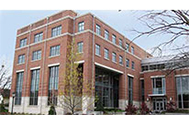 Ranking Score: 94.54%
Location: Athens
Accreditation: ACPE
Program Length: 4 Years
About the College: The main campus of the College of Pharmacy at University of Georgia is in Athens, but the College maintains satellite campuses in Albany, Savannah and Augusta. The University's Center for Drug Discovery spearheads interdisciplinary research that aims to discover and develop new pharmaceuticals to fight diseases caused by infectious viruses and microbial agents.
Program Details: The 10-semester Doctor of Pharmacy curriculum typically takes four years to complete. Students are admitted once a year in the fall. Applicants must take the Pharmacy College Admission Test and submit their applications by September 4 for early decision consideration and by February 1 for regular consideration. All students take classes at the Athens campus for the first two years, but some move on to Albany, Augusta or Savannah to complete their coursework during the third year. All students participate in clinical experiences during their fourth year, which take place at a variety of hospitals, healthcare systems, long-term-care facilities, community pharmacies, specialty pharmacies and ambulatory care clinics throughout Georgia.
University of Georgia NAPLEX Performance
Year
# of Students Attempted
Pass Rate
2017
139
97.12%
2018
128
94.53%
2019
134
92.54%
2020
130
95.40%
---
---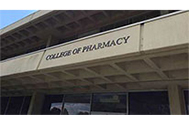 Ranking Score: 88.60%
Location: Macon
Accreditation: ACPE
Program Length: 4 Years
About the College: "U.S. News and World Report" ranks Mercer University's College of Pharmacy and Health Sciences the sixth best in the nation. The College was actually an independent pharmacy college in Georgia before 1959 when it merged with Mercer University. In addition to pharmacists, the College trains physical therapists, physician assistants and public health practitioners.
Program Details: Like most Pharm. D. programs in Georgia, Mercer University's curriculum includes three years of classroom coursework and one year of experiential learning. Hands-on training begins in the very first year, and students also have the opportunity to pursue a capstone research project. Most clinical opportunities are in the metropolitan Atlanta, Columbus, Macon and Savannah areas, but students also have the option of pursuing and Advanced Clinical Tract in research or journeying abroad to participate in Global Medical Missions, the Indian Health Service (IHS) or an International Pharmacy elective.
Mercer University NAPLEX Performance
Year
# of Students Attempted
Pass Rate
2017
154
84.42%
2018
145
76.55%
2019
128
93.75%
2020
135
91.80%
---
---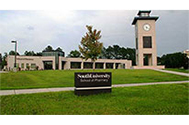 Ranking Score: 81.69%
Location: Savannah
Accreditation: ACPE
Program Length: 4 Years
About the College: South University's academic offerings are organized across five colleges: Nursing and Public Health, Health Professions, Business, Theology, and Arts and Sciences. The University also maintains a School of Pharmacy. In addition to its main campus in Savannah, the University has campuses in Austin, Texas; Tampa, Florida; Columbia, South Carolina; and seven other locations.
Program Details: South University School of Pharmacy is one of only a handful of American schools that offers an accelerated three-year Pharm.D. program. Applications must be submitted by April 2 through the Pharmacy College Application Service, and if applicants are interested in attending the Savannah campus, they must specify this on their application. Synchronous video conferencing technology connects classrooms in Savannah and Columbia. The last year of the program is devoted to clinical rotations. The School of Pharmacy also sponsors a one-year, community-based, post-graduate pharmacy residency program for highly motivated students.
South University School of Pharmacy NAPLEX Performance
Year
# of Students Attempted
Pass Rate
2017
131
77.10%
2018
105
83.81%
2019
113
79.65%
2020
96
83.30%
---
---
Ranking Score: 76.98%
Location: Philadelphia
Accreditation: ACPE
About the College: With a mission and vision to meet its educational, research, and service & practice goals, PCOM started its School of Pharmacy in 2010. The pharmacy school facilitates academic areas and research centers; and amalgamates scientific knowledge with medicines and pharmacy practices to prepare future pharmacists and healthcare professionals.
Program Details: In four years you can complete the Doctor of Pharmacy program in GA offered at PCOM School of pharmacy. During the first three years of this comprehensive patient-centered curriculum, you will receive pharmacy education in interactive classrooms, laboratories equipped with multimedia equipment, and hands-on training through pharmacy practice experience. The fourth or last year is devoted to 8 APPEs, each clinical rotation of five weeks.
*You can also customize your experiential learning with any one of the three concentrations - acute care, ambulatory care or managed care.
Philadelphia College of Osteopathic Medicine NAPLEX Performance
Year
# of Students Attempted
Pass Rate
2017
85
85.88%
2018
93
84.95%
2019
81
76.54%
2020
83
71.10%
---
---
Typical Pharm.D. Program Details in GA
Why Should I Apply for an ACPE Accredited Pharm. D. Program?
An ACPE Pharm. D. program comes with an assurance of quality education as the school maintains its standards of education as established by the ACPE. Your employment options too get brighter as employers give preference to graduates from accredited schools.
Program Length
A Pharm. D. Program takes 4 years on its own to complete. However, since for enrollment you must complete the pre-pharmacy curriculum requirements, which take another 2 to 4 years, your actual duration of college study will be 4 to 8 years.
Tuition
The cost of pharmacy education in Georgia slightly varies from each school. Ranging between $85,404 and $179,408, tuition costs are an important factor whilst deciding on a college and should fall in line with your career goals. In addition, your in-state or out-of state status will greatly influence your cost of education.
Admission Requirements
Admission requirements of pharmacy schools in Georgia vary and you must find out the specific requirements in-detail from the admission officer of your college. Nonetheless, there are broadly four basic pre-requisites that you must entail to enroll into a pharmacy school.
Complete the required Pharm. D. pre-requisite courses Take the PCAT exam Obtain two/three letters of reference Participate in Community Service
Curriculum
The Pharm. D. curriculum is dynamic and stays abreast with advances in technological and clinical sciences. It is a good blend of science, health care, direct patient contact, computer technology and business. Almost 30% of the program comprises pharmacy practice experiences. To give you a fair idea, we take a look at the curriculum of University of Georgia as a sample. Through the first three years, students get an opportunity of Introductory Pharmacy Experiences in a variety of practice settings. The college offers Advanced Pharmacy Practice Experiences (APPE) through the 4th year with eight 5-week experiences.
Sample Curriculum
First Professional Year
Second Professional Year
Essentials of Pharmacy Practice I
Essentials of Pharmacy Practice III
Pharmaceutical Calculations
Medicinal Chemistry II
Principles of Pharmacology I
Fundamentals of Pharmaceutics I: Physical
Nutrition and Lifestyle Intervention in Pharmacy Practice
Principles of Pharmacology III
Human Pathophysiology
Statistical Approaches to Drug Literature Evaluation
Immunology and Biotechnology
Pharmacotherapy I
Pharmacy Intercommunications
Electives
Survey of Drug Information
Essentials of Pharmacy Practice IV
Essentials of Pharmacy Practice II
Infectious Disease & Antitumor Agents
Medicinal Chemistry I
Pharmaceutics II: Biopharmaceutics and Pharmacokinetics
Principles of Pharmacology II
Physical Assessment
Career Opportunities in Pharmacy
Pharmacotherapy II
Interpreting Clinical Laboratory Tests
Electives
Pharmacy and the United States Health Care System
Health System IPPE
Self-Care, Nonprescription Drugs, and Herbal Products
Introductory Pharmacy Practice Experience I
Third Professional Year
Fourth Professional Year
Applied Pharmacy Practice I
Required Advanced Pharmacy Practice Experience I
Pharmacogenomic Therapies
Required Advanced Pharmacy Practice Experience II
Pharmacy Care Management
Required Advanced Pharmacy Practice Experience III
Drug Interactions and Adverse Drug Reactions
Required Advanced Pharmacy Practice Experience IV
Pharmacotherapy III
Required Advanced Pharmacy Practice Experience V
Clinical Seminar
Required Advanced Pharmacy Practice Experience VI
Electives
Required Advanced Pharmacy Practice Experience VII
Applied Pharmacy Practice II
Required Advanced Pharmacy Practice Experience VIII
Pharmacy Health Services Outcomes
Required Advanced Pharmacy Practice Experience IX
Integrated Patient Care
Pharmacy Law and Ethics
Pharmacotherapy IV
Clinical Seminar
Advanced Drug Information and Drug Policy Management
Electives
Source: University of Georgia
Licensure - Passing the NAPLEX, MPJE and Georgia Practical in Georgia
To become a licensed pharmacist in the state of Georgia you are required to take and pass 3 exams, namely; the Georgia Practical, MPJE and NAPLEX. But before that, you must apply to the Georgia State Board to verify your eligibility. Once verified, apply to the NABP for the NAPLEX and MPJE. The Georgia Practical Examination is administered by the state and is specific to the state of Georgia.
Georgia Pharm.D. Graduates NAPLEX Performance (2017-2020)
Performance of pharmacy graduates in Georgia has come down in the recent years when we look at a period of last 4 years. While in 2017, students passed the exam with an above average aggregate of 86.13%, in 2020, the performance dropped to an 85.40%.
School
Location
2017
2018
2019
2020
# Taken
Pass %
# Taken
Pass %
# Taken
Pass %
# Taken
Pass %
University of Georgia
Athens
139
97.12%
128
94.53%
134
92.54%
130
95.40%
Mercer University
Macon
154
84.42%
145
76.55%
128
93.75%
135
91.80%
South University School of Pharmacy
Savannah
131
77.10%
105
83.81%
113
79.65%
96
83.30%
Philadelphia College of Osteopathic Medicine, Georgia
Philadelphia
85
85.88%
93
84.95%
81
76.54%
83
71.10%
Overall Georgia NAPLEX Performance
509
86.13%
471
84.96%
456
85.62%
444
85.40%
How Much Do Pharmacists Make in Georgia?
On an average a pharmacist in Georgia makes an annual salary of $118,900. The salary you earn mainly depends on your qualifications, job experience and location of work. A pharmacist working in Dalton , Columbus and Rome earns the highest salary in the state.
Type
Salary
Hourly
$57.16
Monthly
$9,910
Annual
$118,900
Source: U.S. Bureau of Labor Statistics
Pharmacist 10-Year Job Outlook in Georgia
The employment for pharmacists in Georgia through a period of 2018 to 2028 is projected to be at 12.14%, which is higher than the national average of -2.14% in negetive. By 2028, 11,730 pharmacists will be working in the state. Every year there will be 630 job openings that include new as well as replacement positions.
2018 Employment
2028 Employment
Growth
Projected Annual Job Openings (New + Replacement)
Number
Percent
10,460
11,730
1,270
12.14%
630
Source: Career One Stop
Also Check Out
Pharmacy Schools in Other States